C J Eklund Fine Art Photography. Artist. Wanderluster. Storyteller. I narrate stories with art. Let me narrate your story.
Read why people recommend CJ Eklund Fine Art Photography
The best recommendation is always a personal one. Below you can read some kind words from a few of my loyal clients who have entrusted me to narrate their story with my vision through Fine Art Photography.
The Winters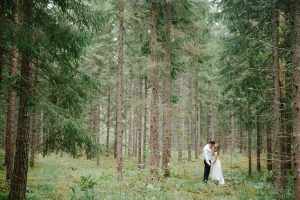 C.J. travelled far one early morning to the deepest part of the forest just to make our session happen. Our day was both the happiest day of our lives and a rain drenched one. C.J. came hours earlier just to beat the weather. And she did!
C.J showed herself to be both agile, creative and fun at our session in a professional manner.
Just follow instructions and she will find you a one in a million shot 1 million times in one session.
We would recommend anyone for any session to get in touch with C.J. With her creative mind, she will ad value even where you thought there couldn't be none.
Jennifer & Stefan – Sweden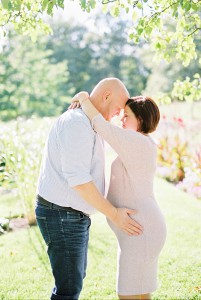 "My husband and I first met C.J. in 2011 when she photographed our wedding and we have been photographed by her several times since. Our latest session was a maternity photo shoot when I was expecting our third child.
We just love the way C.J. manages to capture the beauty of each moment and how she uses the surroundings in her art. From a metro station in Paris, the city where we were getting married, to the beautiful gardens in Stockholm where we did our maternity photo shoot it, all comes out beautiful.
It feels like being a part of an artwork not having your portrait taken while working with C.J., which I love. C.J. makes my family and I feel comfortable when working with her by always letting us take an active part in the photo shoot, asking for our opinions and at the same time guiding us into the perfect picture.
We totally trust C.J. when it comes to turning important moments in life into memories that last."
 –
Rhiannon – Australia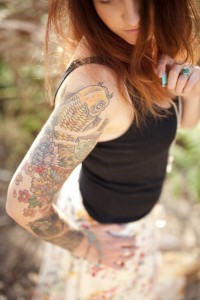 "I have had the pleasure of working with C.J. on two separate occasions – the first for my wedding day and the second for a more laid-back, personal and artistic shoot. On both occasions C.J. was extremely professional and began by discussing my desired outcomes for the shoot as well as sharing her own ideas, ensuring we were both on the same page.
C.J. not only has amazing artistic vision and flexibility in her approach, but has a fantastic knack of being able to make her clients feel comfortable in their surroundings and their own skin, allowing her to capture beautifully unique and candid shots, as well as creating a really enjoyable and memorable experience. On a quest to obtain that perfect shot, C.J.will often go to hilarious lengths performing acts of agility and bravery – she is not afraid to get her hands dirty!
The final product is an incredible collection of photographs that you will treasure forever. C.J's images always impress!"
Priscilla & Clive – Dubai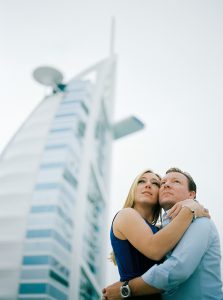 "What a pleasure to work with C.J! Knowing the ins and outs of working behind the scenes it was a new experience being in front of the camera. C.J. had the most easy going approach that you just forgot she was taking pictures, which took all the awkward feelings away! We had an absolute blast and the pictures came out epic!
It's a treasure to have these artworks and we would love to have another shot at it whenever the opportunity arrises next! It's amazing to feel like you have just walked out of a magazine and we would recommend C.J. without a doubt for her enthusiasm and style!"
Alicia & Kyle – Sweden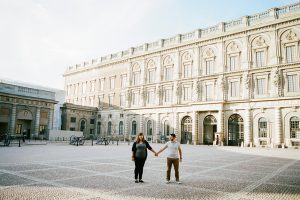 "I have known C.J. since 2009 and have followed her work ever since. I have always loved how the subjects in her photographs look like they are in a genuine moment rather than a forced pose and they always look like they are having a good time. I wanted something like that in my photos.
This summer my boyfriend and I travelled to Stockholm from the United States. Knowing we were about to be apart for an extended time period, we thought it would be nice to get a few nice photographs of us together to have while we are apart.
He has never had professional photos taken of him besides yearbook photos in school and I do not like having my photo taken. C.J. made us both feel comfortable and she even made the shoot fun! We went to several locations for a variety of photos which was above and beyond what we expected.
Something I liked about working with C.J. is that none of the photos were staged in a forced way. She would give us instructions and capture a moment that we ended up creating. We had fun creating with her!
When reviewing the photos, it was difficult to pick a few favorites because I was so pleased with all of them. I even cried a little when I saw the images because of how beautiful we look in the photos. I will cherish these images for years to come."