C J Eklund Fine Art Photography. Artist. Wanderluster. Storyteller. I narrate stories with art. Let me narrate your story.
Welcome to the Investment page
Where to commission art
Contact me directly through the "Contact" section of this site or email hello(at)cjeklund.com.
Commissioned work can be requested for Weddings, Portraits, Travel and Editorial. I also provide services for NGOs and other organisations needing photographic services. Below you can read more about these services and what I offer.

Prices and packages
Weddings start from $900 USD
Portraits start from $200 USD
Please email me at hello(at)cjeklund.com for a more detailed price list or if you wish to commission artworks or travel editorials.
Where to purchase artworks
Besides direct sales, I offer a lot of my artworks for purchase on various reputed webshops, which are listed below. Simply click on the preferred shop and it will take you directly to my artist profile pages.
Vida is a site where you can purchase various products such as t-shirts, sweaters, pillow covers and scarves with my artworks printed on them.
Fine Art America is a leading Fine Art site where customers can purchase original artworks in the form of prints, canvases, cards etc.
Limited Edition Prints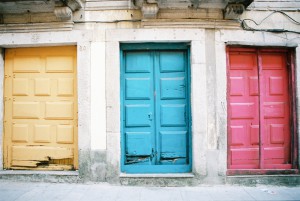 Many artworks are available as limited editions. Please enquire for further information on a certain piece or if you wish to commission a one off piece of work.
Why Invest?
With over 10 years of experience as a Photographer and Artist you can trust that I can provide a high calibre of work you may not get elsewhere. Investing in Fine Art Photography is more than buying a print in a boutique. Being able to have first hand contact with the artist and learn of the intentions behind the works provides a more cohesive and personal story.
My work has been featured in various print and online publications including White Magazine Australia, Allt om Bröllop Magazine Sweden, BBC online, Fly Away Bride, British Bride, Metro Newspaper Sweden, Search Magazine Sweden, Tara Magazine Sweden and more.
I look to work with people who value art and photography and I encourage my clients to take an active role in their session. If you are an expat with a destination requirement, a young professional, or an avid traveller, then we could be kindred.
Further Services
Are you a Charity, Cause or NGO?
I believe strongly that the world needs art and that giving back to the community is of great importance. If you are a charity, cause or NGO in need of photographic services I am happy to help. Please email me at hello(at)cjeklund.com if you have something that needs documenting or preserving.
Collaboration
Are you a fellow artist, photographer, designer, makeup artist or stylist looking to collaborate? I always welcome working with other creatives. Contact me at hello(at)cjeklund.com and tell me what your idea is!
Mentoring and educational services
In addition to providing Fine Art Photography services, I also offer training programs for beginners and people seeking to learn more about their camera or wishing to have more experience in shooting film or digital. Below is a collection of the services I currently offer. If there is something you do not see here please enquire through the "Contact" section of this website for a personal consult.
Photo Safaris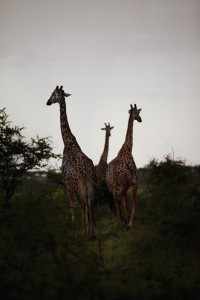 Now available!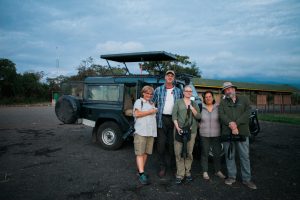 Take your camera off Auto and learn to manipulate your camera to get the images that you want. A driver and guide is provided and workshops can be between 1 to 3 days. You will learn to better understand the different lighting conditions available and how to use it to photograph what you see in front of you to be more than just a snapshot. Practical exercises are the focus but some theory is involved, including what to do with your work after you make it and how to create a photo essay that you can be proud of.
For more information and price enquiries or to book your Photo Safari in Tanzania visit the "Contact" section of this website or email hello(at)cjeklund.com
Wedding Photography Workshop
Information coming soon!
Shooting with Film Workshop
Learn to shoot with film
More information coming soon!
Photography 101 Workshop
Learn how to take your camera off "auto" and shoot in manual for better results. Whether you are a keen amateur or a complete beginner, this workshop is designed to get you using your camera and it's various modes confidently. You will learn to better understand camera basics, various lighting situations and the basic "rules" of photography so you will know how and when to confidently break them. This course also focuses on post processing your images and best practices for upload and storing your work.
Courses run quarterly and run as an intensive 2 half day workshop. It is strongly recommended students have access to their own camera and its manual and a computer or laptop. A minimum of 2 students is advised.
For more information and price enquiries or to book your Photography 101 workshop visit the "Contact" section of this website or email hello(at)cjeklund.com
Negative Scanning Services
Have your 35mm or 120mm negatives digitally scanned to preserve them for the future.
For negative scanning prices visit the "Contact" section of this website or email hello(at)cjeklund.com