Bohemian Style Portrait Photos – Tattoos and Film
WHAT HAPPENS WHEN YOU SHOOT BOTH FILM AND DIGITAL ON A BOHEMIAN STYLE PHOTOSHOOT IN THE AUSTRALIAN BUSH
Photographing with film is always such a thrill. On a recent Bohemian Style Portrait Session I had in Australia, I decided to shoot both film and digital and see which medium I preferred when compared side by side. It was actually a tough call, but in the end I leaned towards the film. It felt more like I had actually created the image, rather than just pressed the shutter and looked at the back of the camera to see if it was what I wanted. I had to be SURE it was what I wanted. I also liked the skin tones more on the film images compared with the digitals.
For this bohemian style shoot I chose to use Fuji 400H Pro 35mm film. I felt that the way 400H interprets greens and blues would really suit the mood of the photoshoot. We shot on location in the Australian bush just outside Sydney on gorgeous sunny day right before the sun went down (and the bugs came out). The Australian sun can be extremely harsh but when you contrast it with the deep colours of the leaves and the wood of the trees, and then add in the same contrast in the outfit choice, you end up with a really nice bohemian style that almost looks it could have been photographed in the 60s. Soft and feminine, yet bold in style and statement.
Below are some of the images from the session, which features both 35mm film and digital images. Take a look and tell me if you can tell the difference. Which do you like more and why?
Thank you, Rhiannon for allowing me to capture your soul's inner beauty. You truly shine in these fine art portraits and I hope you love them as much a I do. It was a pleasure working with you and I hope we work together again some day soon.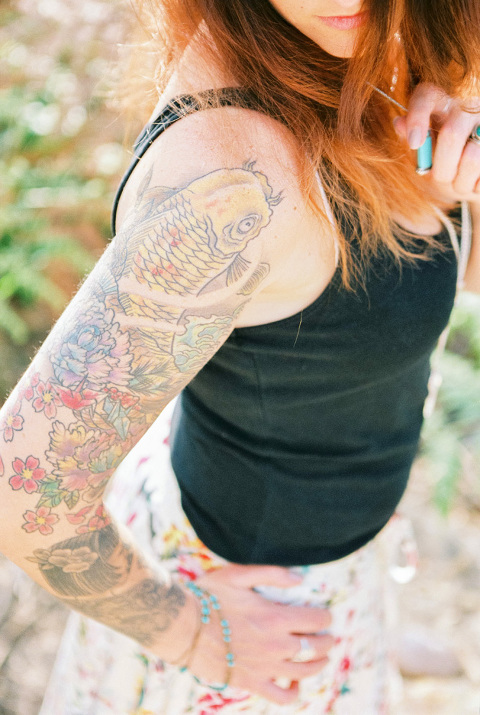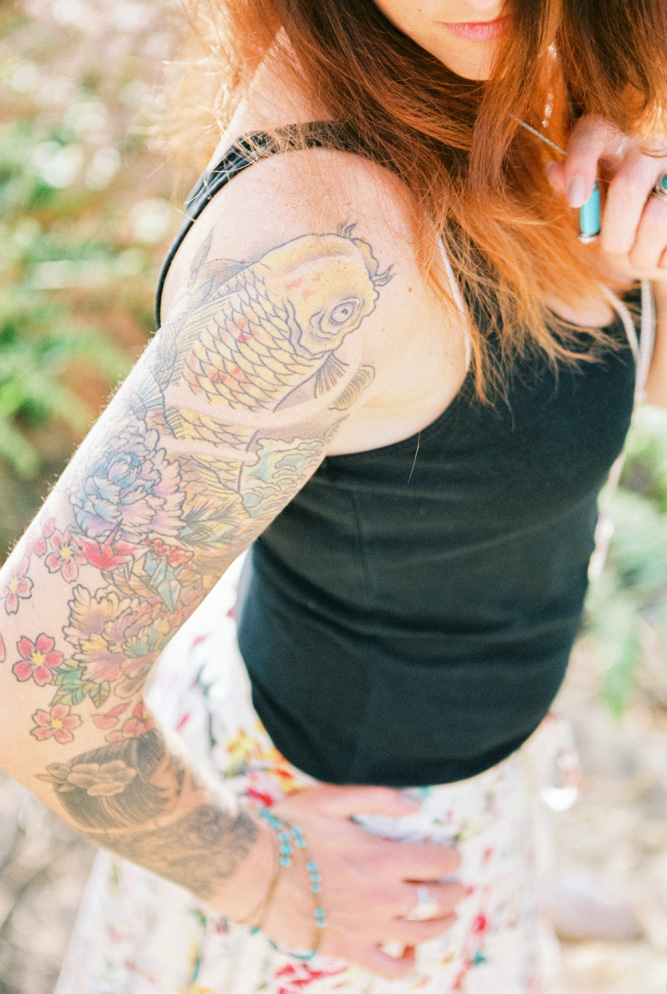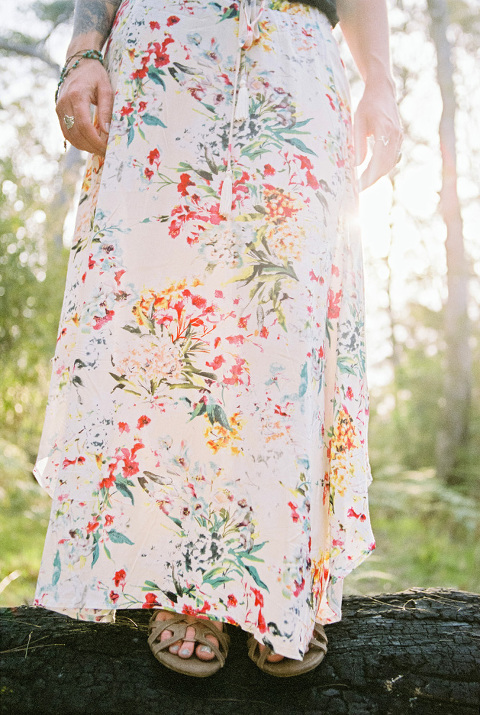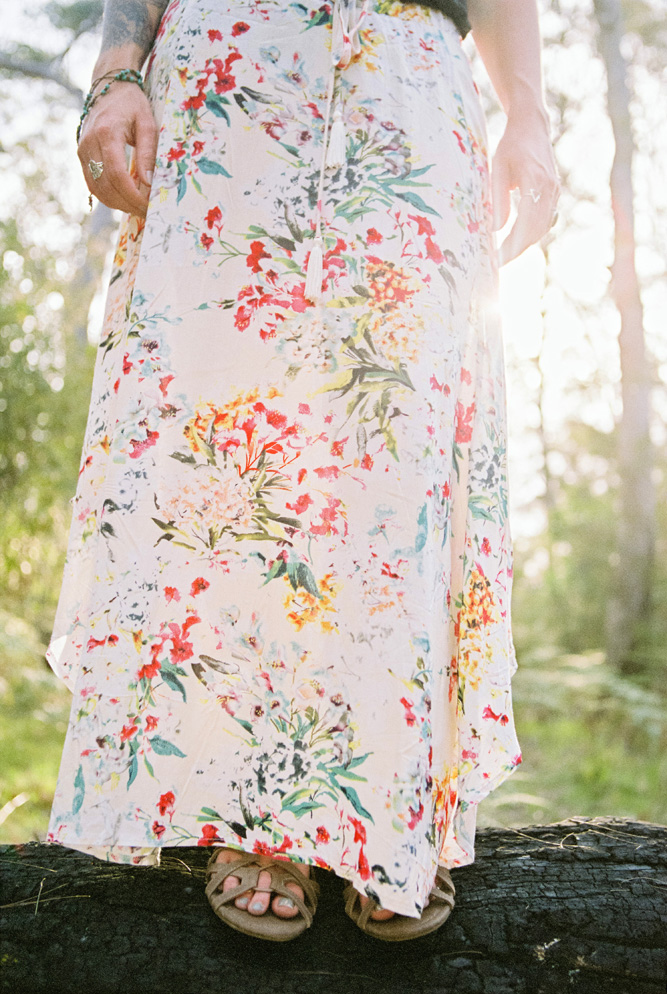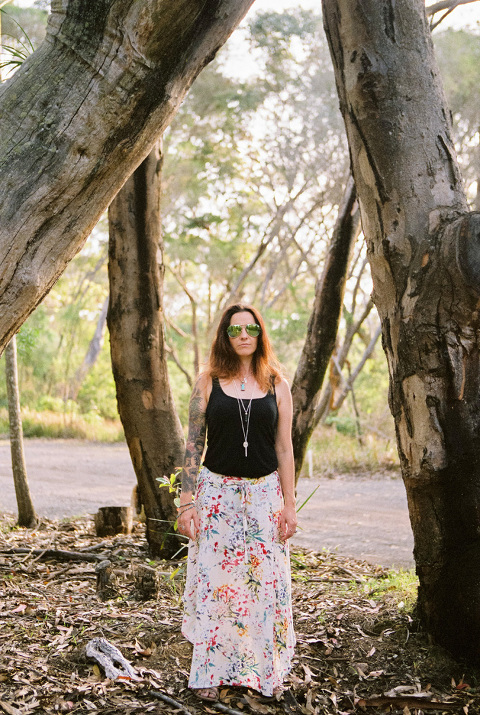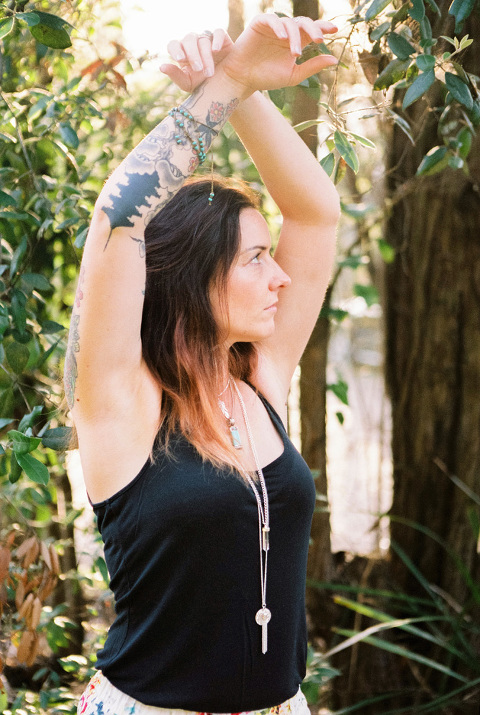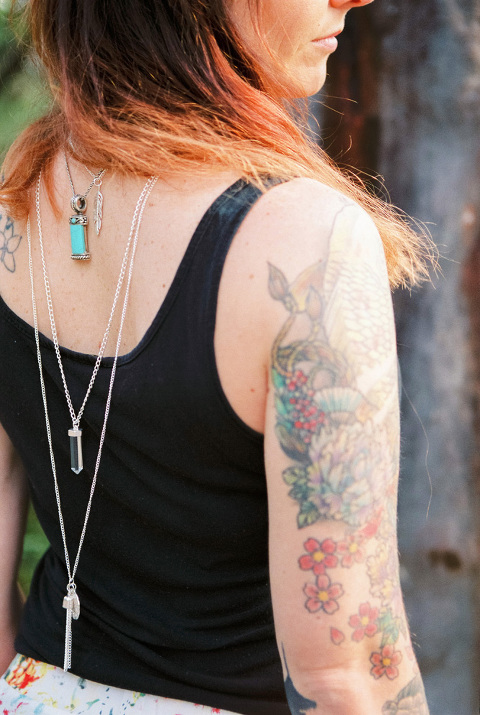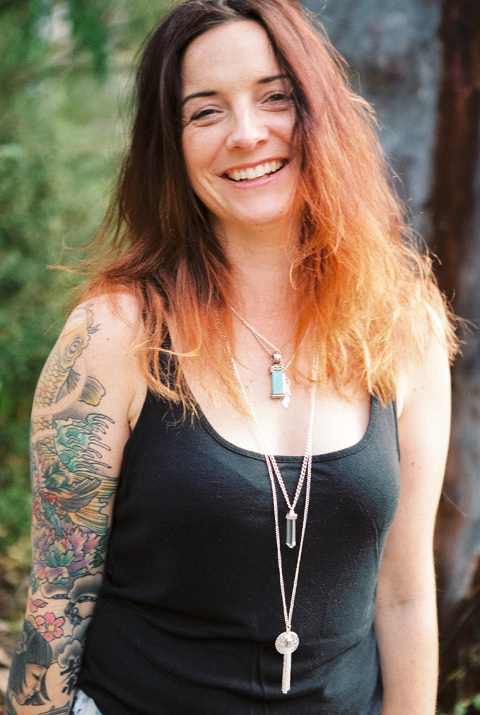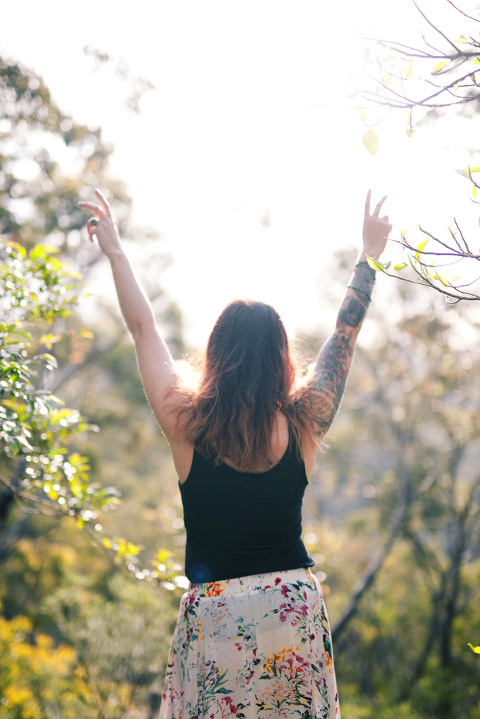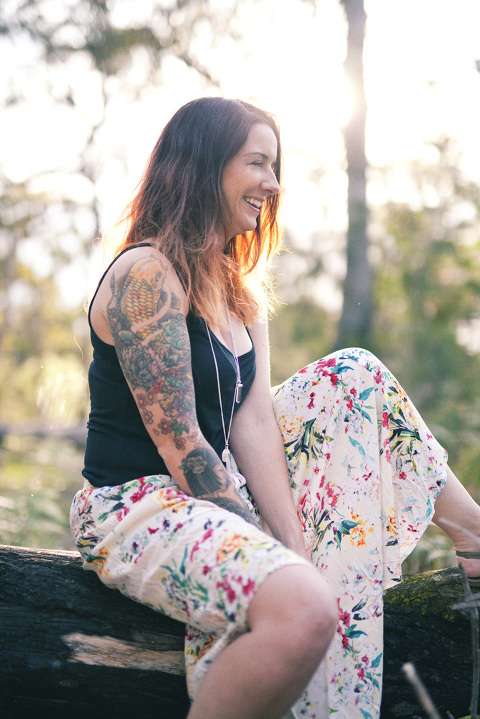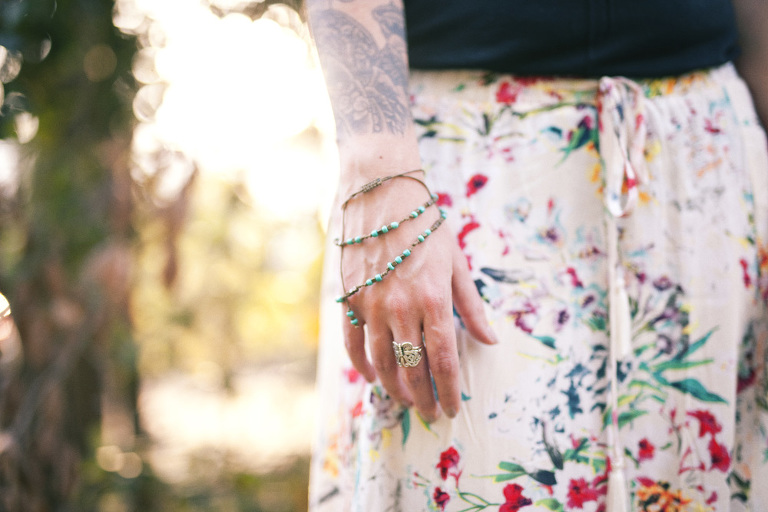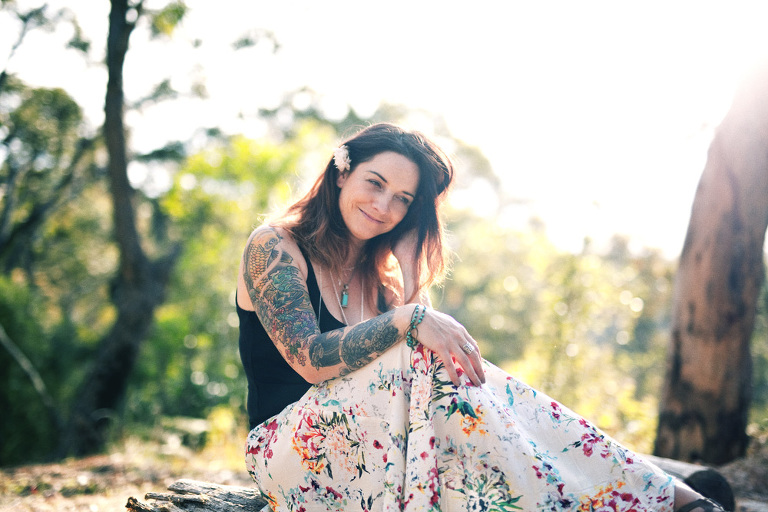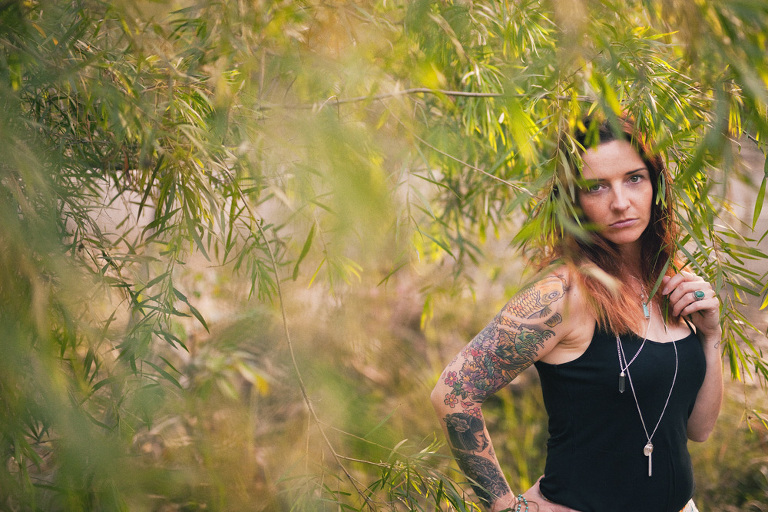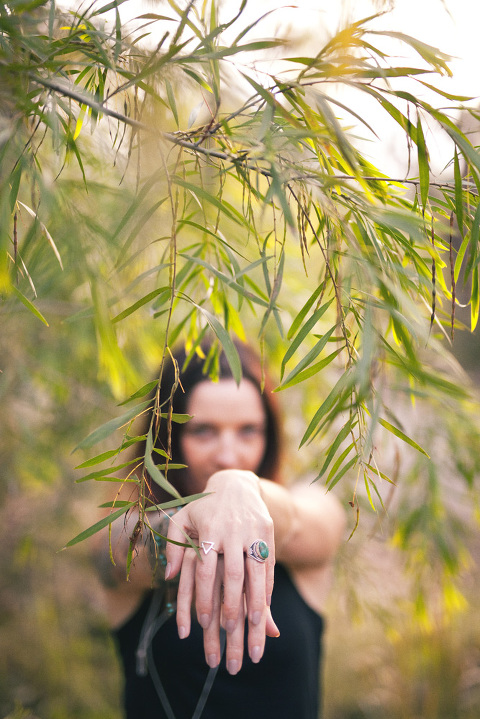 Film developed and scanned by Carmencita Film Lab