Autumn Portrait Photos Using Film
Using Kodak Portra 400 35mm and creating some beautiful Autumn Portrait Photos Using Film in Stockholm with a gorgeous woman named Lovis
Growing up in the part of Australia that I did, we never really had "Fall". We had Autumn. I never really understood there was a difference until I moved to Europe. We didn't have many deciduous trees in my home town so the leaves never actually "fell" from the trees when it was Autumn. In Stockholm, they experience a real Fall. The whole city is dotted with beautiful deciduous tress that turn with the season and emit a gorgeous mix of golds, oranges and reds as the sunlight lights the leaves up with a beautiful glow. So, when I got the chances to photograph some beautiful autumn portrait photos using film, I immediately had in mind what I would like to produce.
I wanted the sun shining through the leaves and the leaves covering the ground like a golden blanket and I wasn't disappointed. We had to wait for the right day because it can rain quite a lot at this time of year, but eventually the perfect day came. The light did not disappoint, either. Because of the gold hues, I chose to use Kodak Portra 400 film because I like the way it renders the warmer end of the colour scale. Lovis, with her perfect autumn style wore a classic palette of blacks and whites which perfectly contrasted the warm scene.
If you are also looking for a Fine Art Photographer to document the moments in your life, let's get in touch and see if we can make some art together. I can be contacted via the "Contact" section of this website. Until then, I hope you enjoy the works below.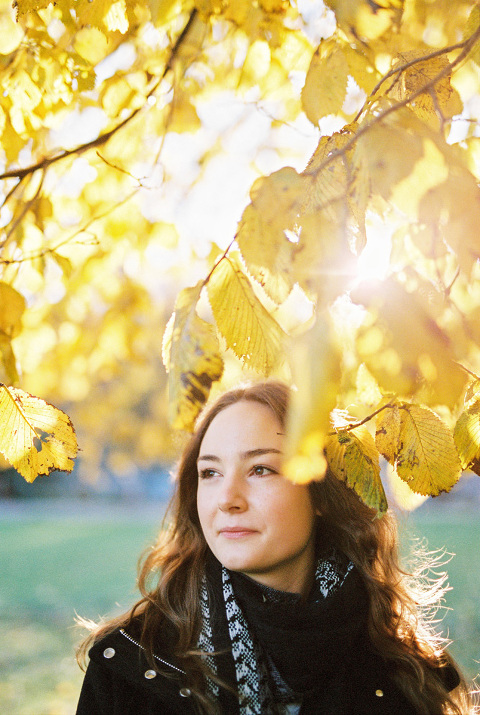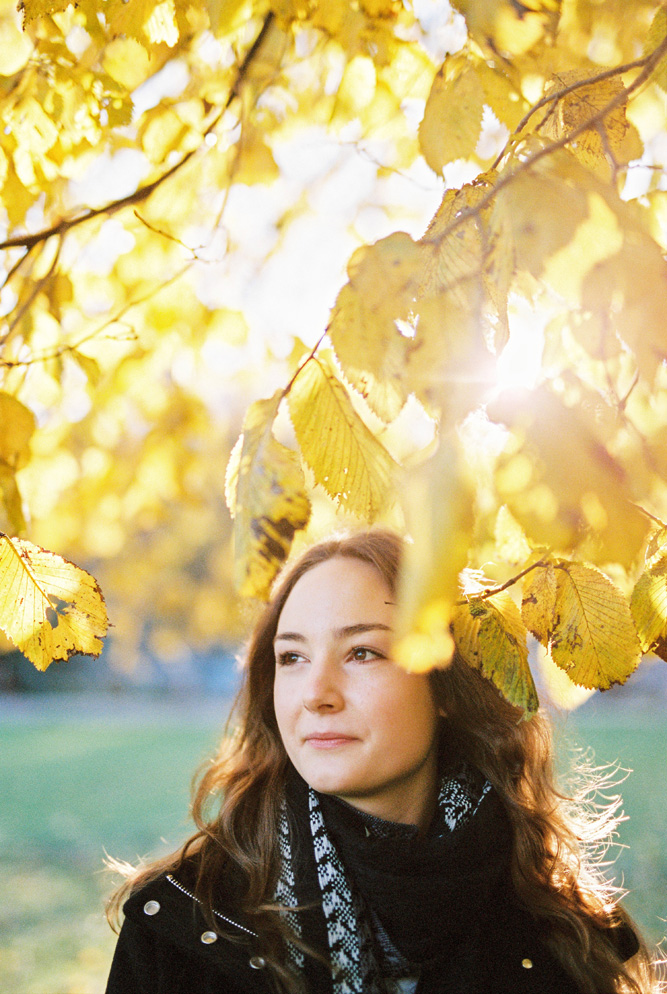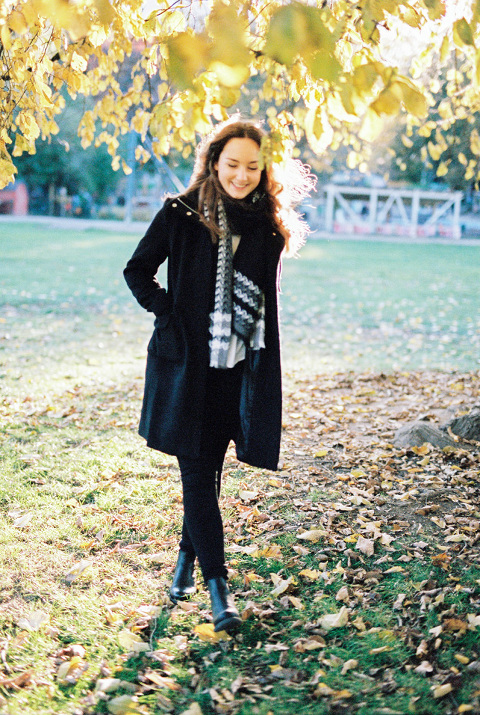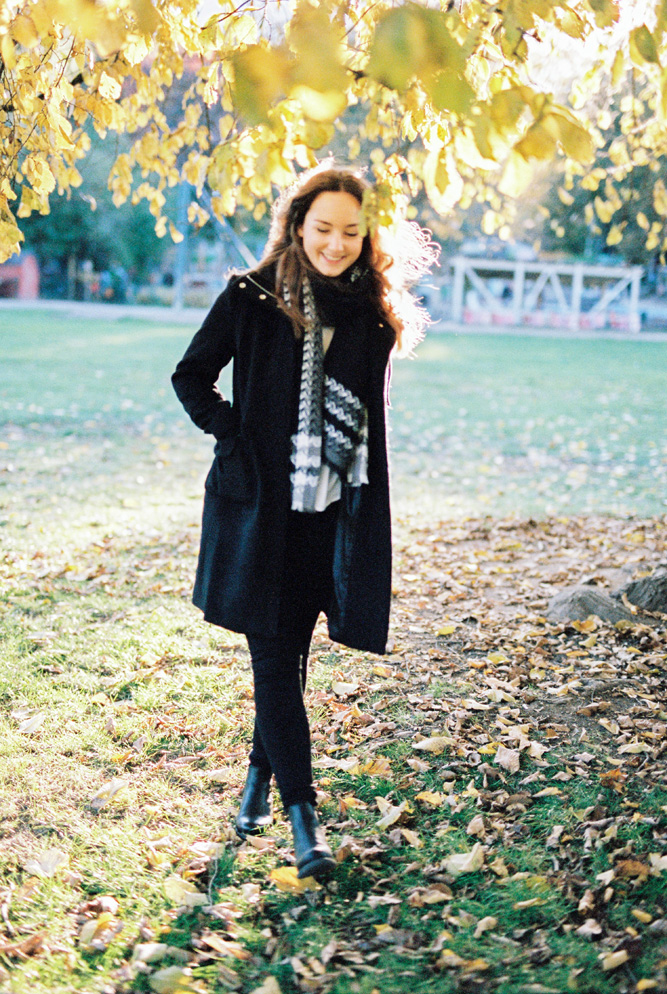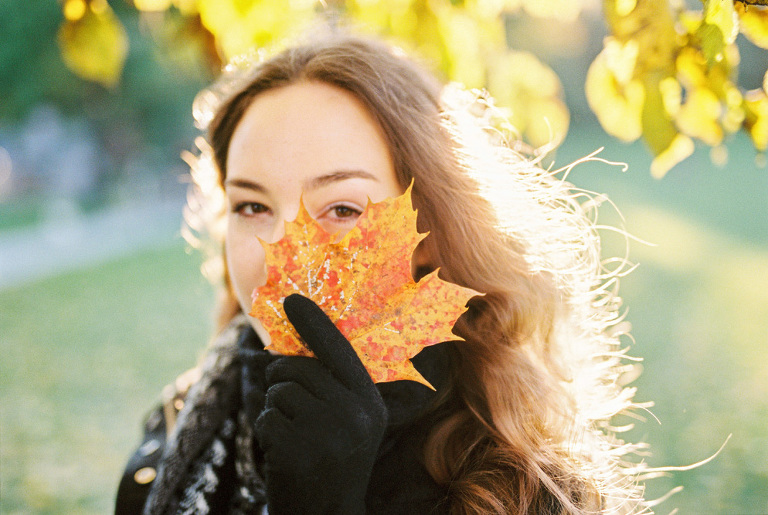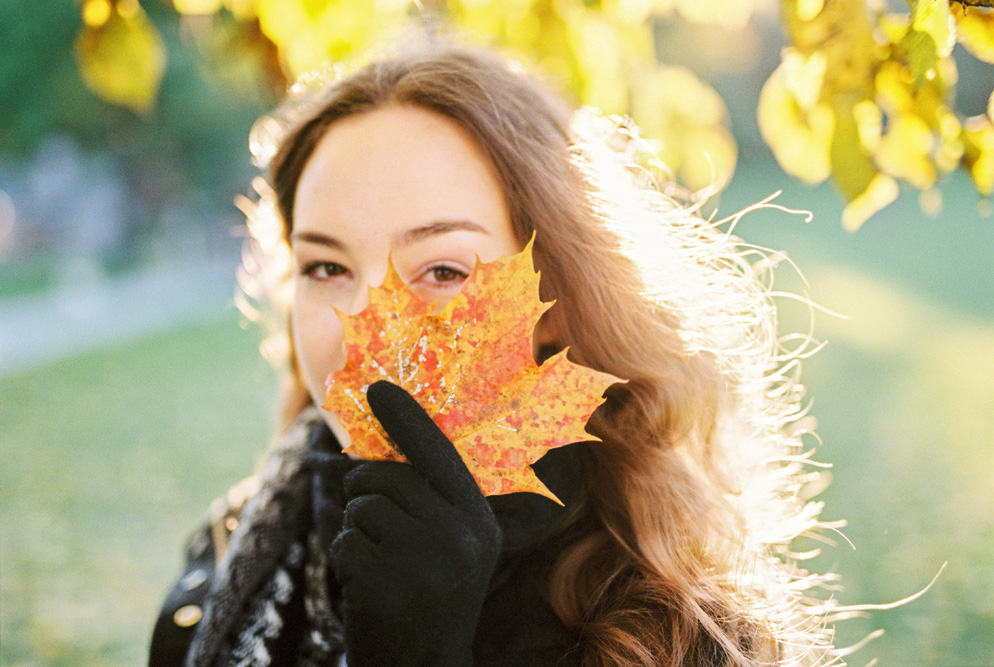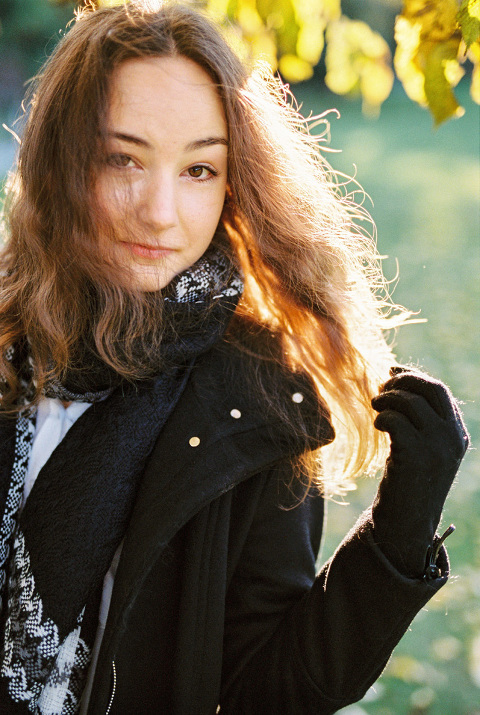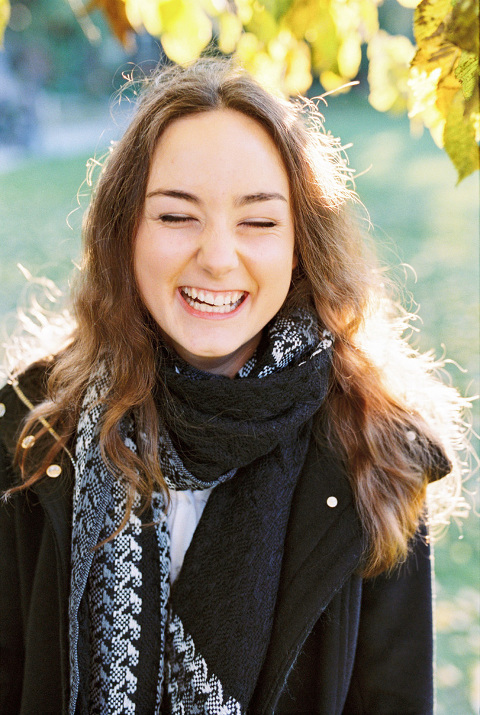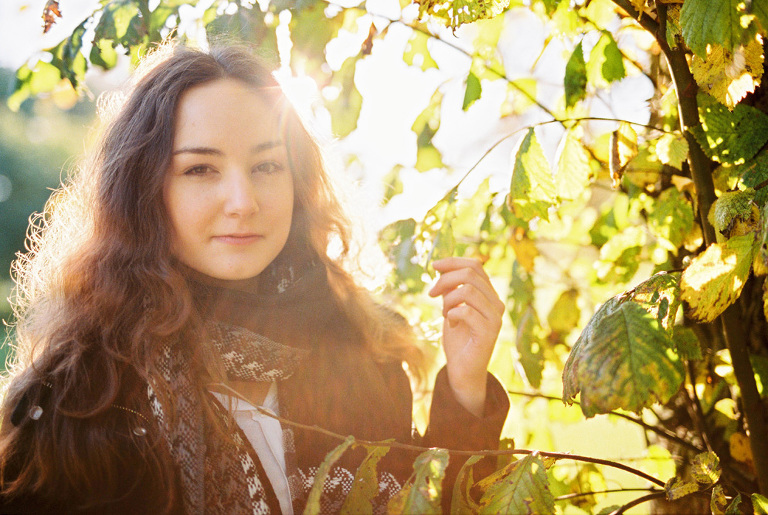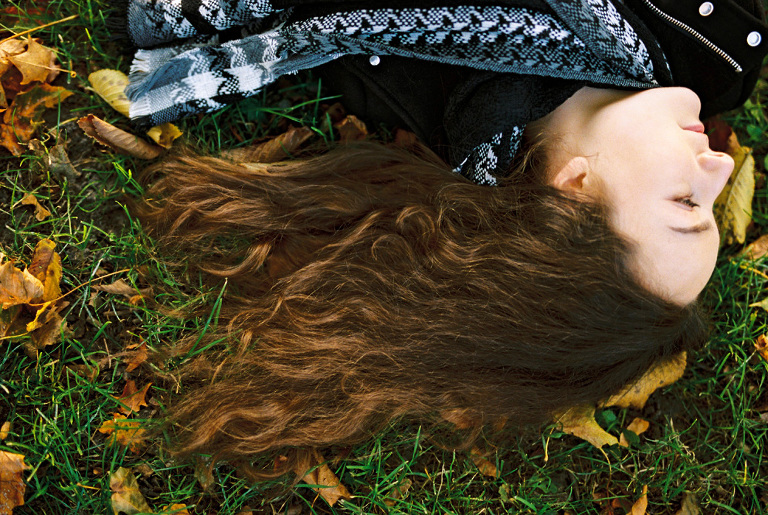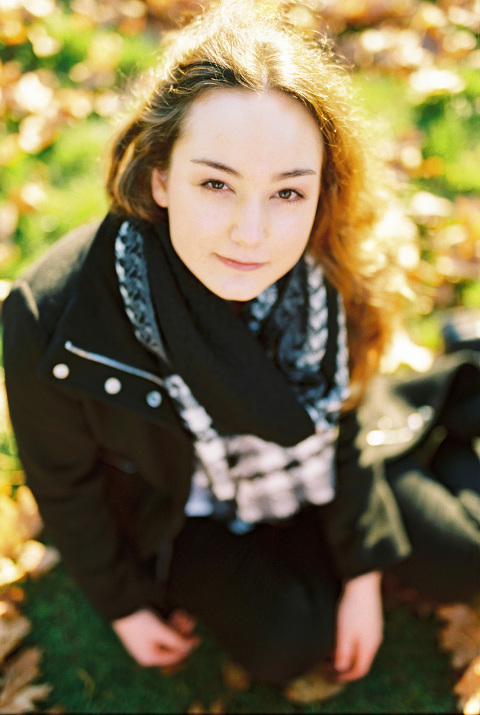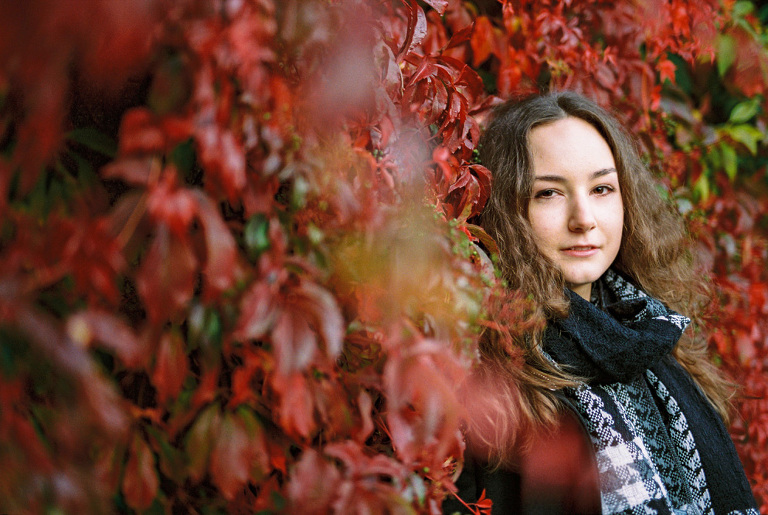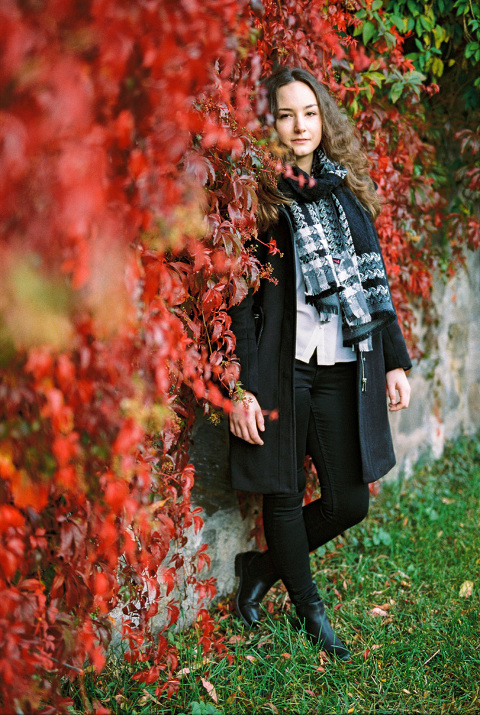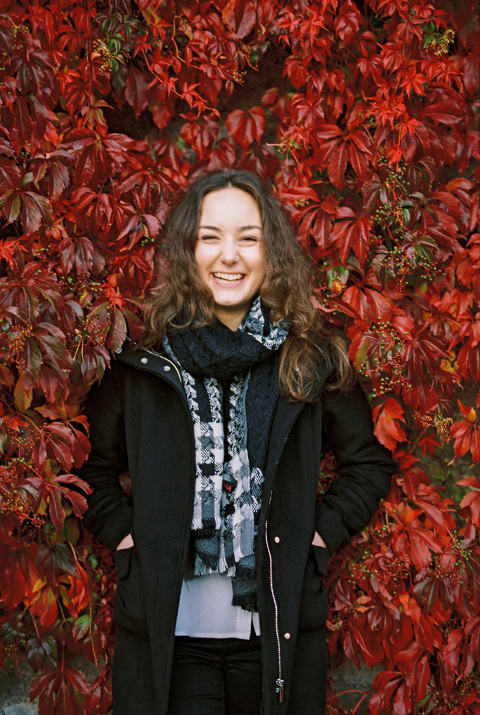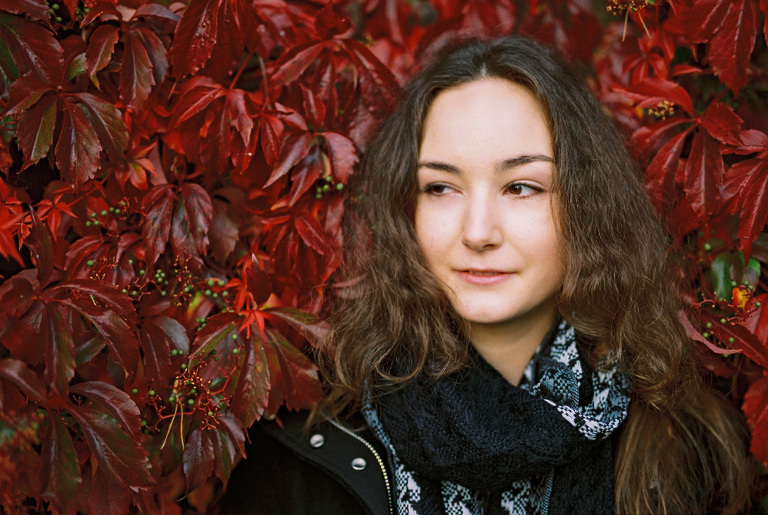 Film developed and scanned by Carmencita Film Lab