Maternity Photos on Film
Photographing maternity photos on film and the premiere of my new Fine Art Photography Website
Welcome to the premiere of my new Fine Art Photography website and the first entry in the journal about shooting maternity photos on film! It has been quite a long time coming for this new direction in my work, but I hope that you enjoy the journey with me. For those wondering, Fine Art Photography is defined by the dictionary as "photography created in accordance with the vision of the artist as photographer." This means that I will be concentrating more on using 35mm and medium format film photography, as well as digital images to create works of art for prospective and current clients.
To premiere my new endeavour, I had the privilege of photographing some long term loyal clients of mine using 35mm Fuji 400H pro film and a Canon EOS 1v camera. Jennifer and Stefan have been with me since the inception of my little business when they took me to Paris with them so I could photograph their wedding. You can view that wedding over at my sister website by clicking this link, this link, and also this link. Now, years on, I am proud to say that they are still with me and have just had their third child. I was lucky enough to capture some maternity photos on film for them in a beautiful public garden in Stockholm called Nyckelvikens Gård in Nacka on what was a gorgeously sunny and warm day last year.
I chose to use Fujifilm's 400H Pro together with my Canon Eos 1v because I love the way Fujifilm renders greens, and Nyckelvikens Gård is actually very green and beautiful. Having worked with me before, Jennifer and Stefan knew exactly what to wear and nailed their outfits without too much guidance from me this time. I shot only 2 rolls of film and left the digital at home, which means that I had to carefully select my composition and exposure in order to not waste frames. I can honestly say that I am very happy with the results and I know that Jennifer and Stefan are, too.
If you are also looking for a Fine Art Photographer to document the moments in your life, let's get in touch and see if we can make some art together. I can be contacted via the "Contact" section of this website. Until then, I hope you enjoy the works below. The lovely pastel like colours that 400H renders are so beautiful and perfectly suited a maternity session.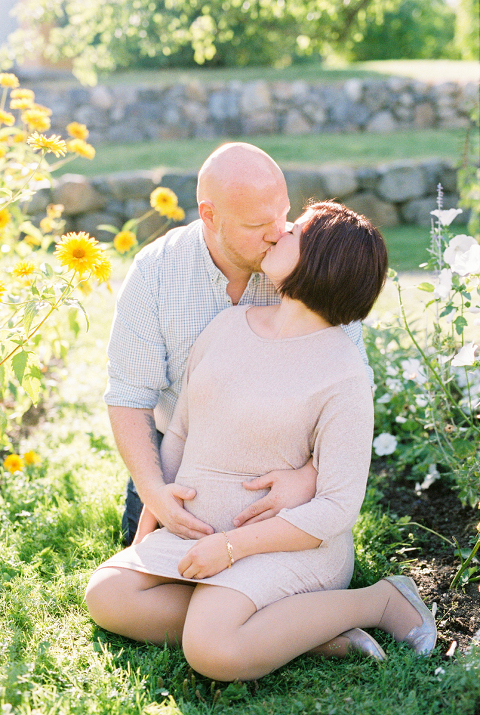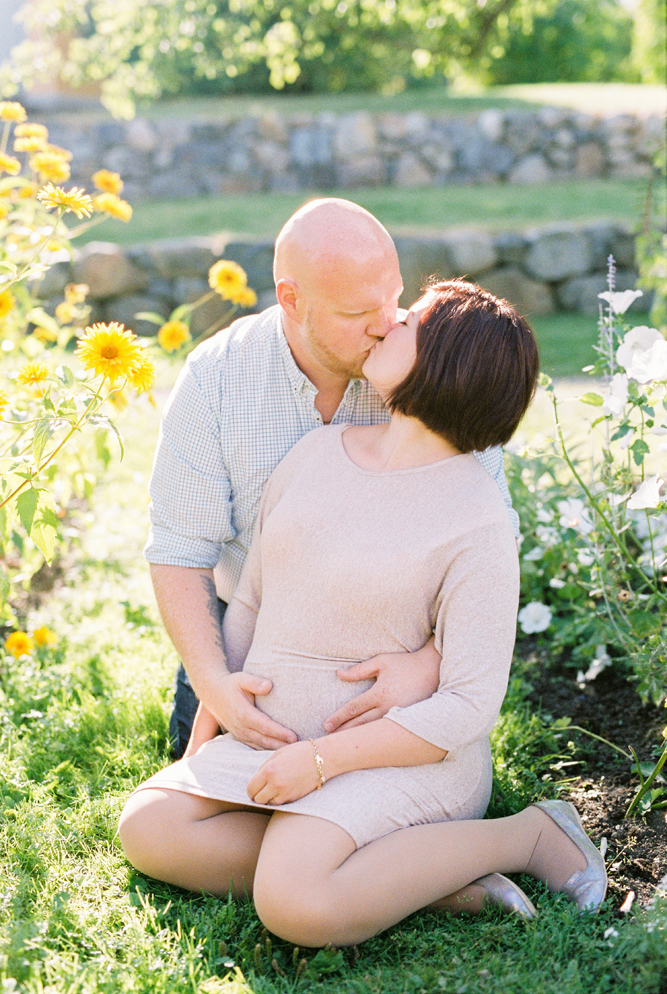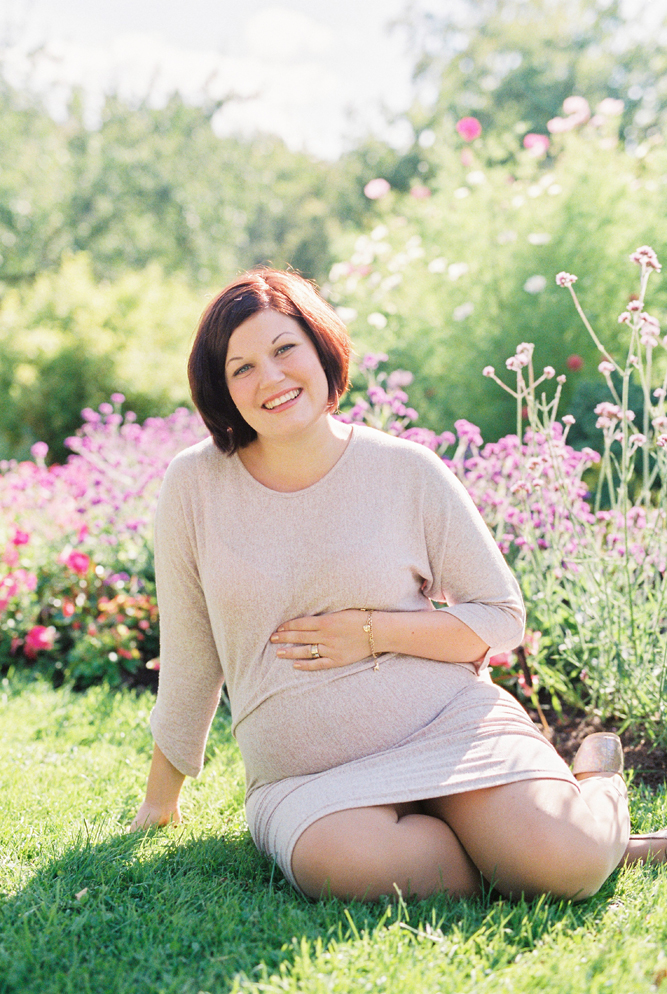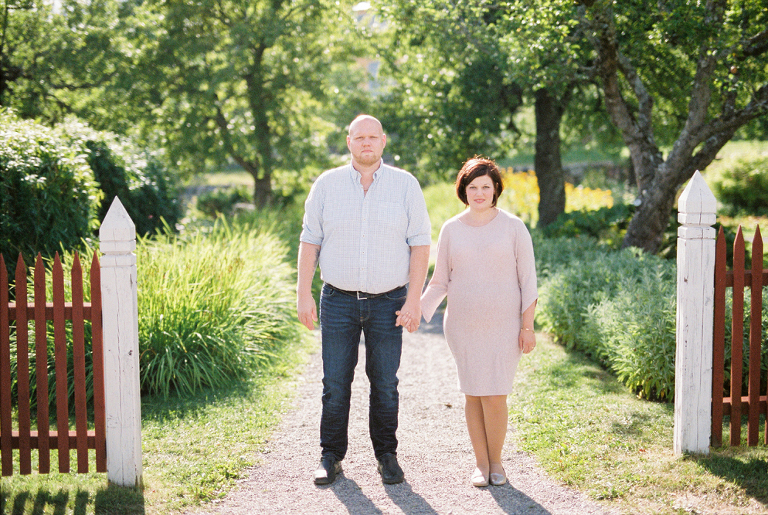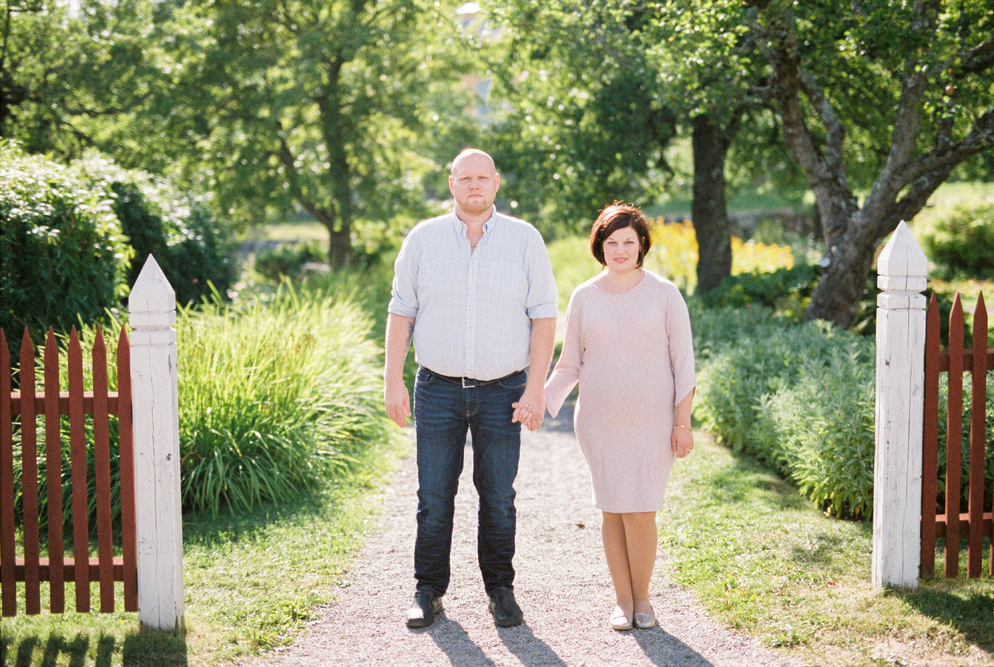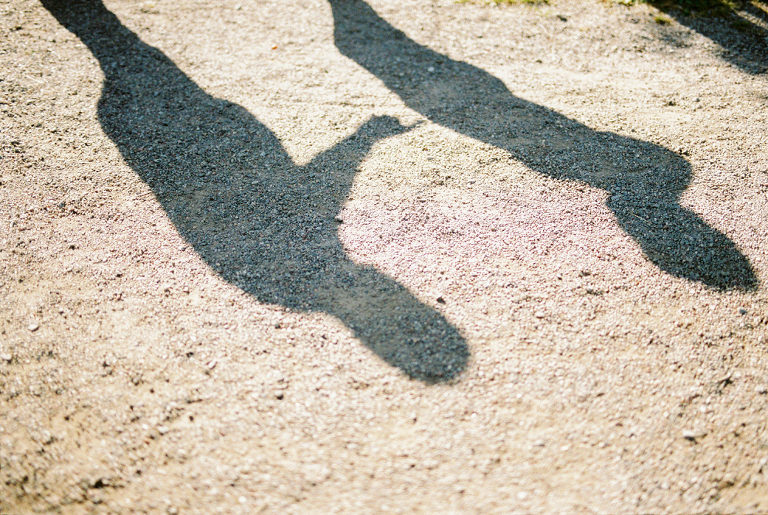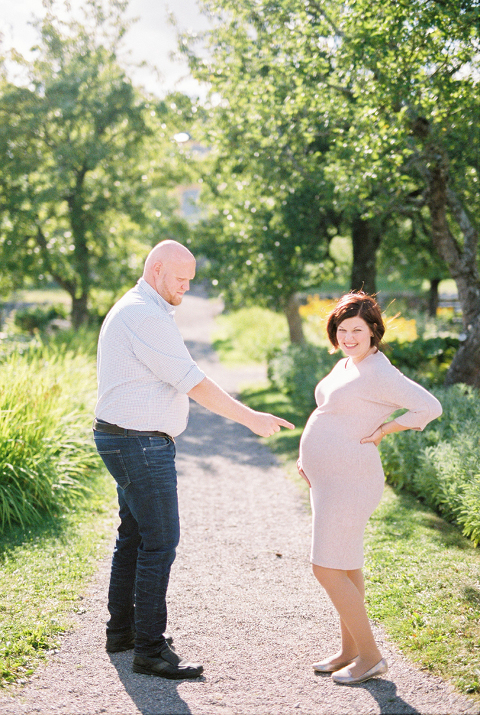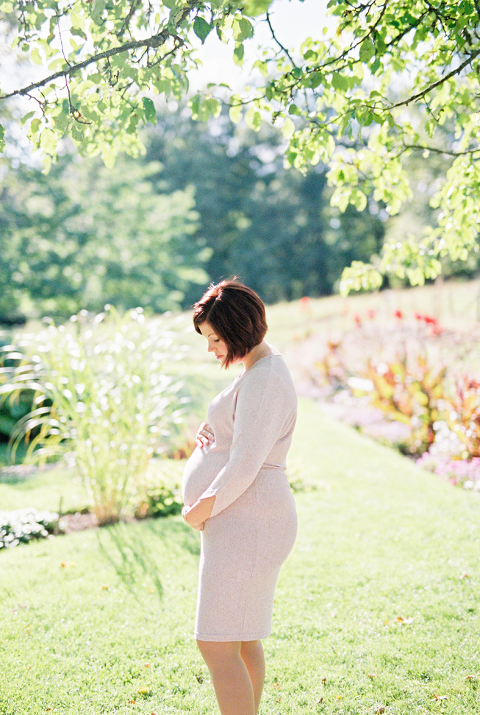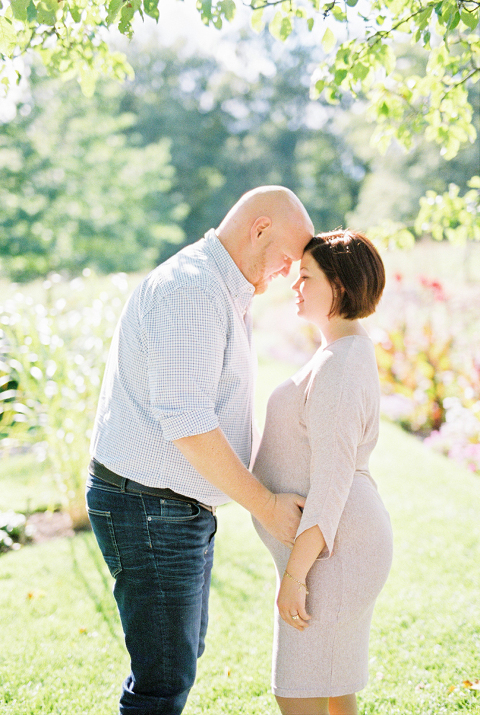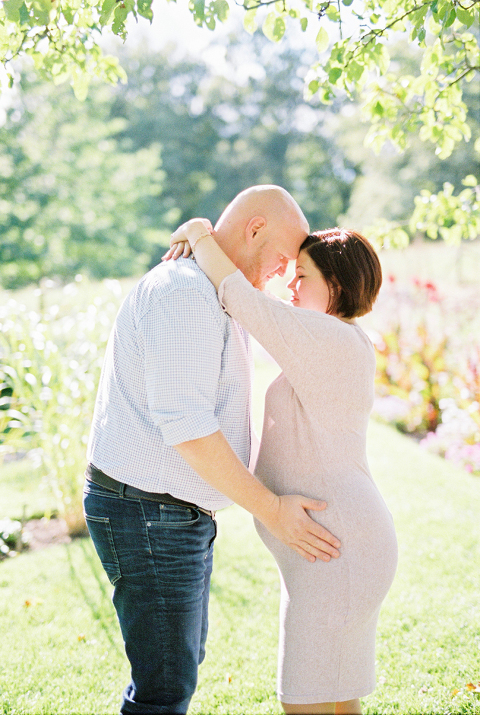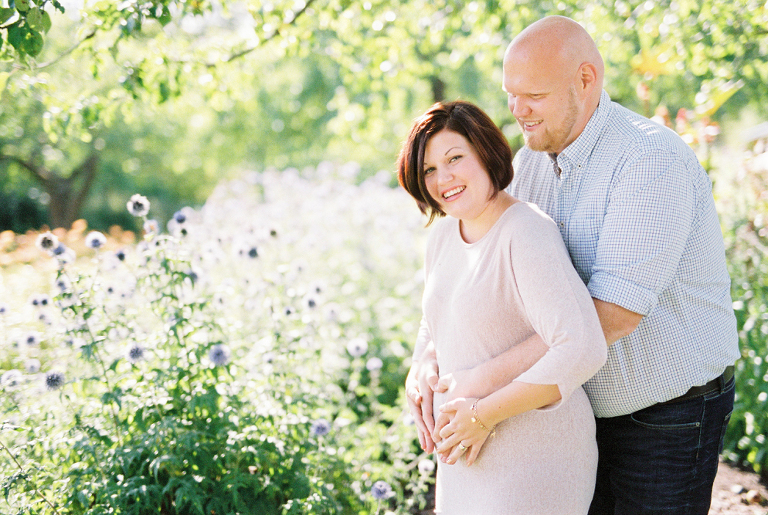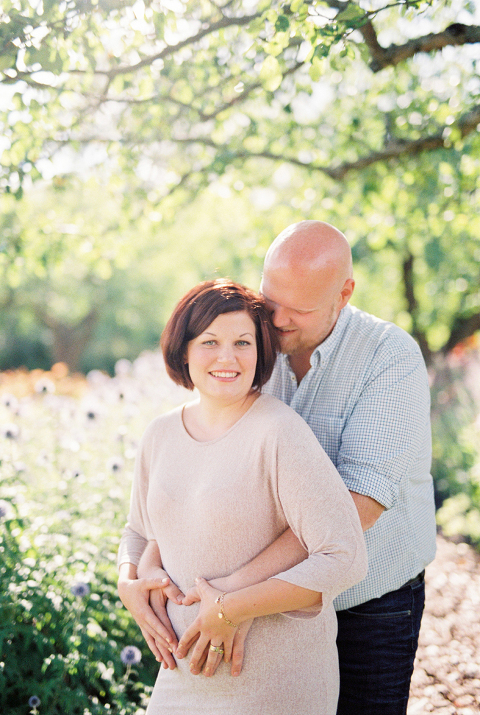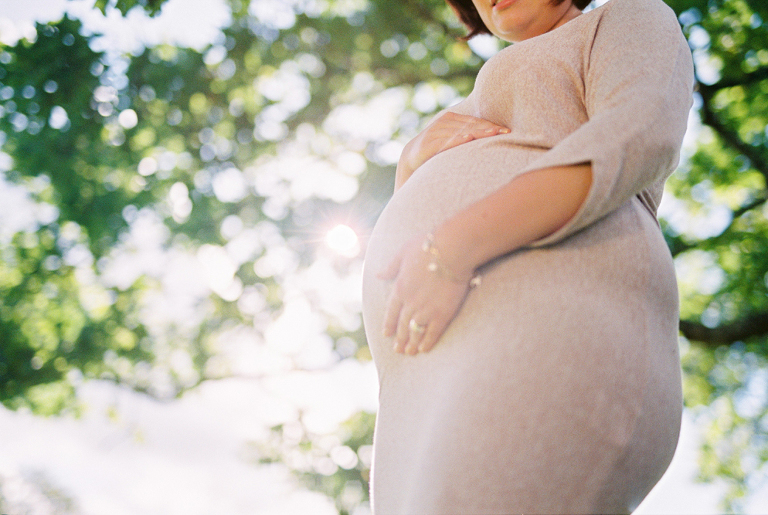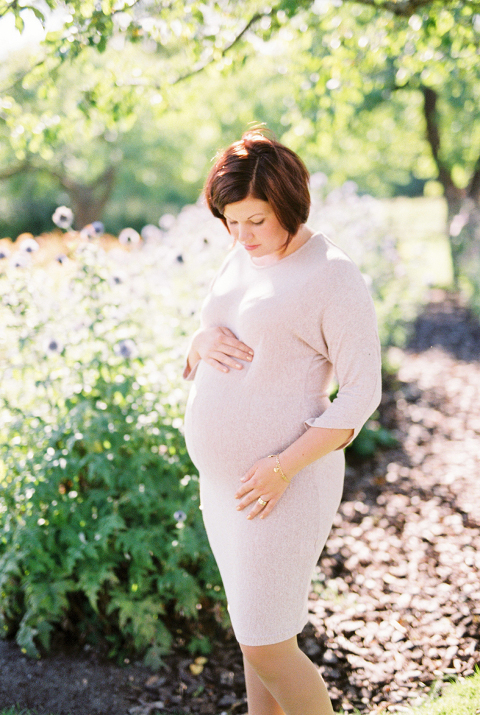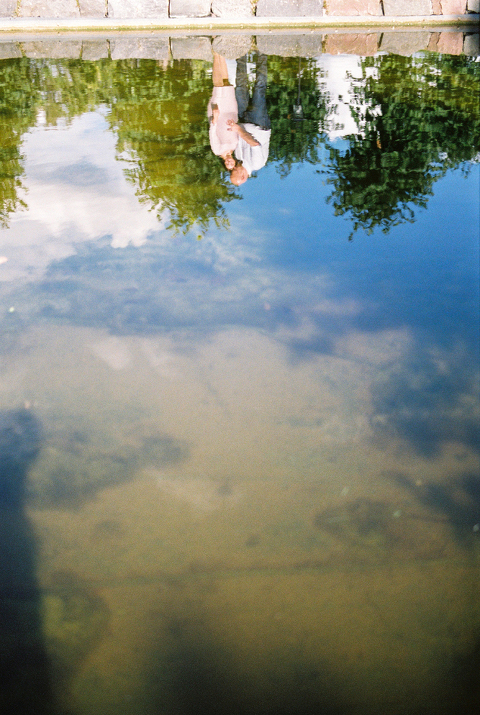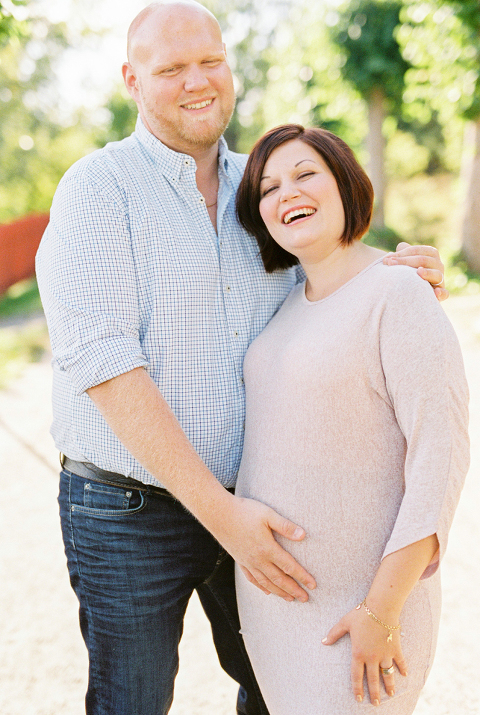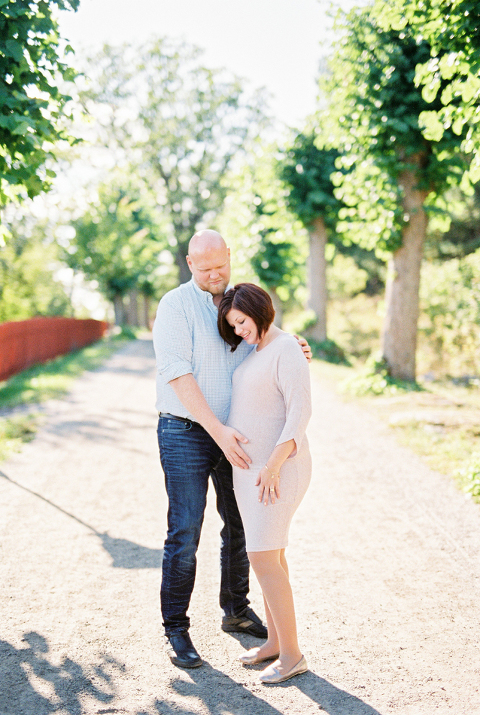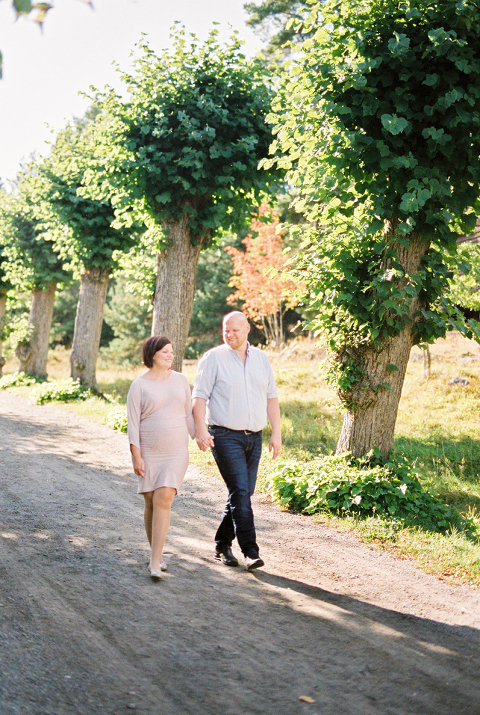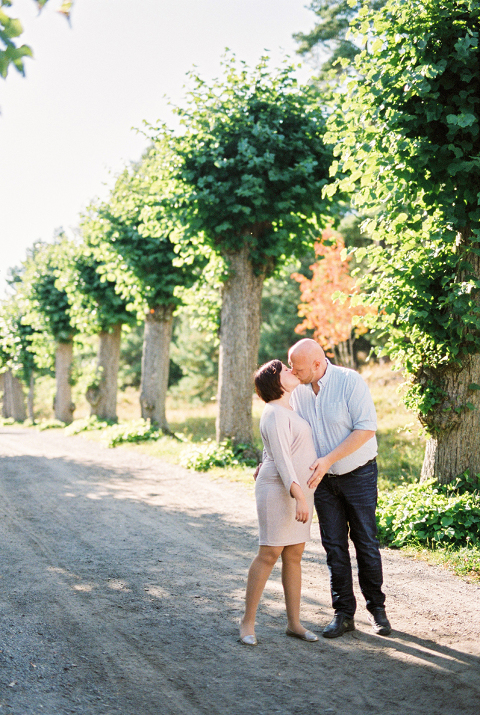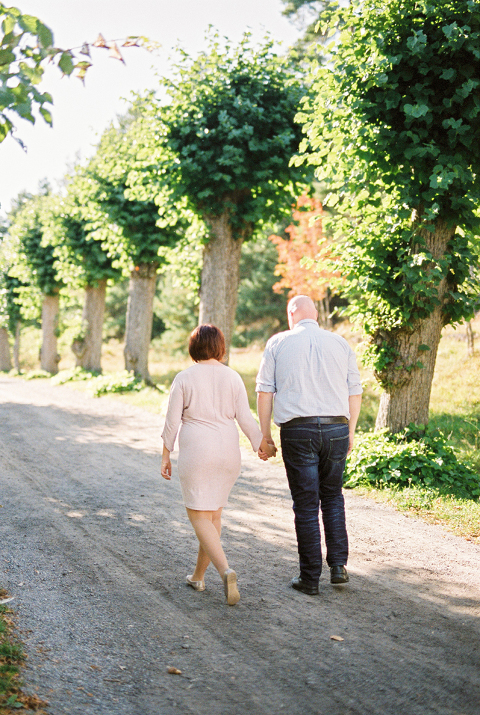 Film developed and scanned by Carmencita Film Lab