SHOOTING IN SRI LANKA ON FILM PHOTOGRAPHY IN THE MIDST OF A TERRORIST ATTACK
One year ago, I was surfing to my heart's content in the gorgeous Southern Provence of Sri Lanka. This April, I was supposed to be doing the same thing in Northern Africa. Last year it was a terrorist attack and this year it's a global pandemic. So, I thought I'd reflect a little bit on my time in Sri Lanka while I miss the waves and wish I was surfing.
When the bombs went off in Colombo, we were in the Southern Provence where I was capturing Sri Lanka on film and the news didn't filter down to us until later in the day while we were having lunch in Mirissa. My friend's Brother-in-law had sent her a message earlier in the morning asking if we were okay, but it didn't make sense until our phones connected to the restaurant's wifi and phone calls from frantic friends and family started to come through.
We were supposed to leave for Colombo airport from Weligama that same day but the Government had shut down the roads and the driver we had booked for the journey hadn't shown up. No one could blame him, really. Driving through road-closures and police road blocks is not only not fun, it's not safe. So, after some fighting with the airline about our flight change, we decided to wait out the shut down and see if we could get through the next morning. That turned out to be the best decision as we would have driven right past an un-exploded pipe bomb on the road to Colombo.
We had loved our time in Sri Lanka and even up to that point, the Sri Lankan people were nothing but warm, friendly and caring, well aware that the current terrorist incident could land them in another civil war. We had spent just under two weeks in Sri Lanka by this point and wished that we had booked another week because it just wasn't enough time. We started by flying into Colombo via Doha from Zanzibar and then took a taxi down to Galle, which was about 4 or 5 hours away.
Galle was one of those places that you instantly fall in love with and is extremely photogenic. I had decided to take with me my Mamiya 645 Pro TL and my little trusty Canon AE-1. Both cameras are somewhat heavier to be travelling with but they are definitely my favourites. I decided not to bring my workhorse Canon EOS1v and her glass because we were using packs instead of suitcases and I wanted to be somewhat on the lighter side in terms of space. I generally use the AE-1 and the 645 for different situations with the Canon as my walkabout town and the Mamiya as my "artworks" piece because of the sheer size and attention she gets if I walk through the streets with her. However, it's definitely a bonus to be able to talk to people about her when I do.
It's always hard to choose which film to take on a trip and I usually always end up taking more than I need, as was the case here. But what I did end up using to shoot Sri Lanka on film was Kodak Portra 160 and Fuji 160 NPS in 120 on the Mamiya, and Fuji 400H and Kodak Portra 400 on the AE-1. It's a shame that Fuji have discontinued their 160 as I really love the colour renditions in this film, which does especially well with landscapes and seems to suck up the colour a filter can bring out.
After two nights in Galle we then headed down to Talalla where we would join a Surf Camp at an absolutely gorgeous place called Talalla Retreat. Situated right on the tip of the Southern Provence of Sri Lanka, Talalla is one of the main up and coming surf destinations for the western side of the island. Most surfers hit up Arugam Bay on the eastern side of the island where the waves are slightly bigger and the area more well known. In recent years, however, the western side has gained more traction and places like Talalla have rocketed to popularity. Yet, gems like Talalla still manage to maintain a sort of "secret spot" feel to it that off the-beaten-trackers love so dearly.
It definitely won't be the last time I go to Sri Lanka, and when I go again, I'll be sure to visit the areas such as the mountains that we didn't get time to travel to because of Surf Camp. I don't really regret not visiting the more famous tourist attractions, such as the stilt fisherman of Weligama, where paying to see them fish has become the norm, and certainly not the chained elephant at the local temple. Seeing an elephant chained to a concrete surface with a makeshift, half empty wading pool, swaying side to side only broke my heart and I refused to visit that particular temple or create a photo of it. Obviously, every country has its unfavourable tourism spots, and Sri Lanka is no exception. However, the positives far out-weighed these down sides as places like Galle, Weligama, Talalla and Mirissa shine like the bright rays of sun that they are. So that's what I chose to focus my lens on. A little bit outside what I would normally capture, but I like the results and I look at them as a fond memory of my time in such an impressive place.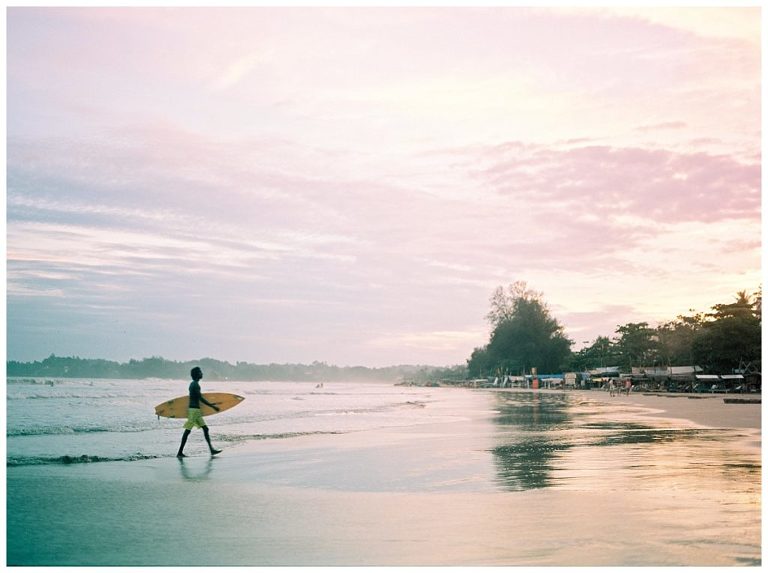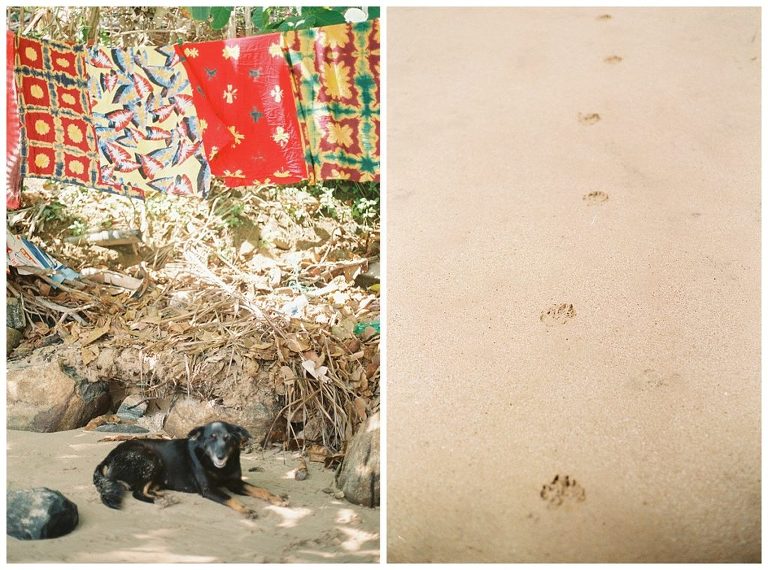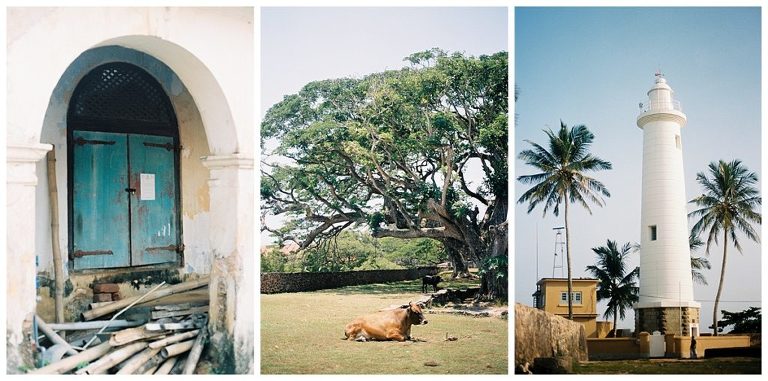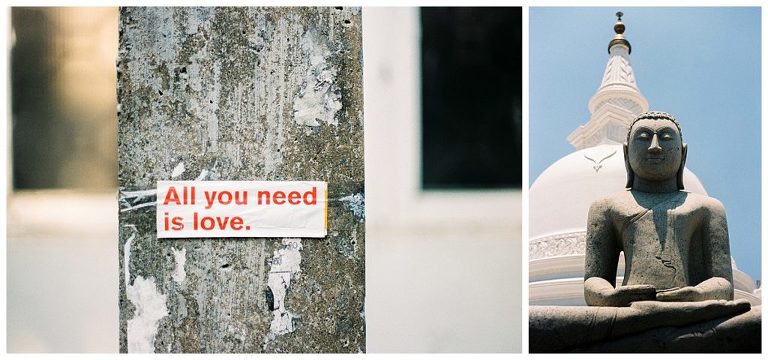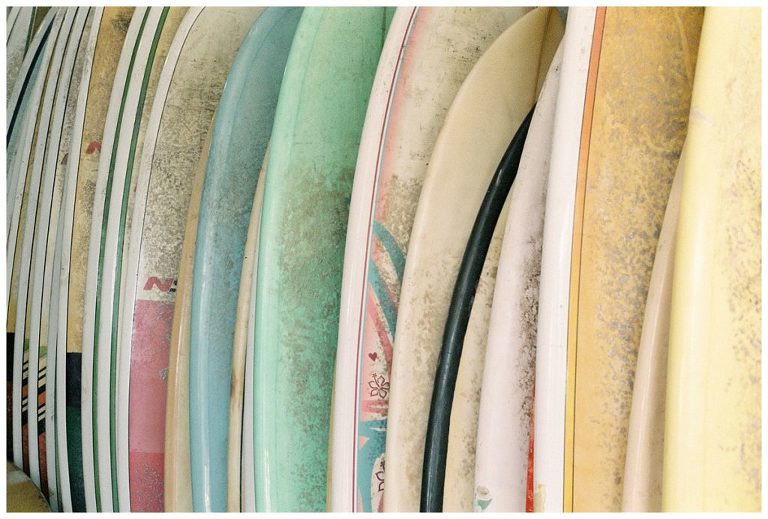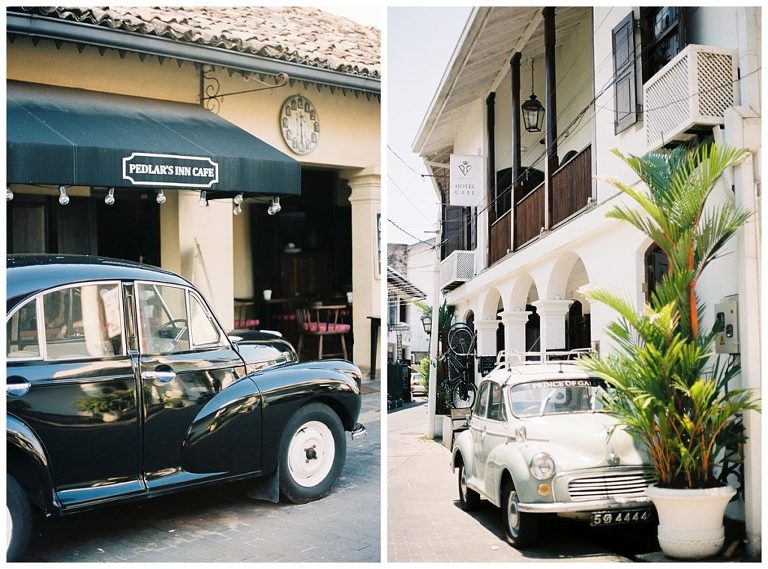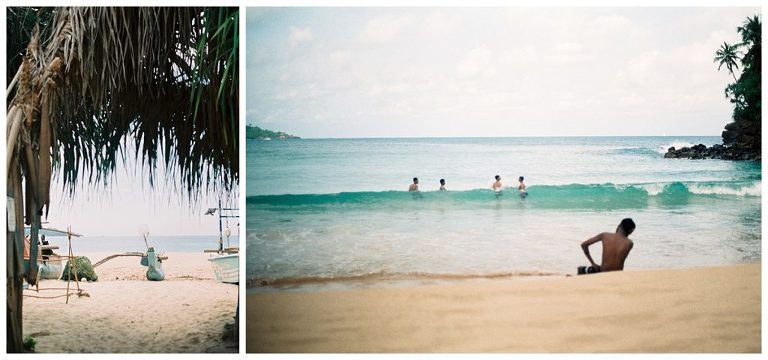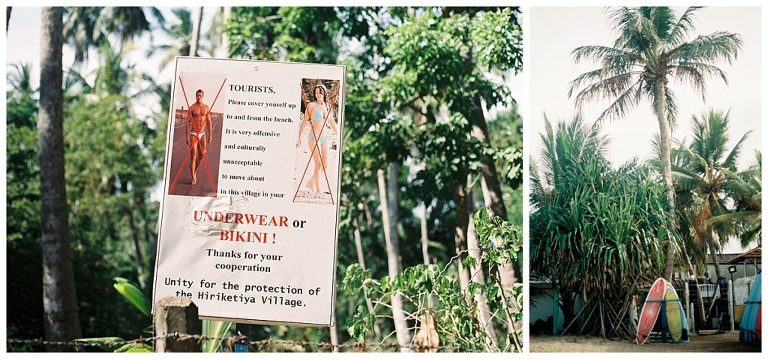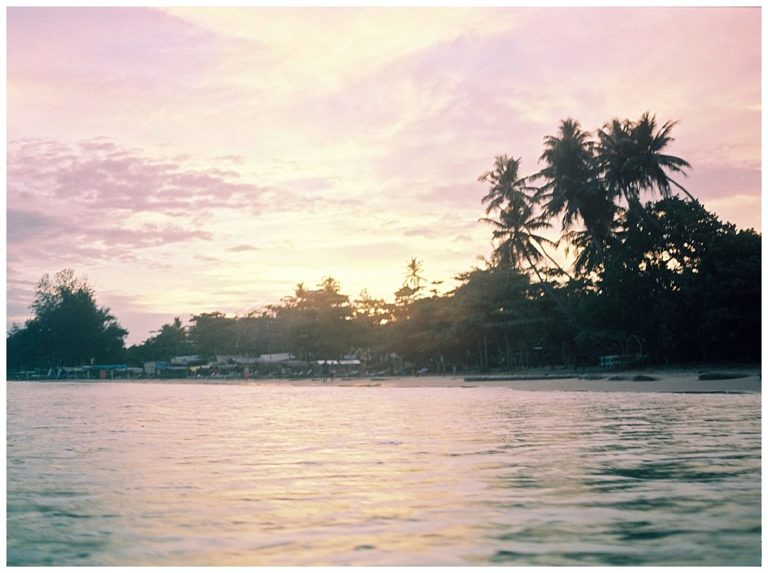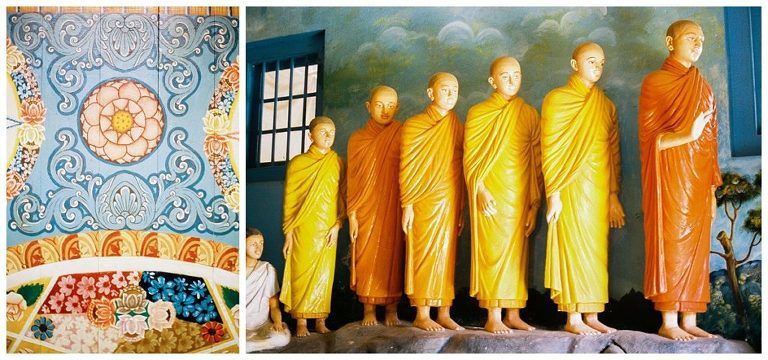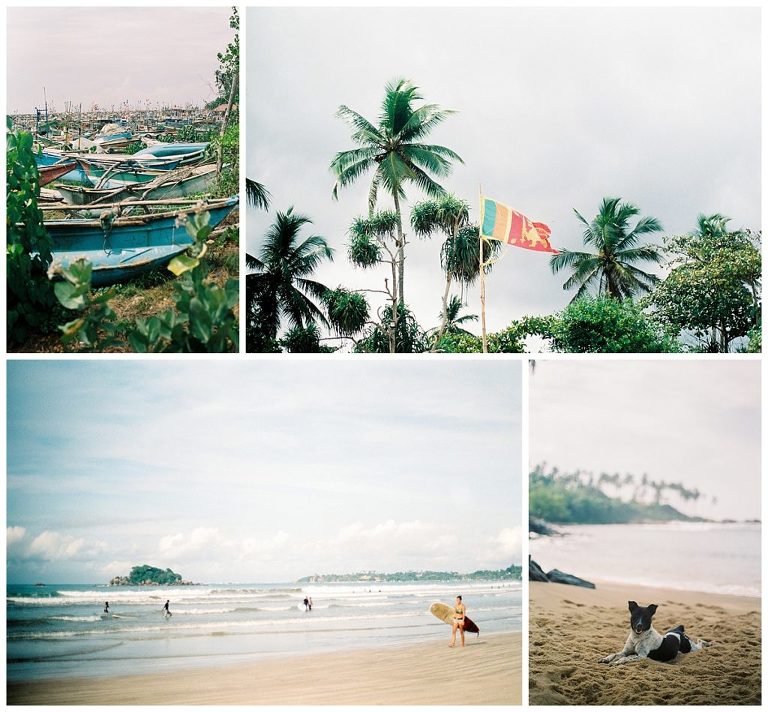 PRACTICAL INFORMATION
If you are considering a trip to Sri Lanka and would like to know more about shooting and travelling with film, please contact me on hello(@)cjeklund.com. You can also say hello directly through the Contact section of this site, located in the top right corner of the main menu.
Sri Lanka is located in South Asia in the Indian Ocean and very close in proximity to the south east tip of India. You can learn more about visiting Sri Lanka by visiting this link and also by clicking this link.