Cinematic Film Portraits on a 35mm Motion Picture Film
If there's one thing people love, it's movies. Or, more accurately, they love stories. I managed to acquire some CineStill 50D film in 35mm and decided to photograph some cinematic film portraits and tell a love story.
Coming up with a concept
I'd had some CineStill 50D for quite some time after buying some of the very first non-DX coded rolls from one of my favourite film stores in Stockholm, Brunos Bildverkstad. When I went to New York earlier in the year I had taken some with intending to shoot it there. However, something told me to wait with it and I brought it with me back to Stockholm. I wanted to shoot people with it. I wanted to shoot cinematic film portraits, not a cityscape. Given that CineStill is a repackaged 35mm Motion Picture Film I decided that I wanted my shoot to LOOK cinematic, and that would require a couple in love. Enter E and J.
The setting
Setting up a photoshoot is very much like directing a movie. You, as the photographer, if you do not have a stylist or a team of people, need to direct every step. So I found a fantastic location in Stockholm where access to shipping containers is readily available. I then found E and J and we got up early one Sunday morning in Fall to start our shoot. E and J were worried about what to do as they had never been photographed but because I had a clear vision of what I wanted they fell into the roll of loving each other naturally with the right direction from me.
The venue
In an industrial area of Stockholm where there is a Banana Company, a Go-Kart track and a bus depot, shipping containers are everywhere. There are quite a few with public access and the area is almost always deserted on weekends. I had decided that I wanted a lot of colour in my scene from the backgrounds, but that I wanted neutral costumes on my couple so I had E and J wear black with E accenting her look with her coloured hair. It provided the perfect contrast for their personalities. Unassuming, yet yielding a gravity that brings you in and makes you want to see more.
The couple
It's obvious E and J are made for each other. When we got to the location they had confessed that they hadn't slept much the night before because they "stayed up all night playing monopoly." Monopoly is not just a game you play with friends socially and NOT expect heated arguments and temper tantrums, so I was impressed that they had survived the night still in love. J's best friend had also played with them and might just have played moderator… maybe.
Both animal lovers, E and J live in their own little apartment zoo, surrounded by snakes, spiders and lizards. J is studying to work with animals and has a calm and comforting way about him that animals, including my own dog, are immediately drawn to. E, also quiet, is unashamedly beautiful both inside and out, unassumingly intelligent and is instantly likeable. With both of their seemingly quiet natures, I can only wonder how polite and civilised their monopoly game really was.
The perfect story
Due to their way with each other, they really brought to life the characters I had imagined for these cinematic film portraits. I wanted to focus on how a couple are with each other. How they interact. The way E and J look at each other. They seem to understand each other without uttering a single word. A look. A light touch of the hand. I almost felt like I was intruding on their time together as we worked through the shots. I think the results are absolutely fantastic because of this and because E and J allowed me into their world for a couple of hours. Not just to become the characters in my head, but to show me that they themselves were far more interesting.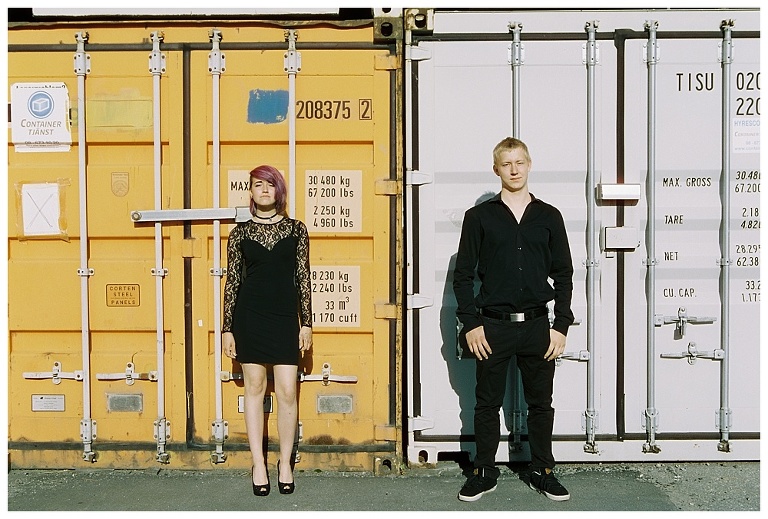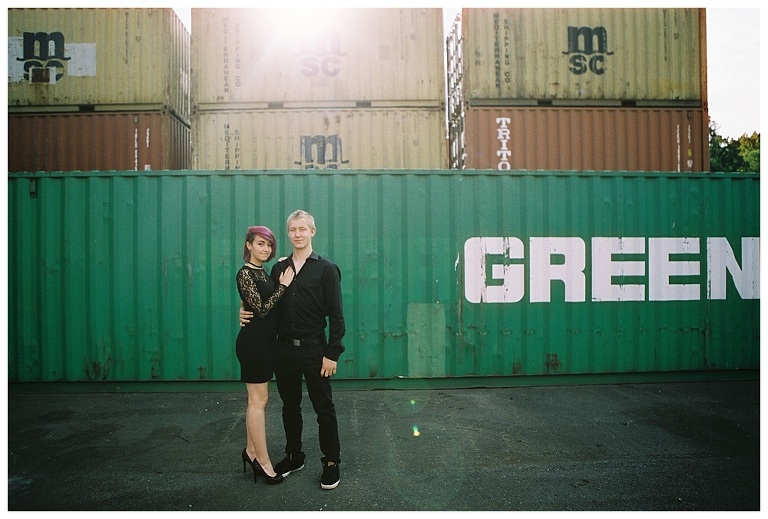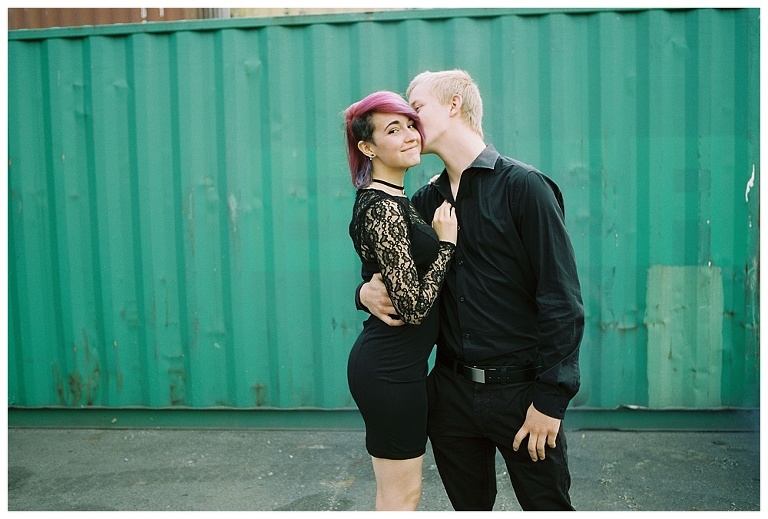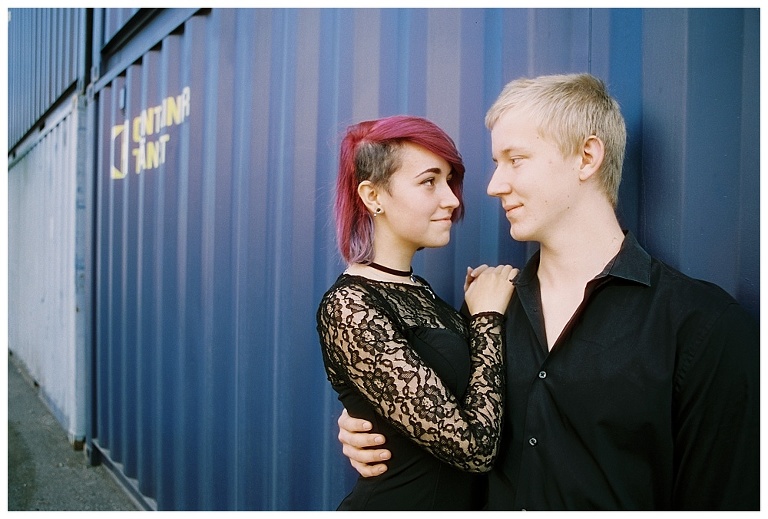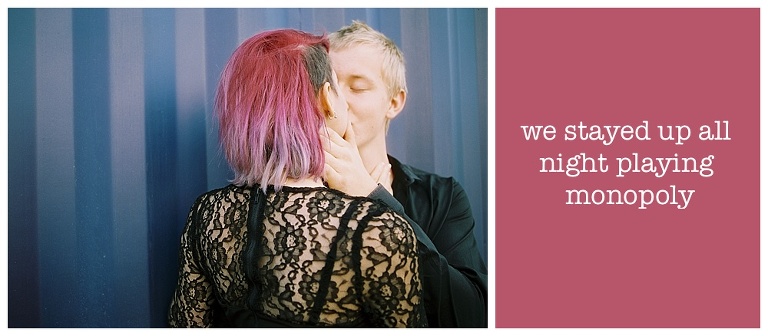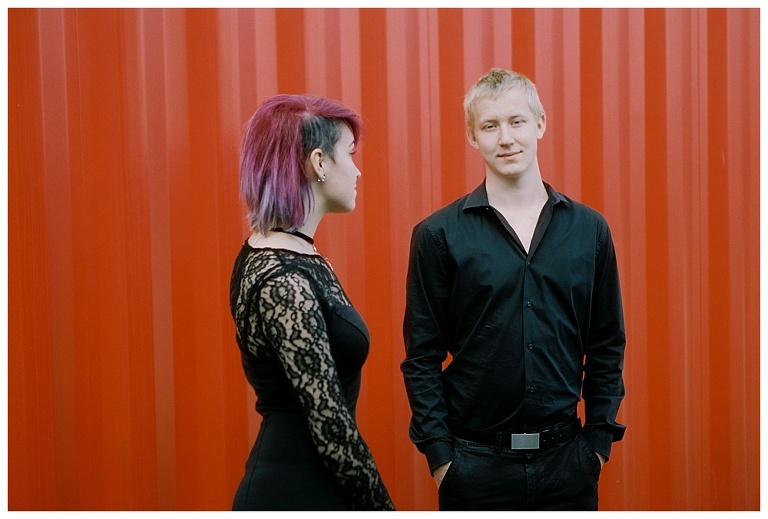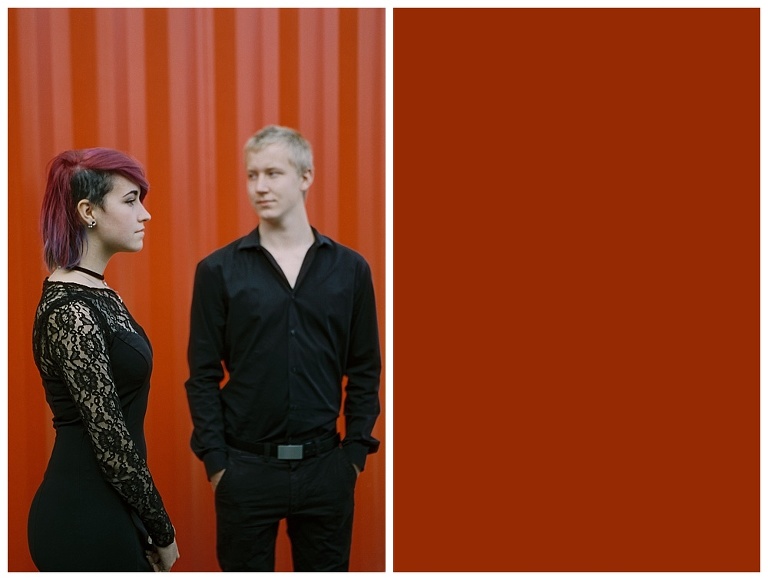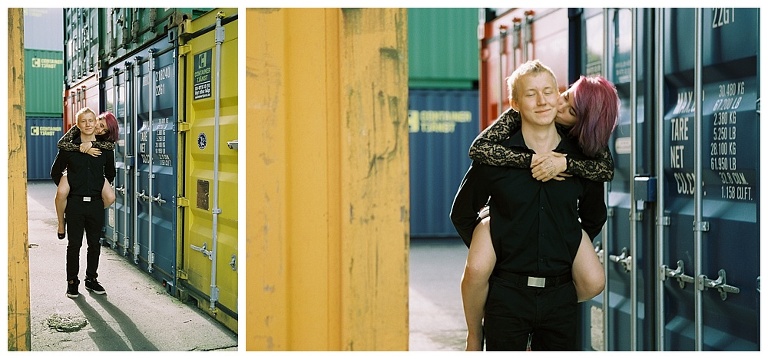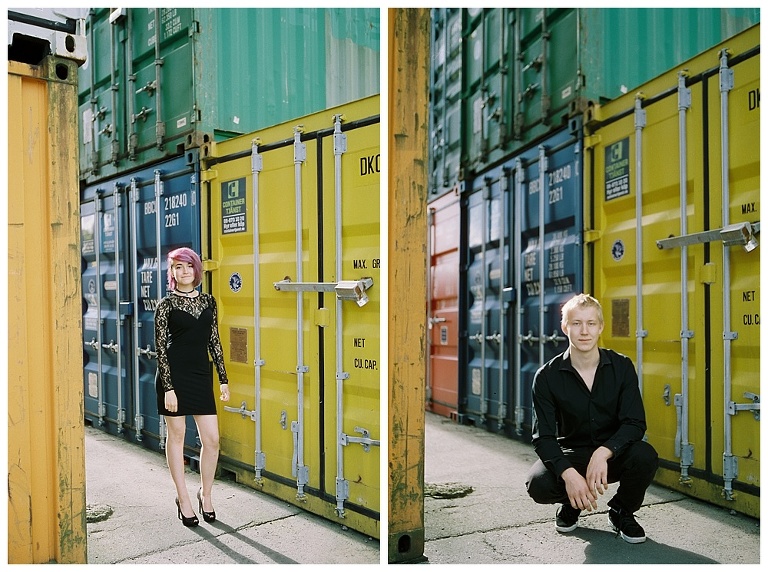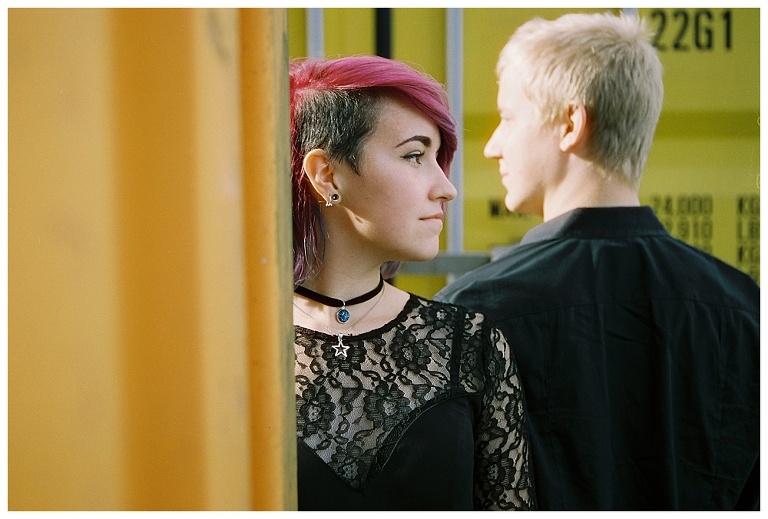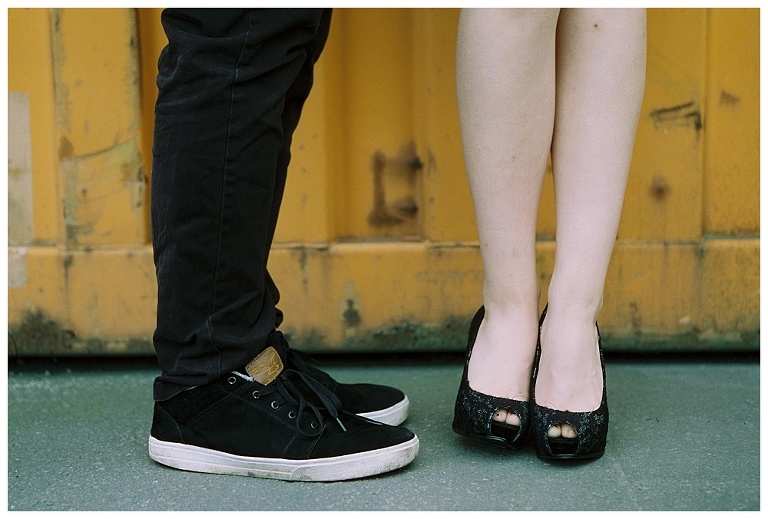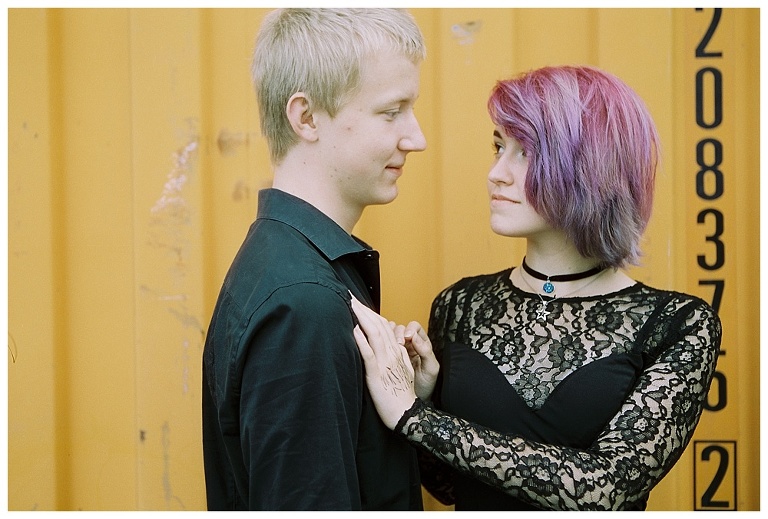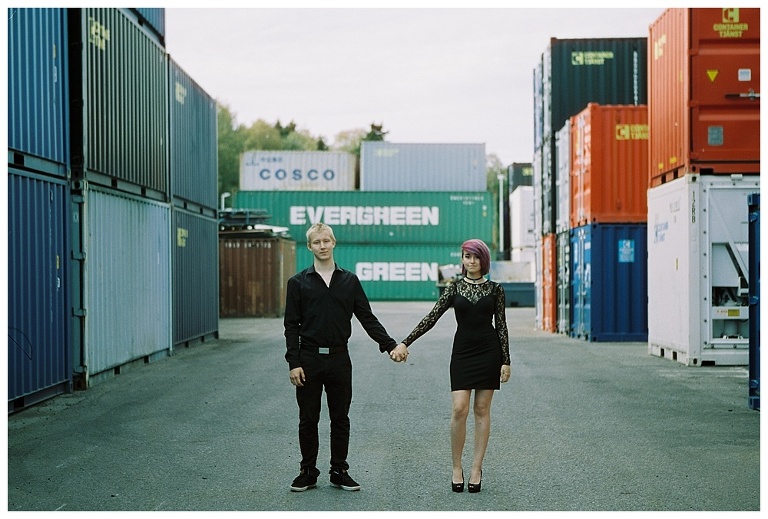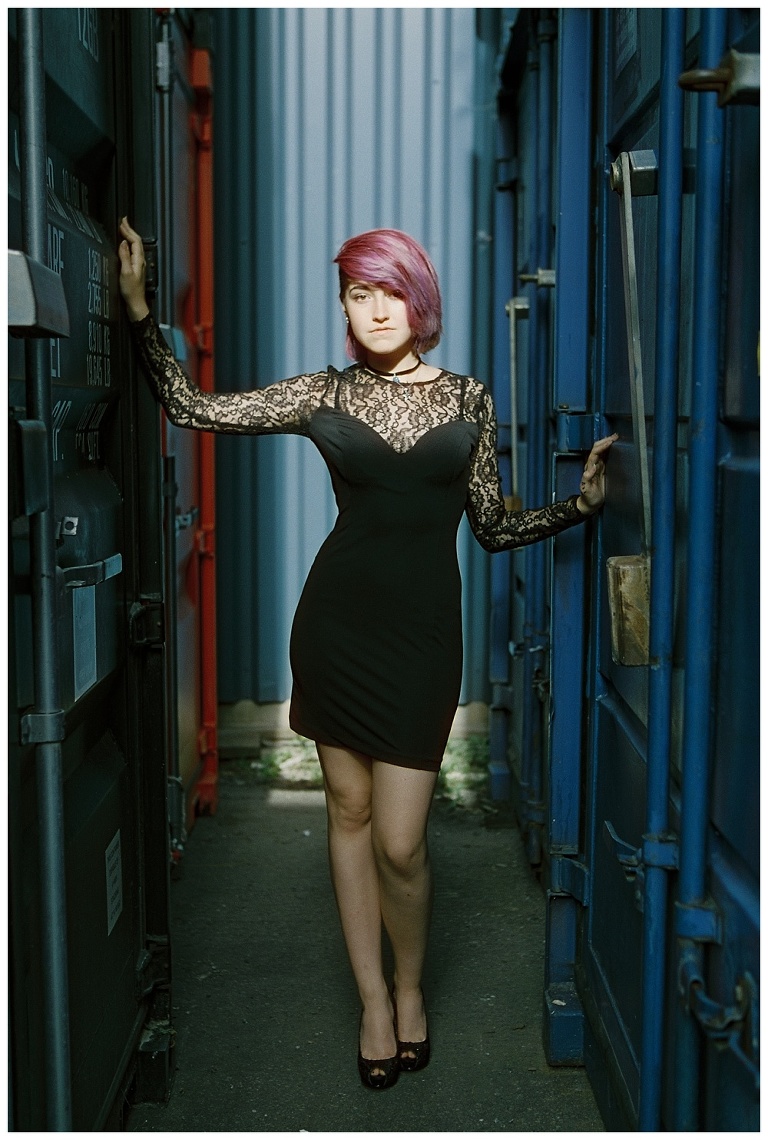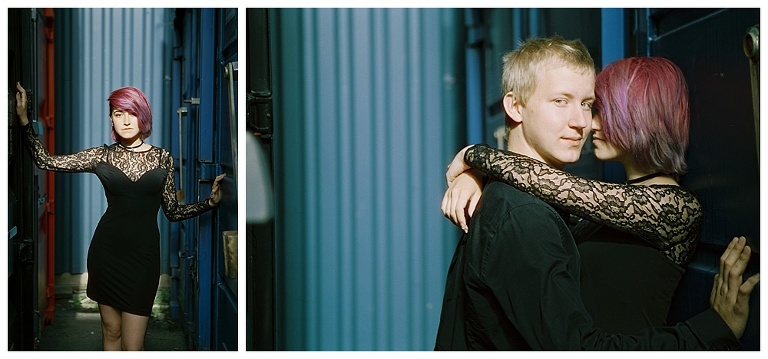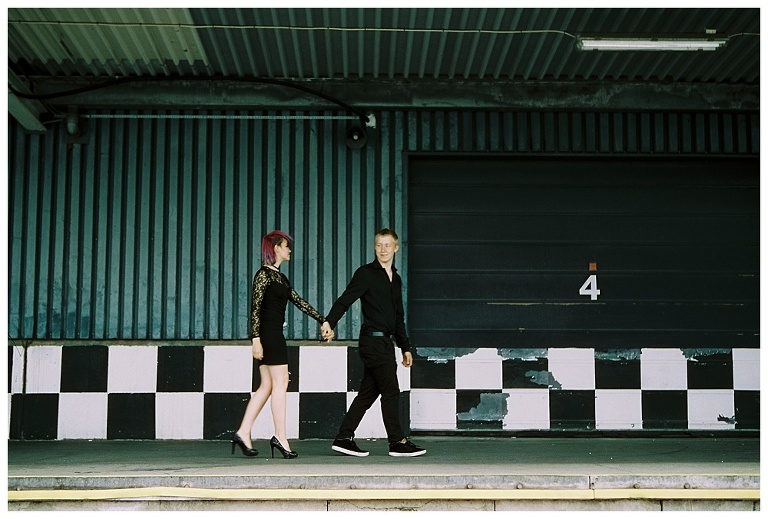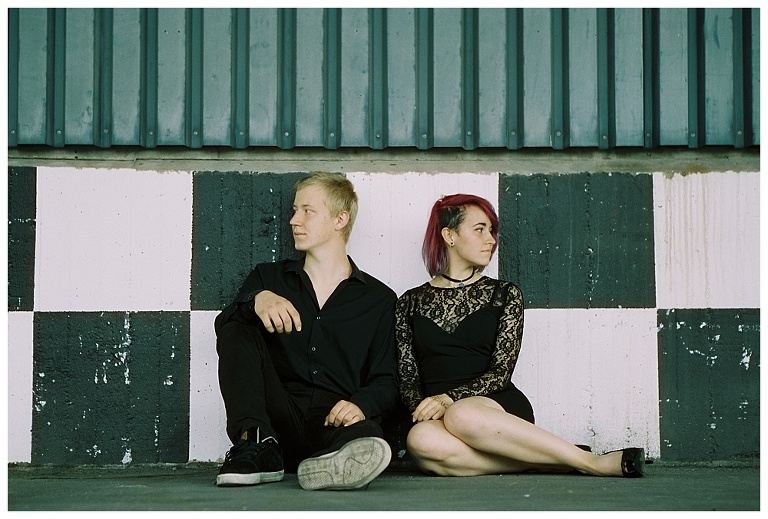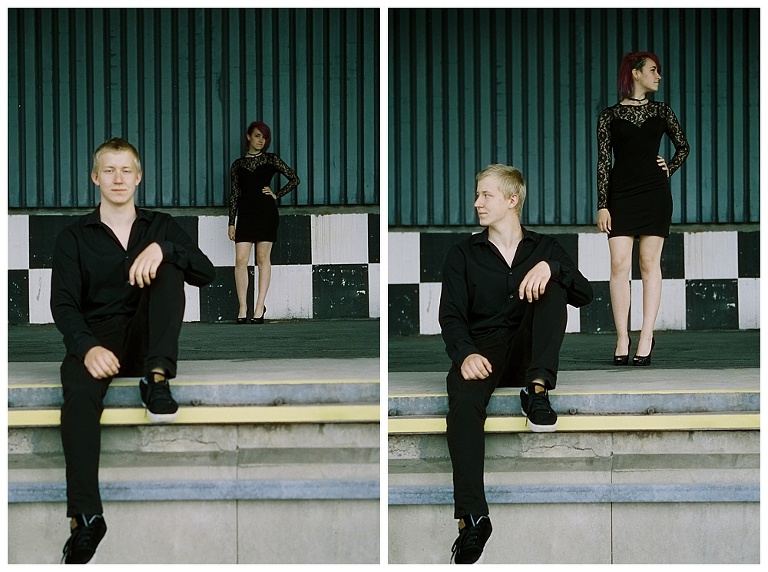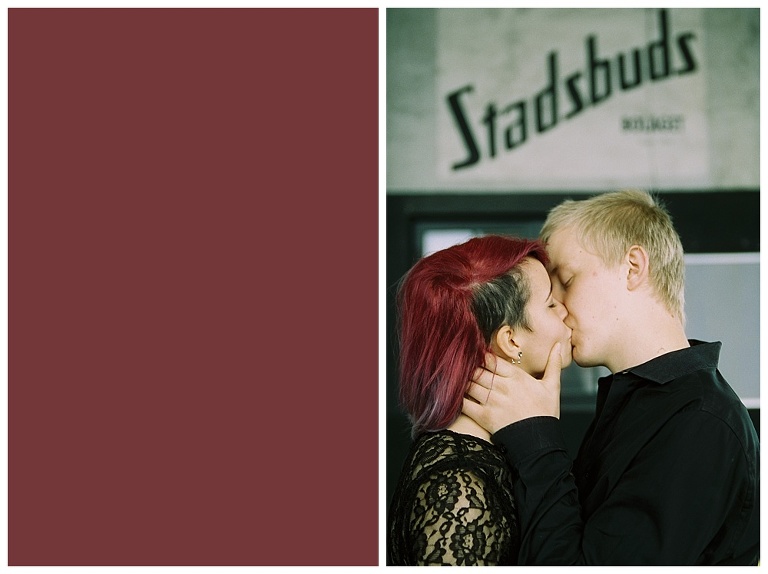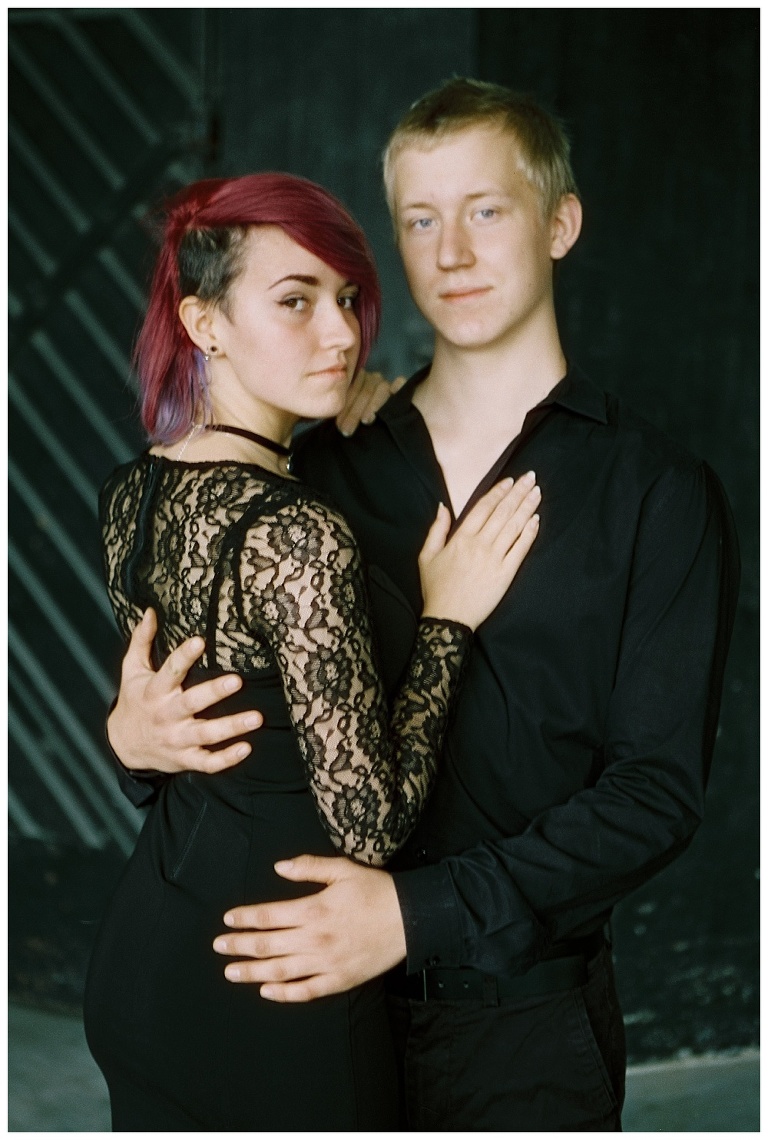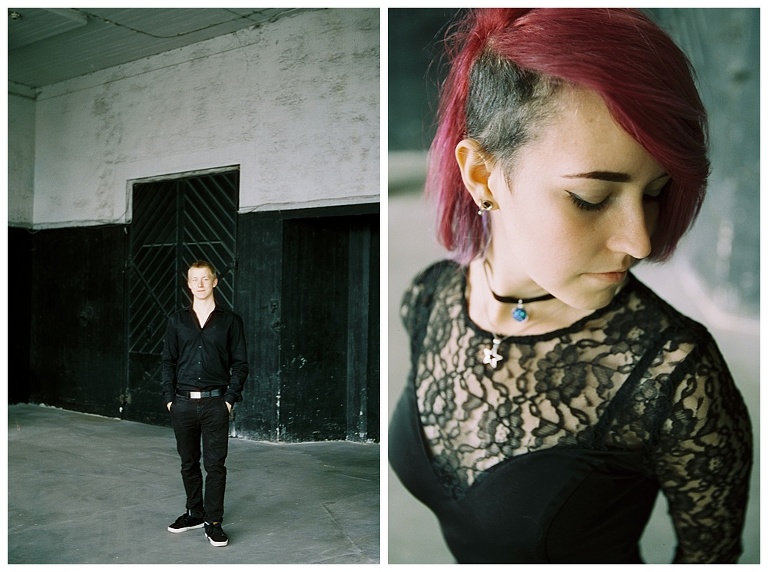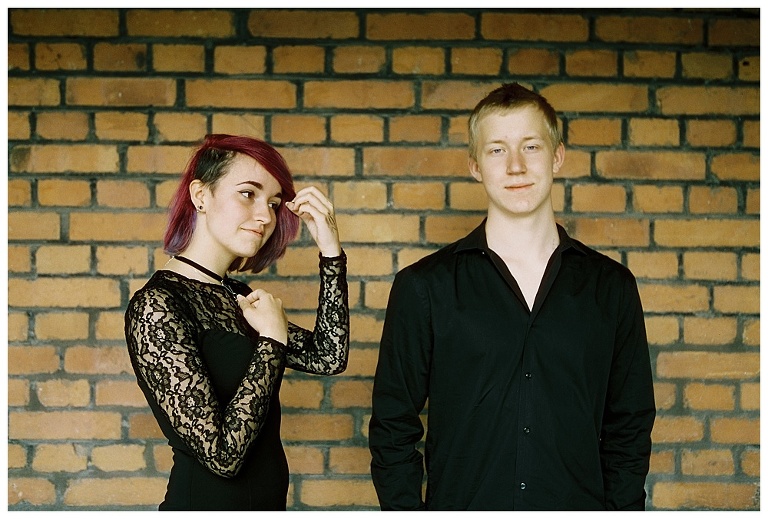 If you'd like to know more about CineStill 50D you can go to CineStill's Website where a complete spec is listed.
If you are interested in working with me on a photoshoot, gladly contact me via email or the Contact section of my website.