Travel Photography in Africa – Shooting Morocco on Film
This article was previously published on an earlier version of my website. Morocco on Film has been slightly updated and edited since then.
When I travelled to northern Africa, I took along an old Canon 1000n in order to photograph Morocco on film. I had two lenses and some rolls of Kodak Portra 400 and Fujifilm Provia 400x. Fuji has since discontinued Provia 400x but Kodak Portra is readily available at any good photography store and on Amazon. It's a shame that the Fuji Provia 400x is no longer made, because it's a beautiful film and it renders colours extremely differently to the Kodak Portra.
Why Morocco
Being an avid traveller, I had always wanted to travel to Morocco. In November of 2014 my Husband was lucky enough to fulfil a dream and sail across the Atlantic Ocean. He was gone for just over a month in total and talks about it being one of the best experiences of his life. It got me thinking about my own experiences and how one of the best times of my life was the time I spent backpacking between 2006 – 2008. Travelling is the only thing that frees my soul and refuels it at the same time. As the saying go, it's the only thing you buy that makes you richer, and I fully agree. I needed to get out and do some soul refuelling and Morocco is where I'd do it.
Getting back to my roots with film
I wanted to get back to my photography roots and shoot Morocco on film. So, while I did take my Canon 5D with me, I mainly used the film camera. The 1000n is an entry level 35mm film camera Canon released back in about 1992. The good thing is that you can use all of your Canon EF lenses on the 1000n. I took my trusty workhorse 24-70mm and also a Sigma 50mm ART lens. What I didn't do (and wish I had) is take notes on my shots because the 1000n cannot record shot details for you like some newer cameras can. Even though I had the Sigma, I actually chose not to use it. Opting for the on camera, one lens combination instead.
The Canon 100n is a great little lightweight starter camera and it was a pleasure to use. There is some off-ness in the framing, wherein what I see through the viewfinder is not quite what appears in the final image. The camera picks up more to the left of the frame than it does the right. so far, this is the only fault I have found with a camera that's over 20 years old.
The trip
I only had 10 days, so I wanted to see as much as I could in that time. A friend from Germany joined me and we started our trip by meeting in Casablanca. We spent 3 days in Casablanca, which in hindsight was one day too much. it did allow us to take the train into Rabat for a day, which is a great walled seaside town and the Capital of Morocco. We experienced our first Medina in Casablanca and we got to see the great seaside Mosque. Unfortunately, the Mosque was closed but it was beautiful nonetheless. Our third stop was Fez, which is about 4 hours from Casablanca.
Fez, followed by Marrakesh was my favourite place. The Riad we stayed at, Riad Rcif is arguably the best Riad in all of Fez. It's a family run business and conveniently located near Place Rcif and is a fully restored Moroccan mansion. Finally, we took the 8 hour train journey to Marrakesh before heading back to Casablanca to fly home again. It was one of the best backpacking trips I've done in years and it reminded me so much of how I have missed it.
Morocco on film
Below you can see a selection of the images I shot on the film that I took with me. It's interesting to see how the Kodak film records the colours compared to how the Fujifilm records them. More saturation and contrast with the Fuji, which I love, but I also love the pastels of the Kodak. Kodak Portra and Fuji Provia both boast very fine grain but the Provia is a slide film. Slide film needs to be exposed with much more accuracy than negative film. Negative film has a much wider exposure latitude, which allows forgiveness when under or over-exposing frames.
What do you prefer?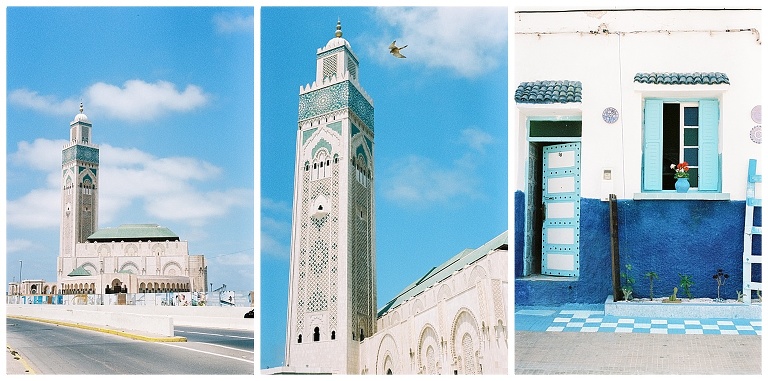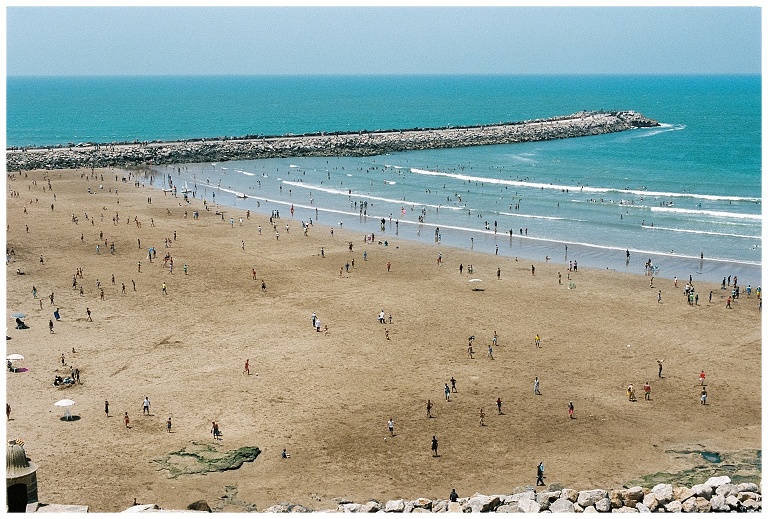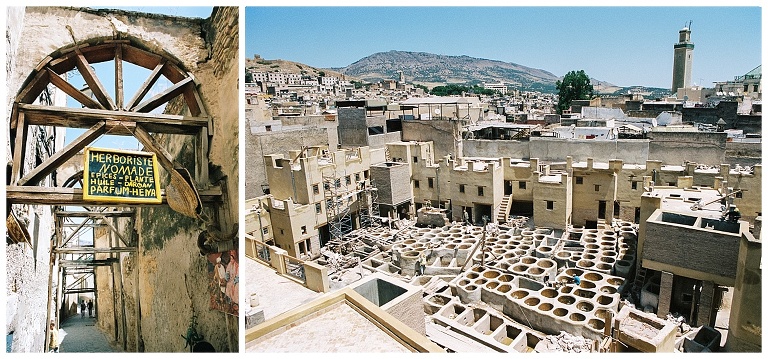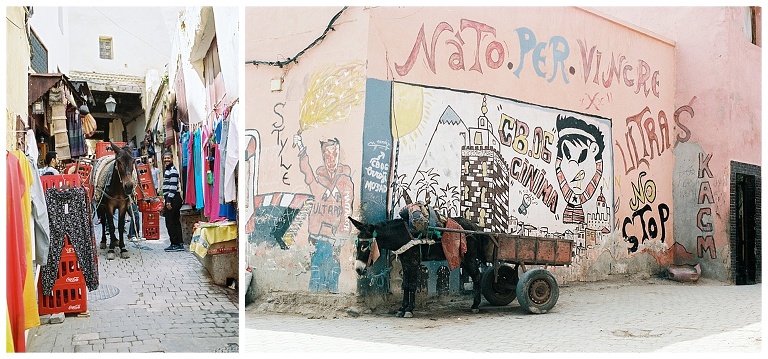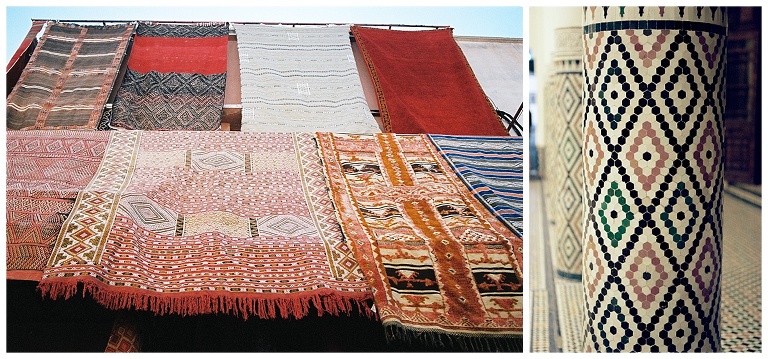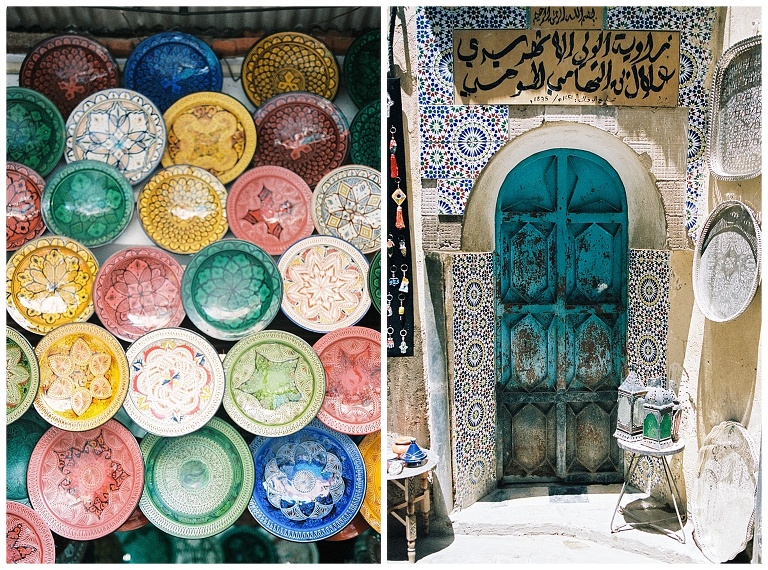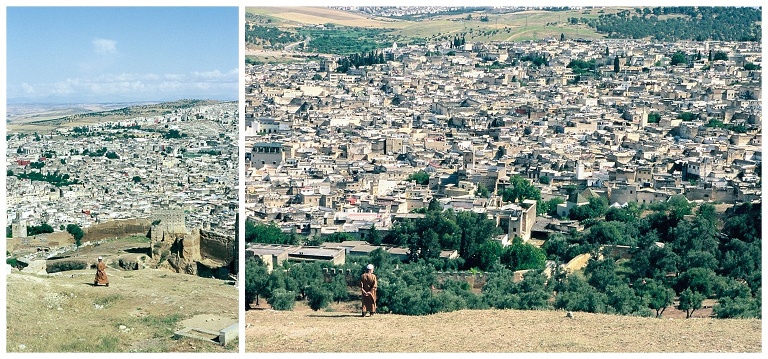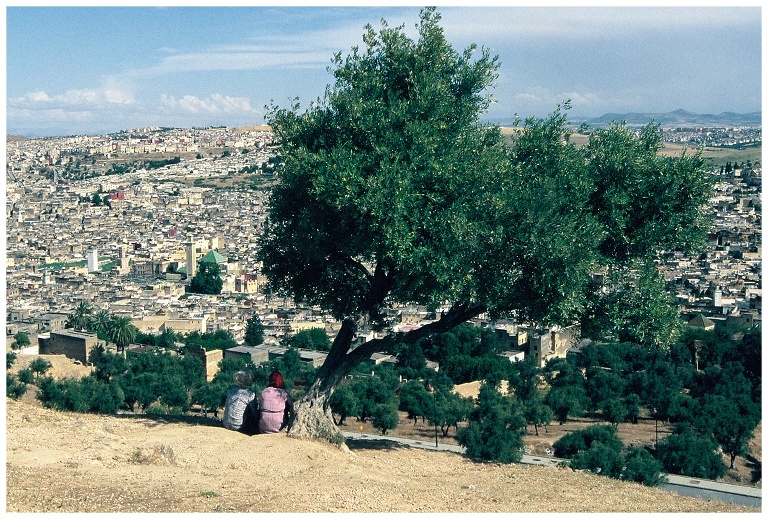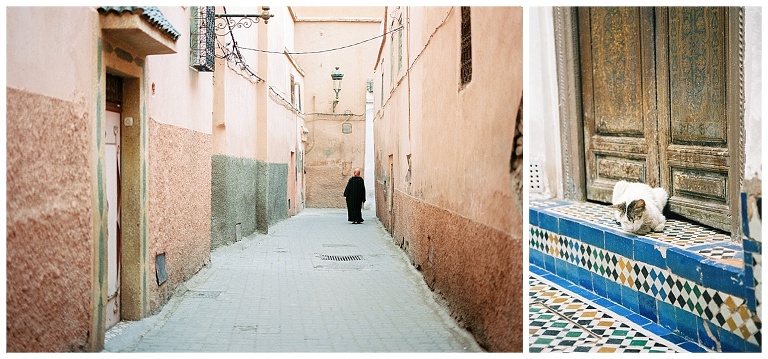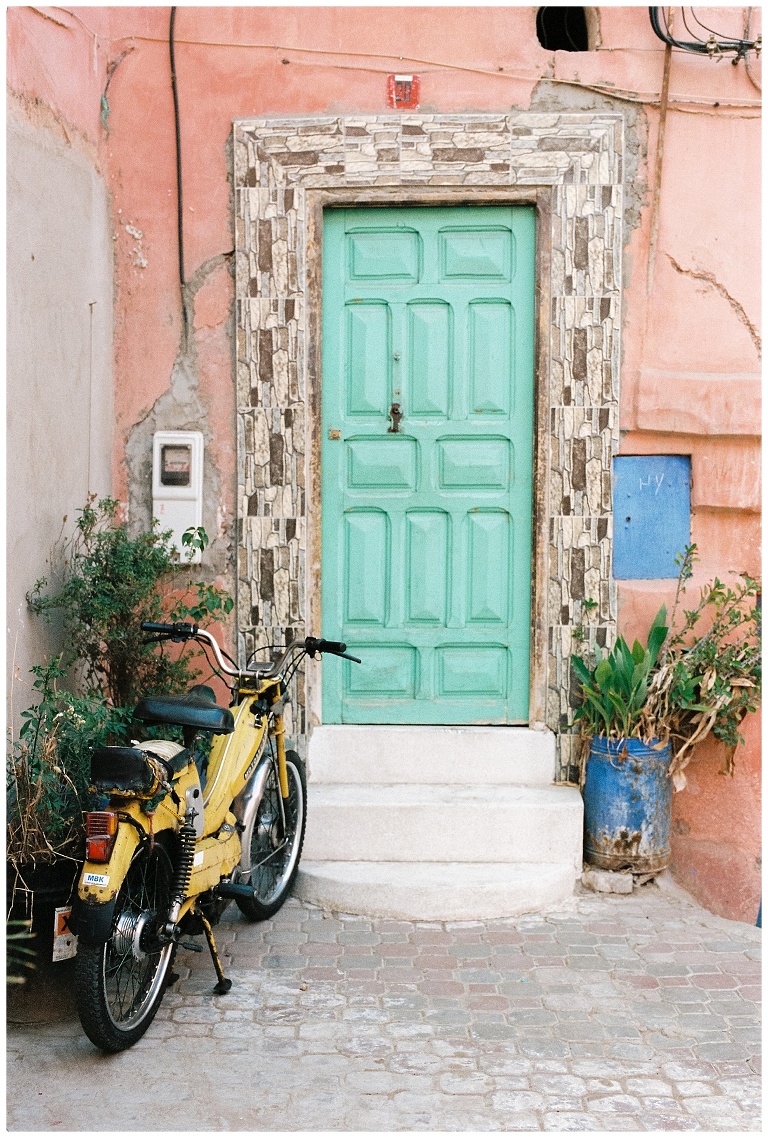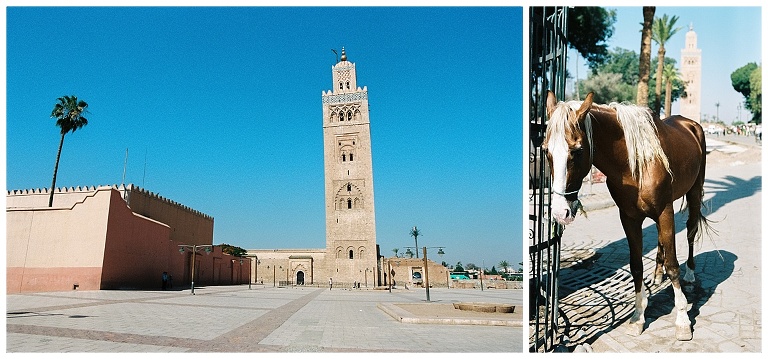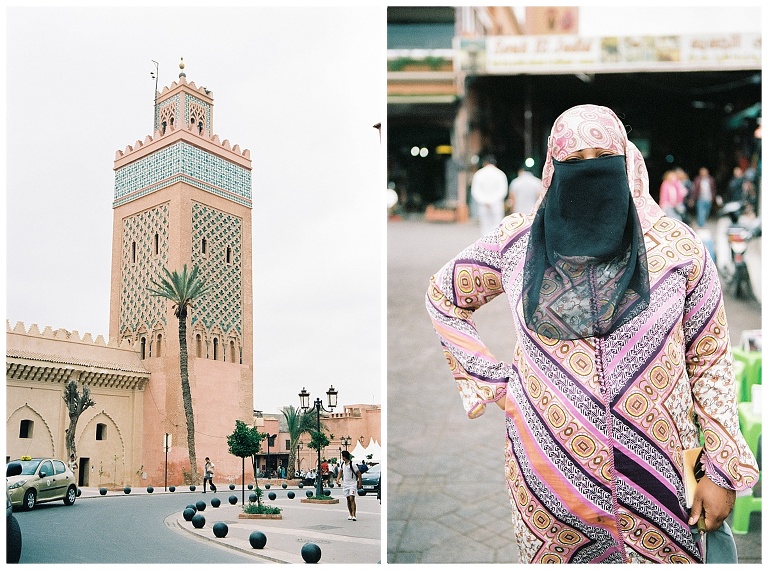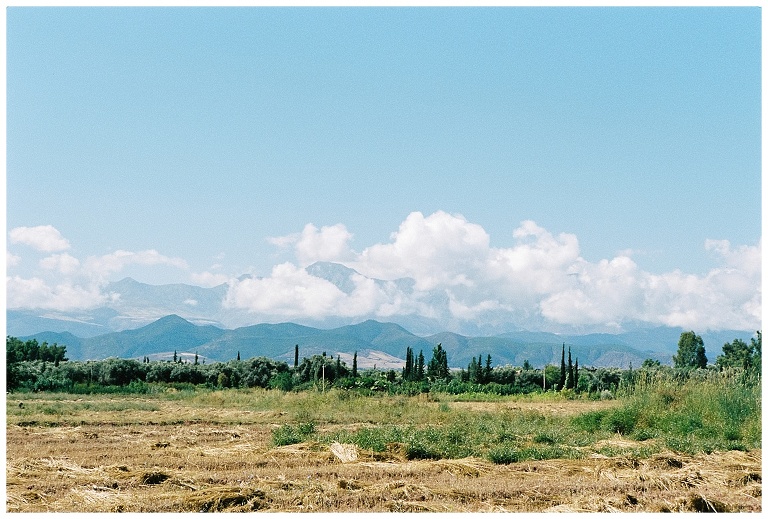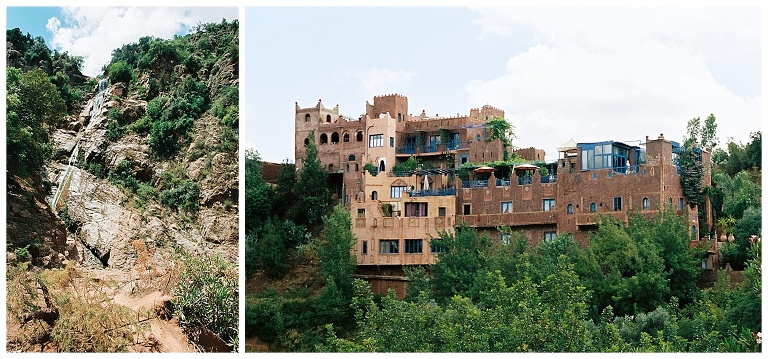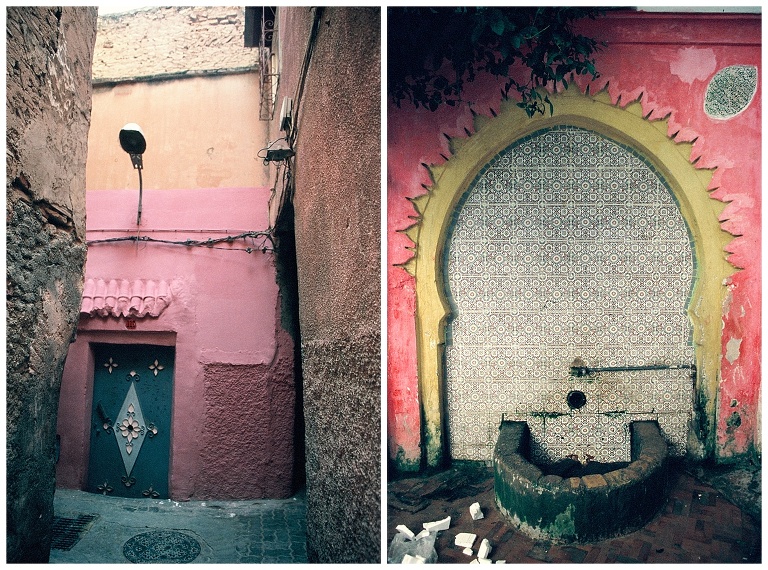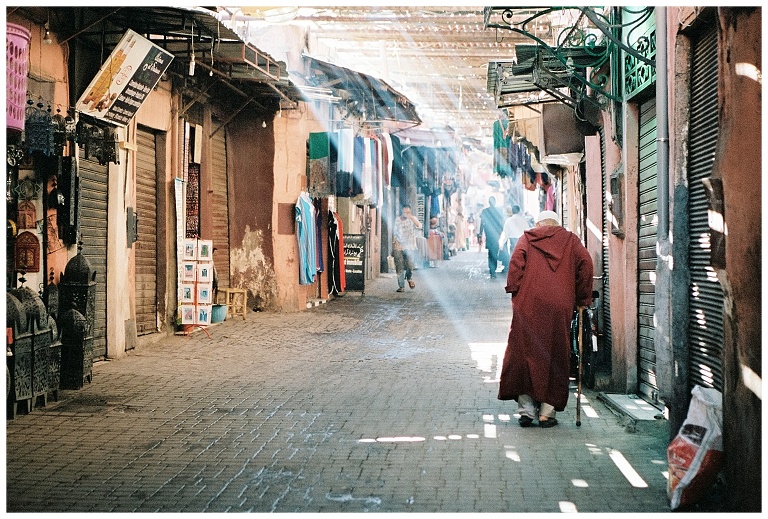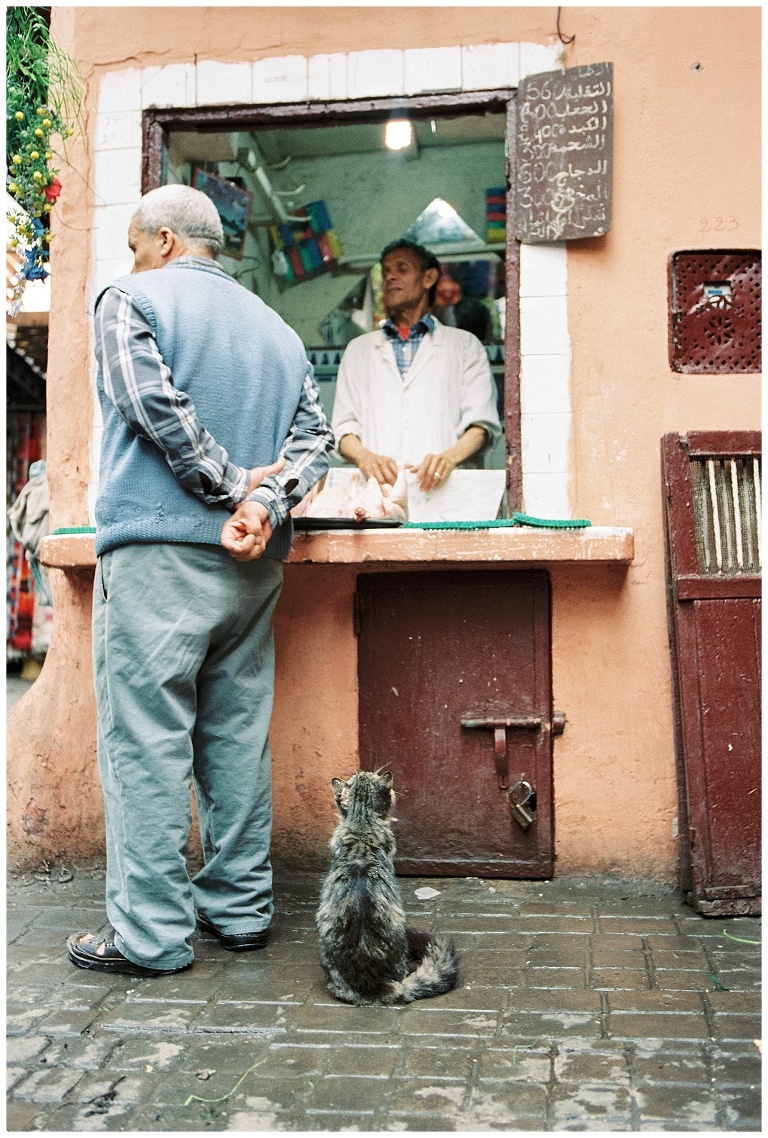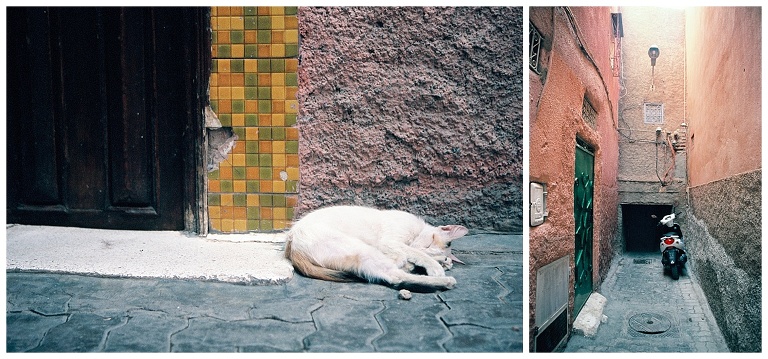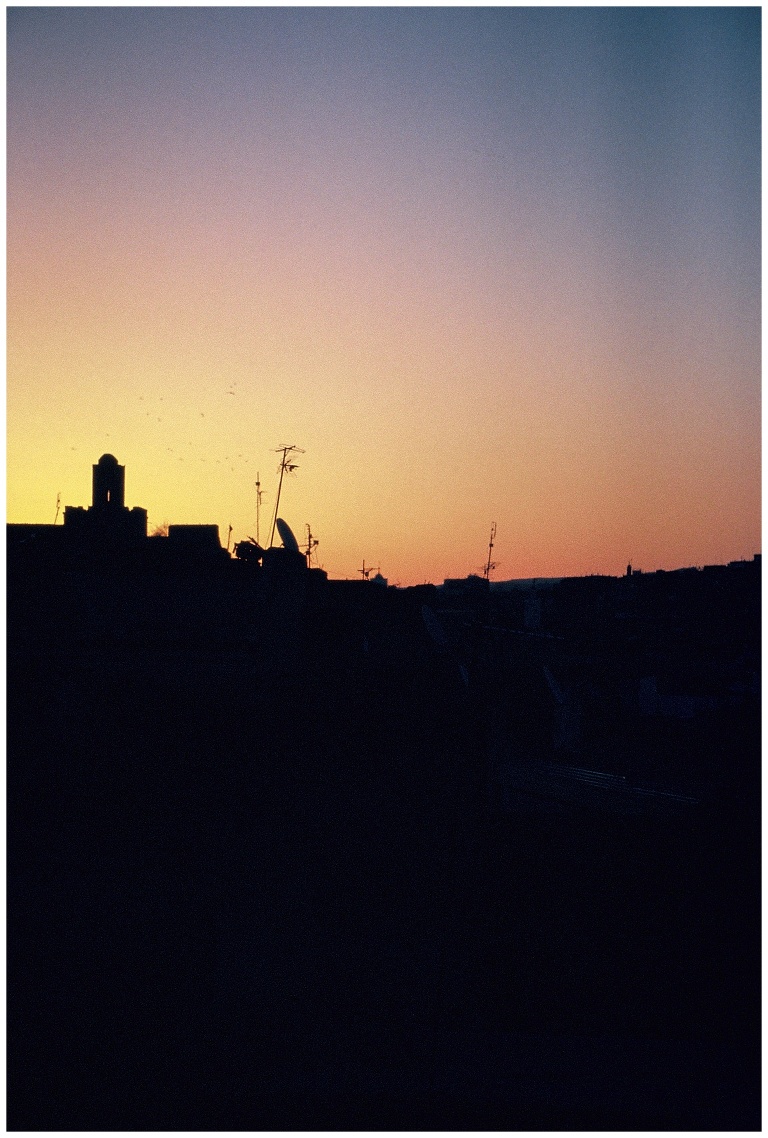 Practical Information
If you are considering a trip to Morocco and would like to know more about shooting and travelling with film, please contact me on hello(@)cjeklund.com. You can also say hello directly through the Contact section of this site, located in the top right corner of the main menu.
The Kingdom of Morocco is located in North-western Africa and boasts a mediterranean climate. You can learn more about visiting Morocco by visiting this link and also by clicking this link.