Beach Maternity Photos on Film with Fuji 400H
Capturing the magic of beach maternity photos on film is truly a lovely experience. We headed to the beach in the early hours of the morning to avoid the crowds.
Before S and M moved on to the next country we organised a morning to photograph some beach maternity photos on film. The daybreak was warm and the pastel tones of the morning perfectly complimented the low key lighting the hour brought. This made it the perfect setting to use Fujifilm 400H Pro 35mm negative film.
Documenting the bump
Choosing to document such an important phase of your life makes for a lovely keepsake. It can be difficult to remember the way your little one made you look and felt as he grew. Having some beautiful photos to look back on can be a lovely way to re-live the emotions you felt whilst pregnant. Even the chosen location can provide a wonderful reminder of how life was at the time. S & M chose the beach because they were moving inland and wanted to capture the mood of the ocean before leaving.
Have a look at the images below to see the beautiful portraits S & M created with me. Their clean fashion sense perfectly complimented the colour palette of the morning sky and their smiles added the warmth.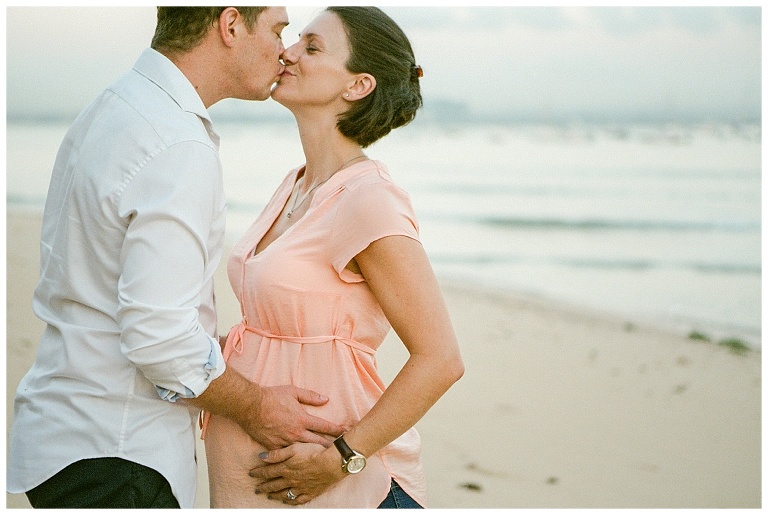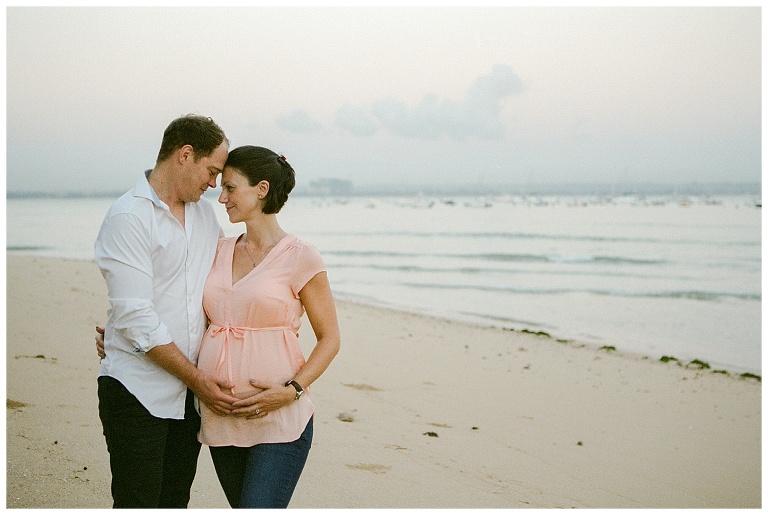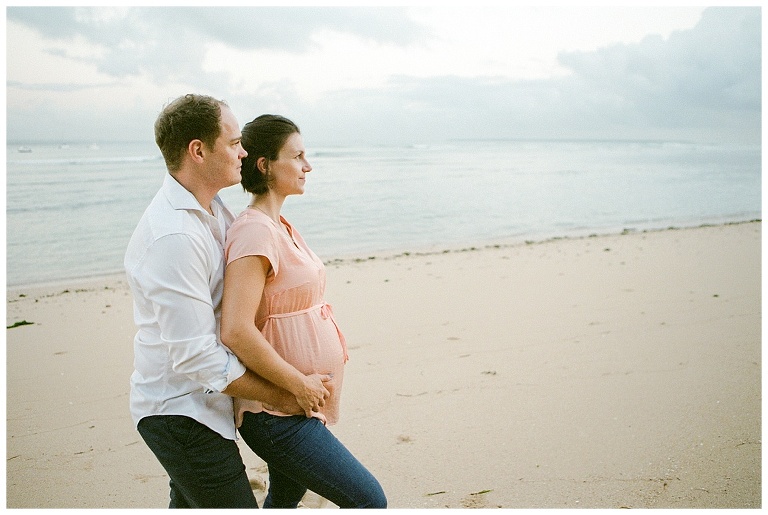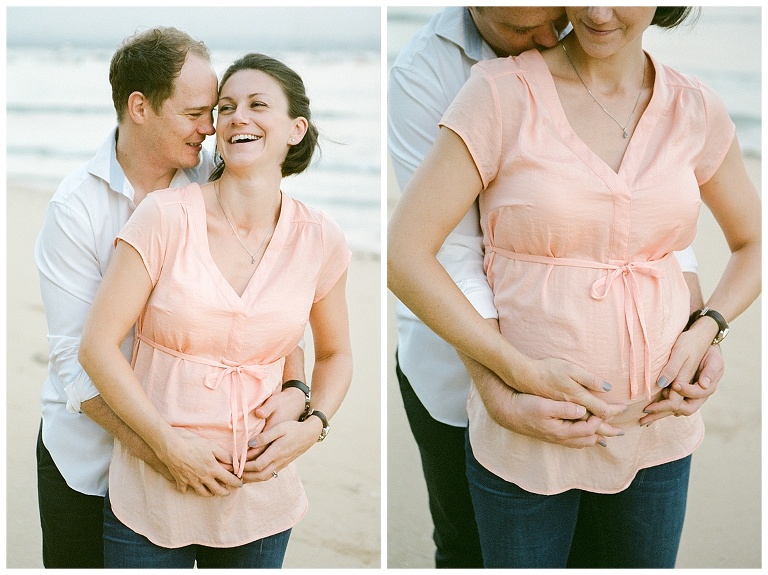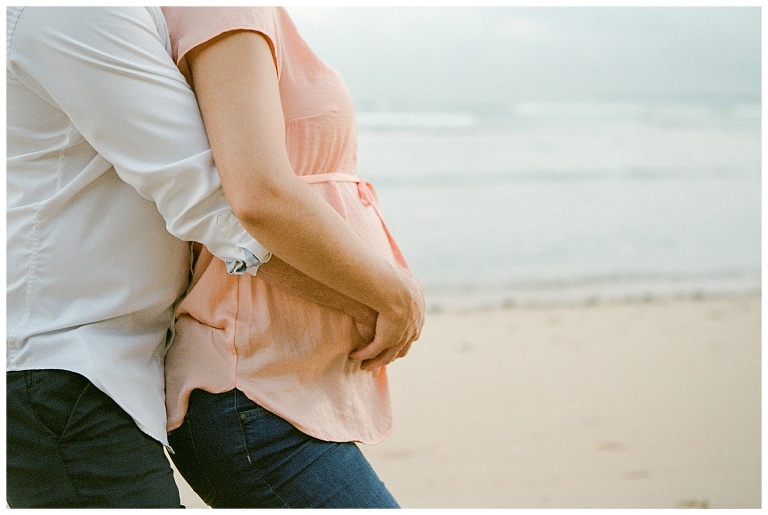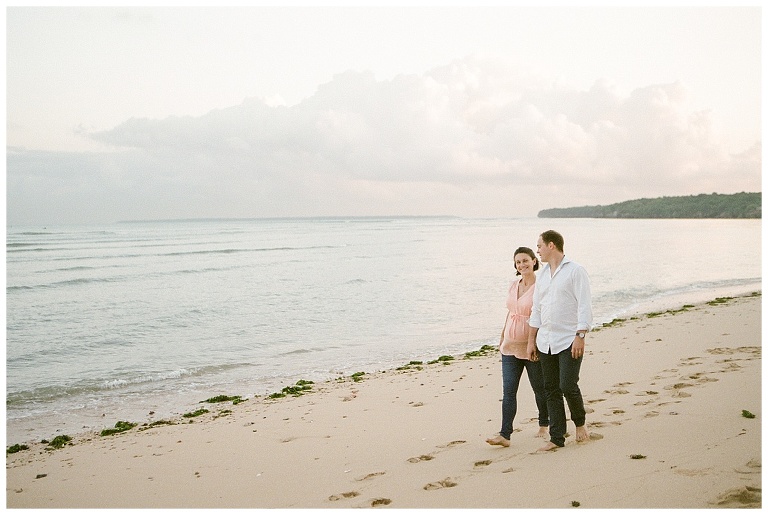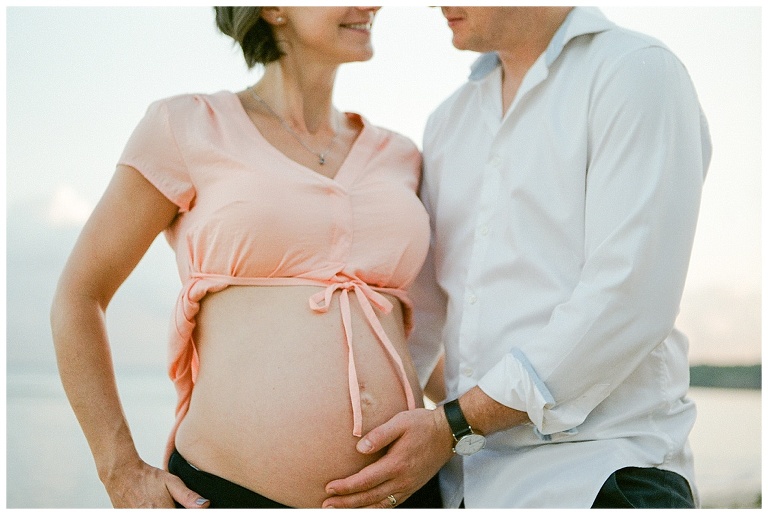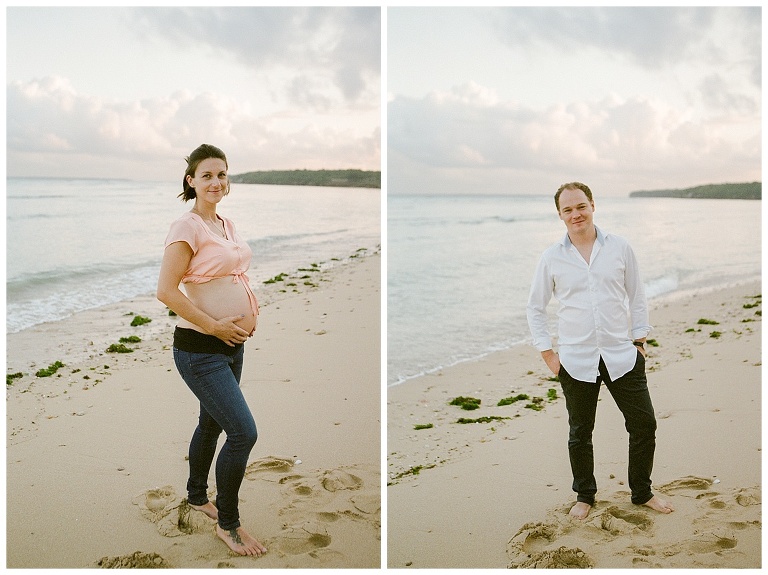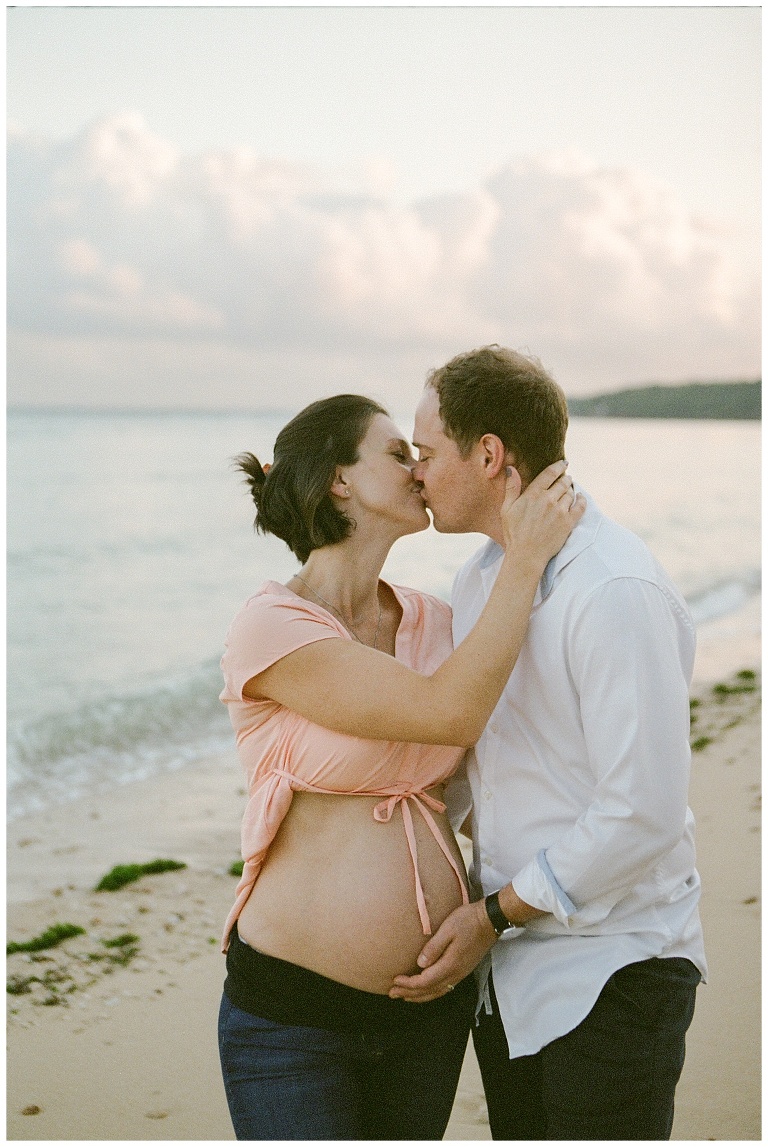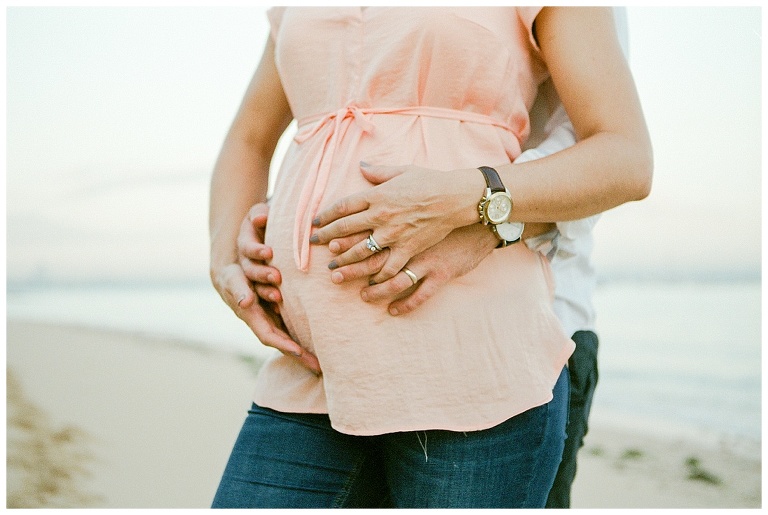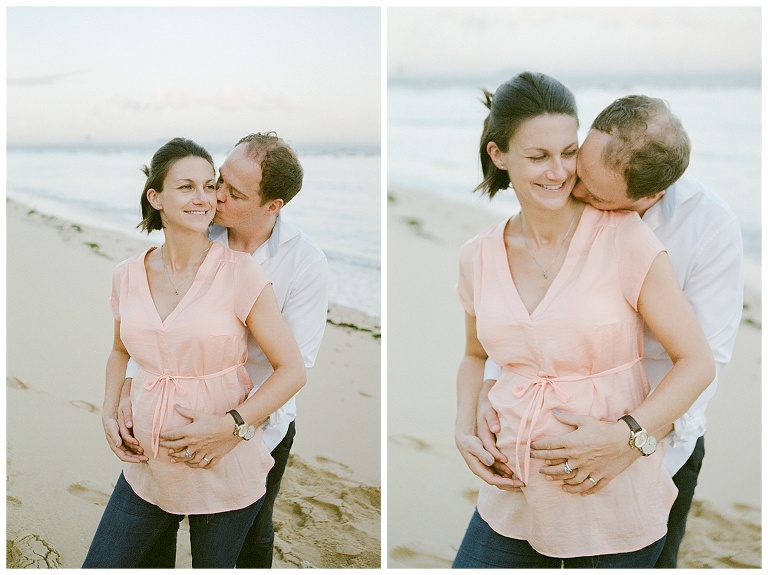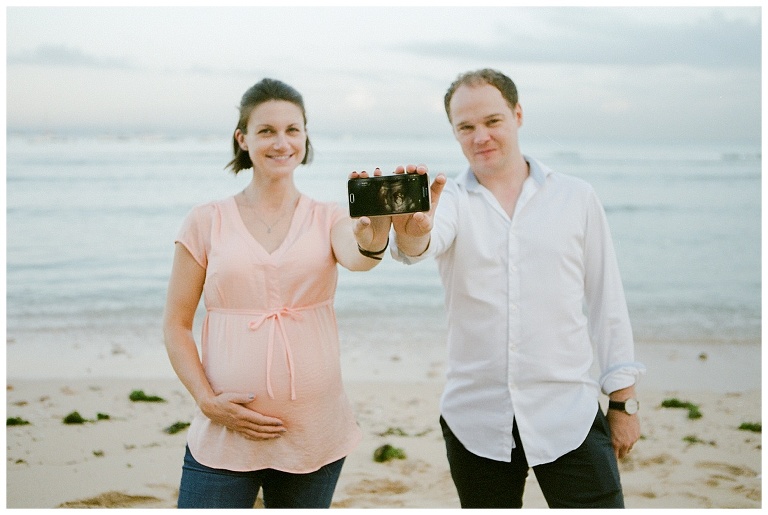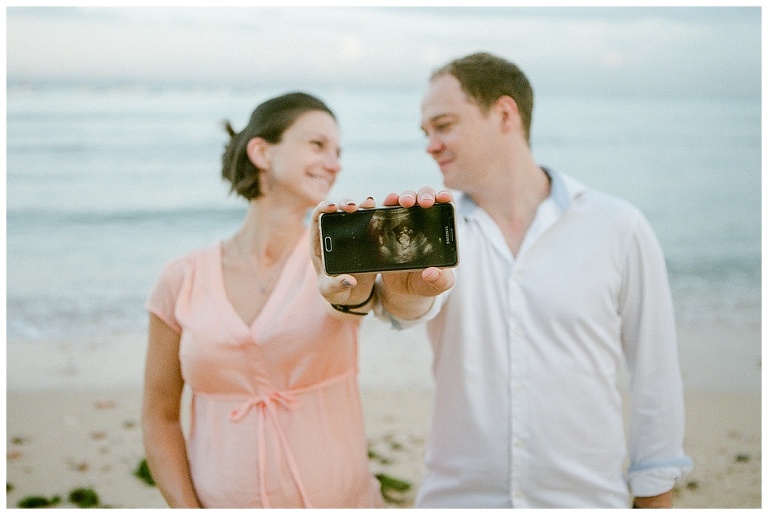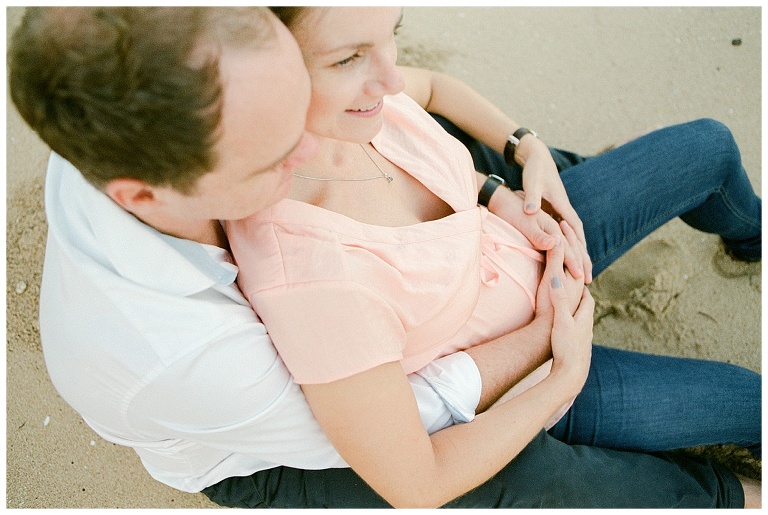 Practical Information
If you are considering a maternity photography session and would like to know more, please contact me on hello(@)cjeklund.com or directly through the Contact section of this site, located in the top right corner of the main menu.
To see a maternity photography session photographed with Fuji 400H pro and  higher key lighting, visit this link.