Fabi & Steve's Rwandan Wedding Photographs
A COLOURFUL WEDDING IN RWANDA: FULL OF MUSIC, LOVE AND LAUGHTER IN KIGALI
It's like something from a movie or an epic romance novel. Fabiola and Steve met on an idyllic beach situated on an island off the main coast of Tanzania and it was an instant connection. A girl from Rwanda and a boy from England. A friendship struck and love was fated. Fast forward a few years and these two crazy in love cats are having their very own wedding in Rwanda.
From the moment I arrived in Rwanda, I fell in love with it. It's like nowhere else in Africa and the people are warm and inviting with big, unassuming personalities. So, it's no surprise that a wedding in Rwanda is the same way. Many friends and family travel from all over just to attend. Traditionally, a cow is given as a dowry to the Bride's Father and the marriage is sealed by drinking the cow's milk, which is passed around to all family members to solidify the agreement.
The Preparations
But first, the girls gather in one room to get ready and the boys gather in another. Meanwhile, outside, all the guests have arrived and are watching the Father of the Bride and the representative for the Father of the Groom battle it out to see if Steve is worthy of Fabi. The more witty the representative, the easier it is to make a good impression. Rwandans have the biggest smiles and they love a good laugh, so it's important to keep the crowd entertained. This can take hours so the girls can take their time making sure the Bride looks perfect.
The Bride's outfit and head piece are a true thing of beauty. They symbolise the cow's horns, which is also a symbol of wealth and fertility. There's something quite majestic that happens once Fabi is completely ready. She's transformed. She looks like a Queen. The Groom carries a herders crook, again to symbolise his wealth and show he's capable of providing. While Fabi waits for her cue to make her debut, Steve and his best man sit on their podium and watch the proceedings.
During the many verbal duke outs between the Fathers, there are dancers who perform traditional Rwanda cow dances and two warriors from the two tribes fight each other with swords. Inside, Fabi looks on with anticipation and finally, it's time. She makes her entrance with a collective gasp from the crowd and prepares to marry her man.
The Ceremony
It's an emotional affair, with Steve reading from a speech he had especially written in Kinyarwandan, which is quite impressive as pronunciation can be quite tricky, but Steve is finally deemed worthy to marry his Bride and the whole venue erupts with celebration. Fabiola's father is so full of happiness he cannot contain and dances like no one's watching.
I feel very honoured to have been a part of this amazing wedding in Rwanda and it really proves that love is a universal language. You can see it in Fabi and Steve's wedding portraits towards the end of the journal entry. Standing on a cliff overlooking the famous hills of Kigali and staring into each other's eyes as the sun goes down. That's love, baby!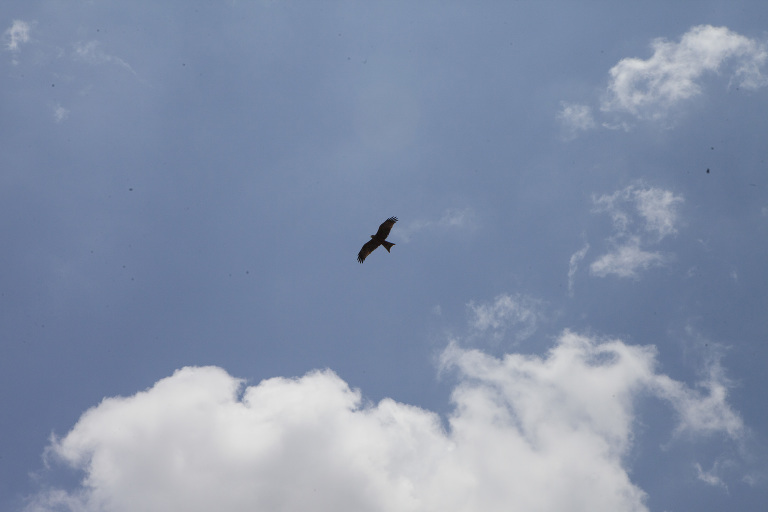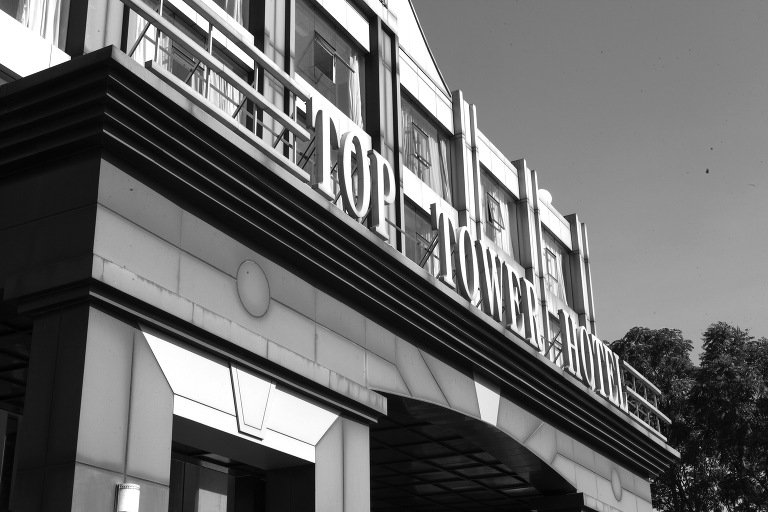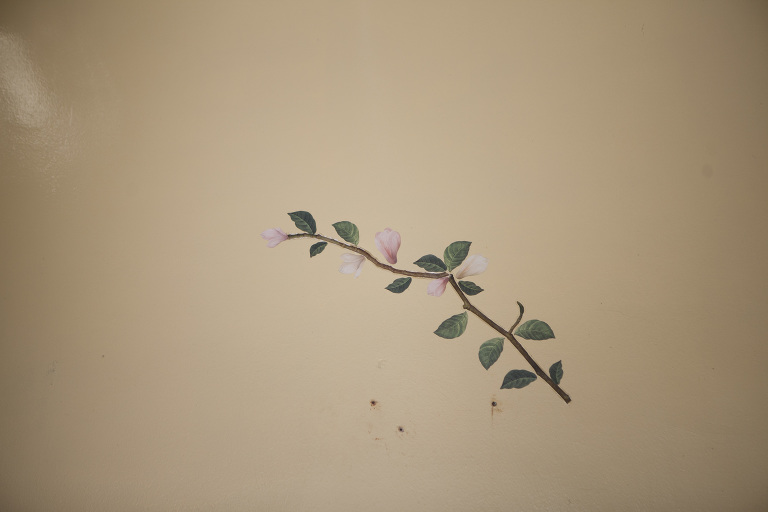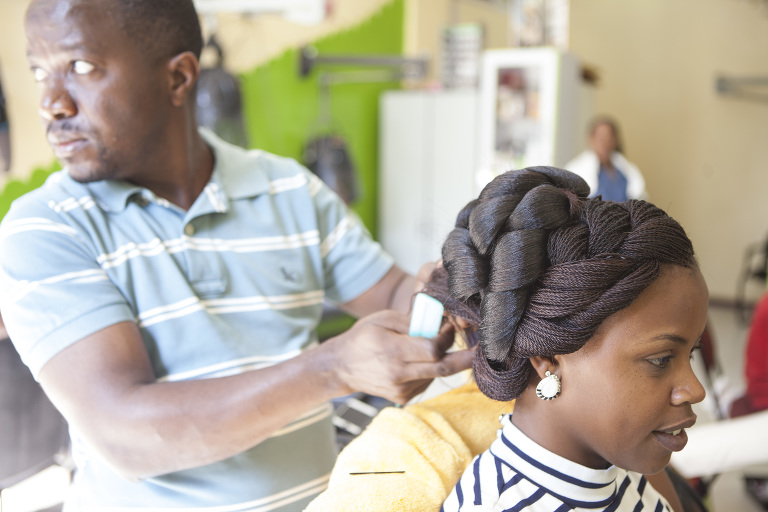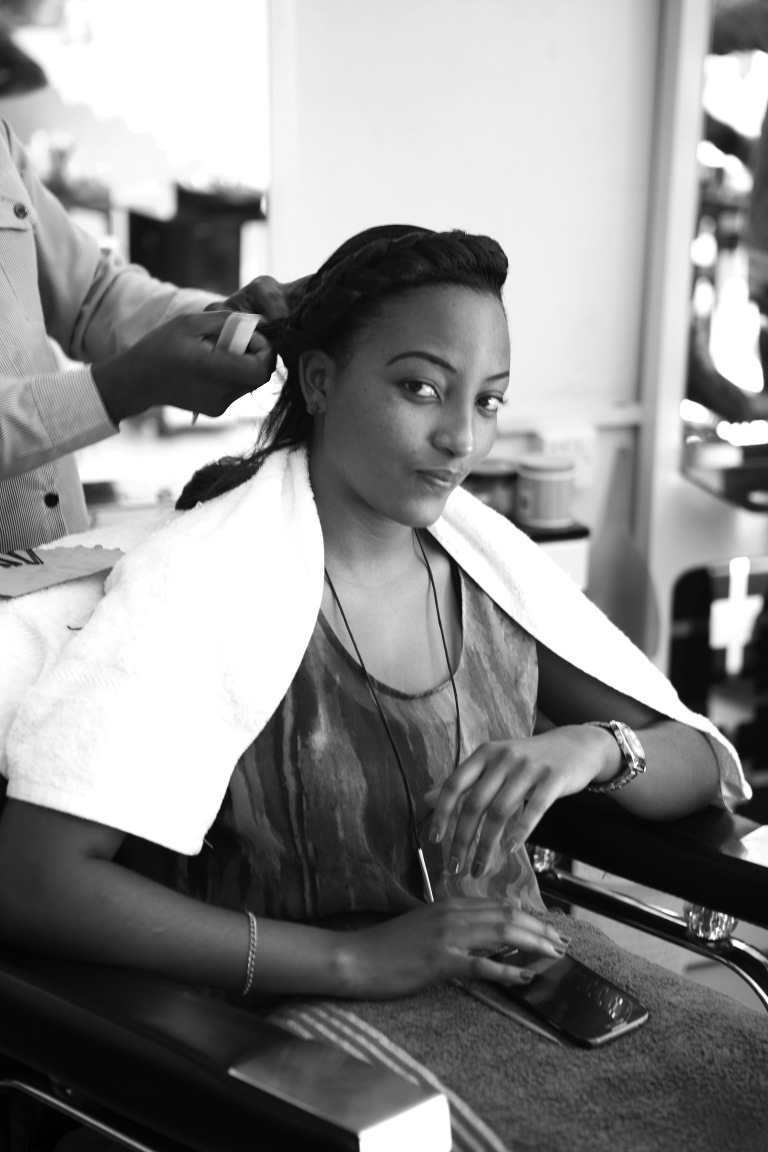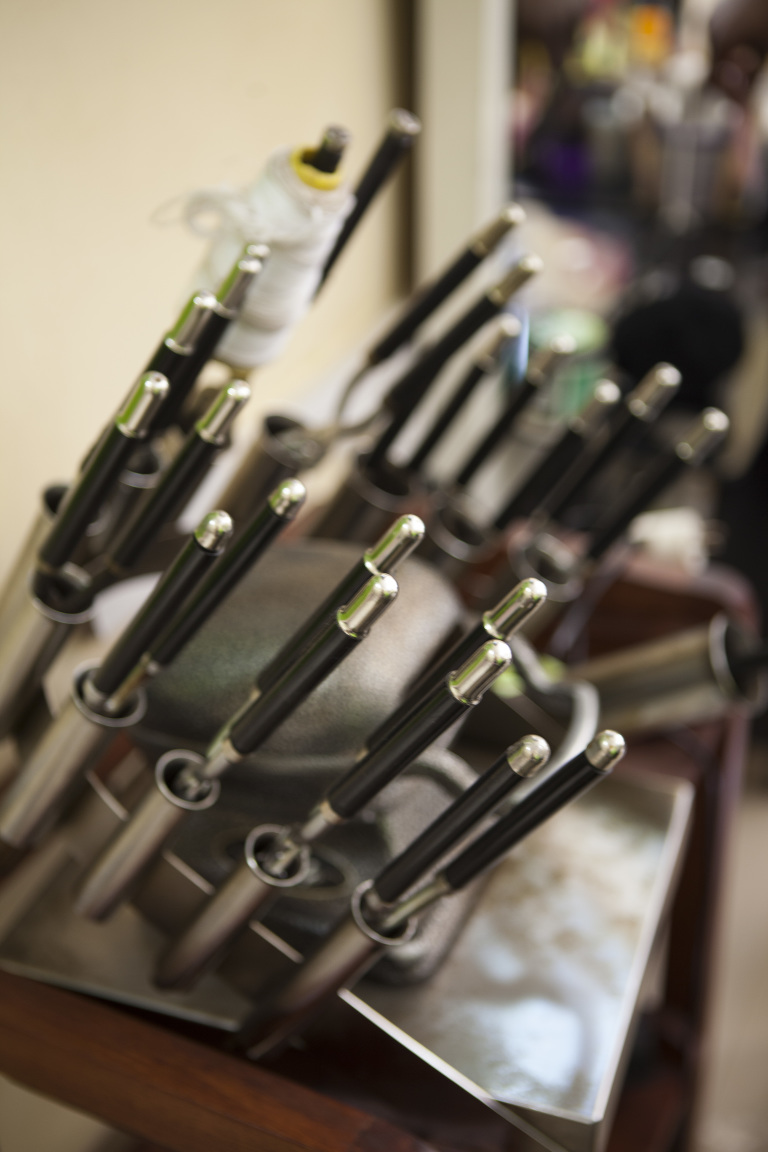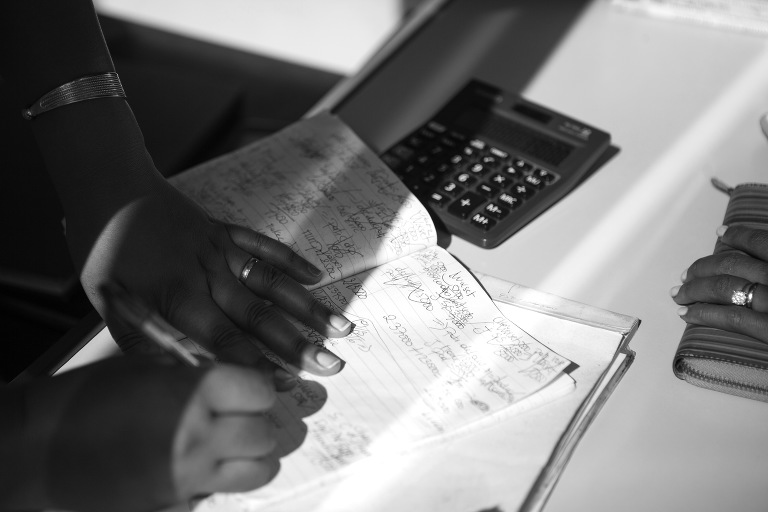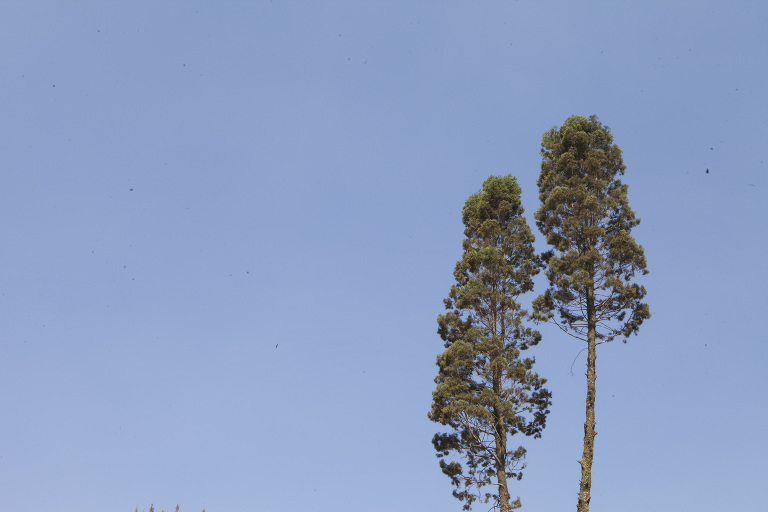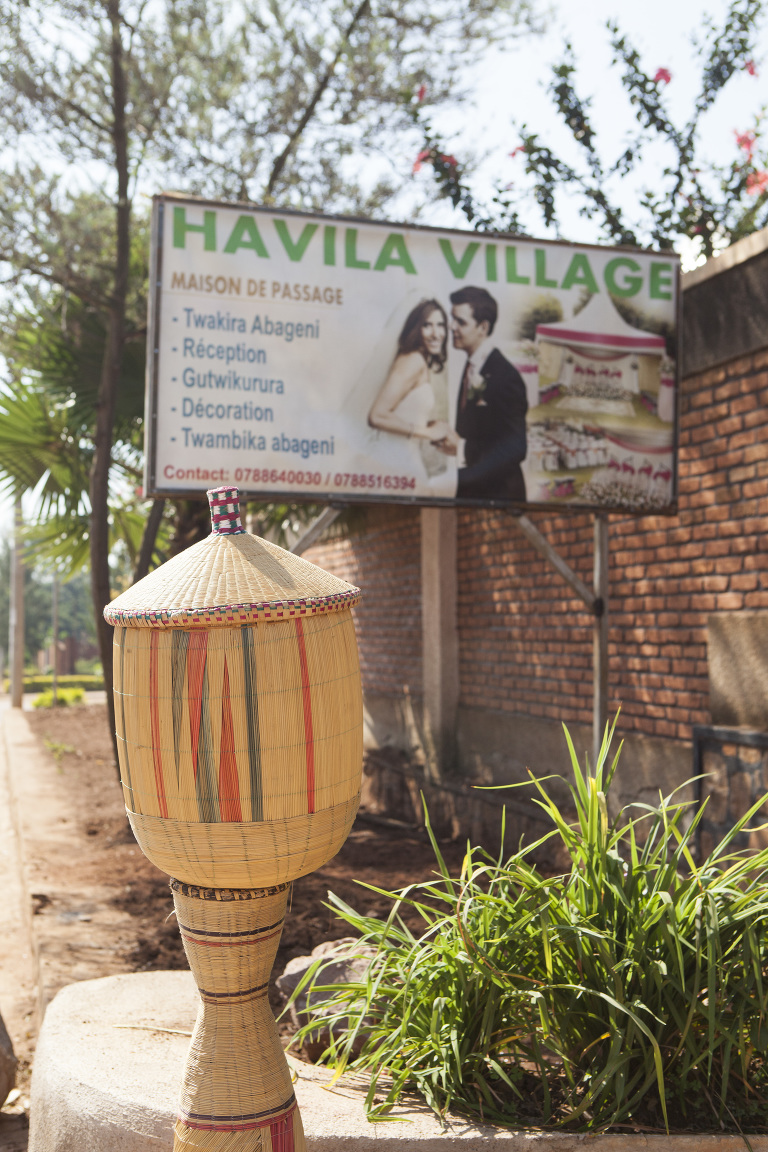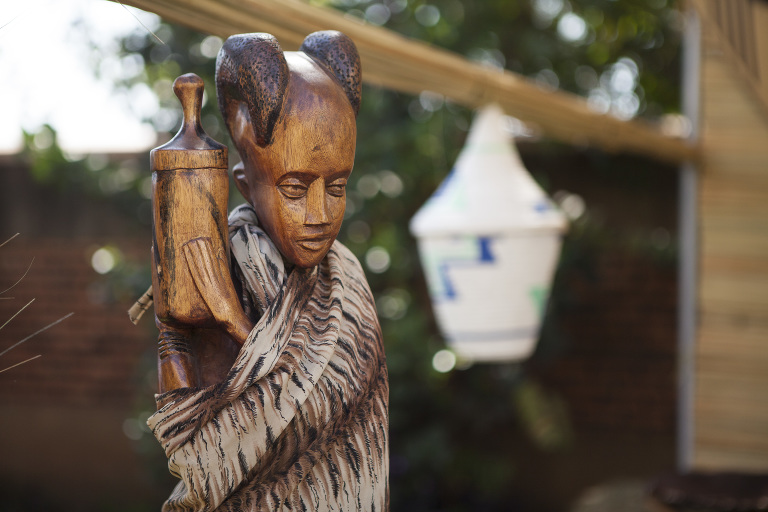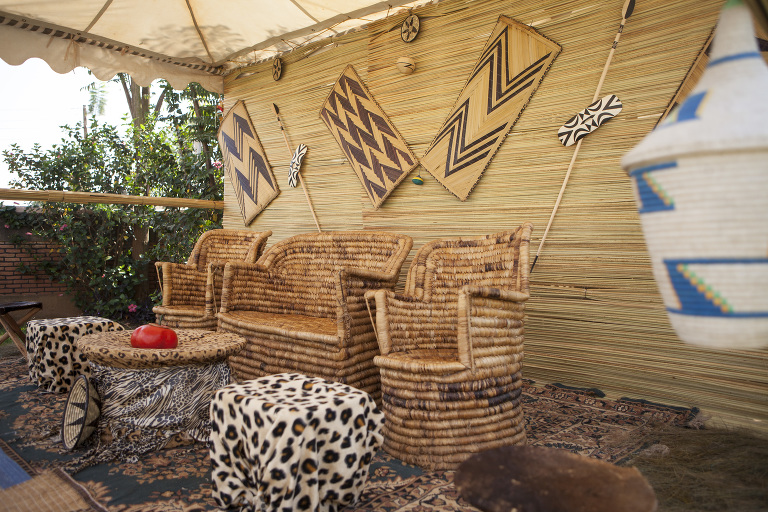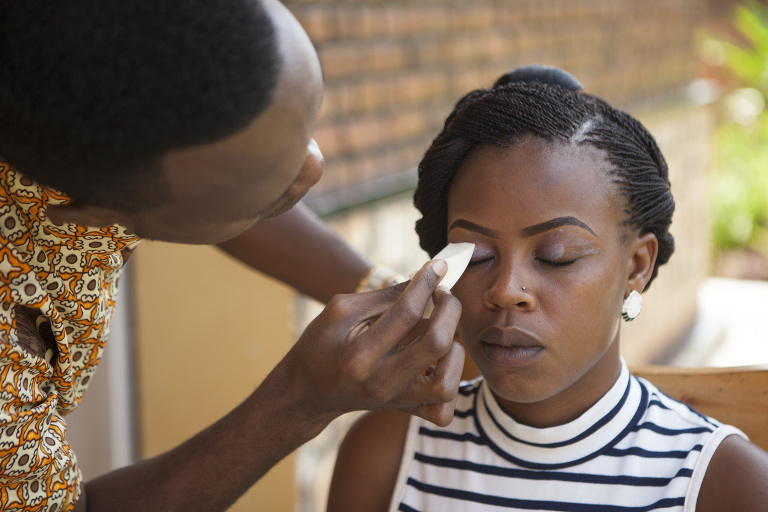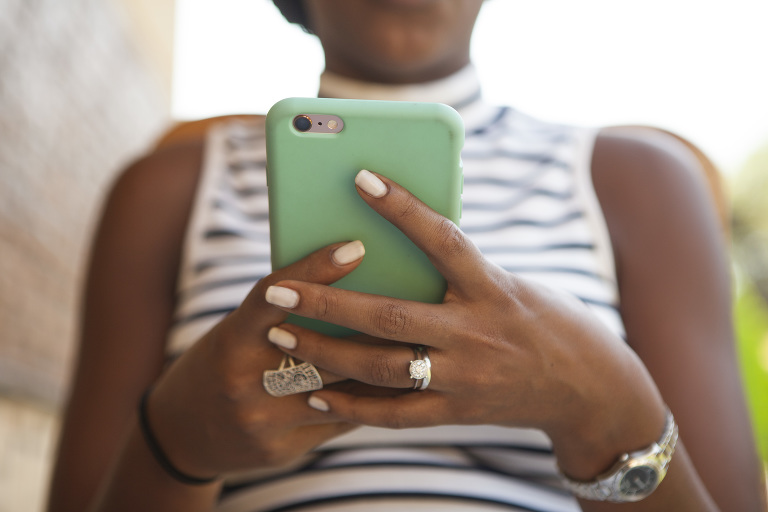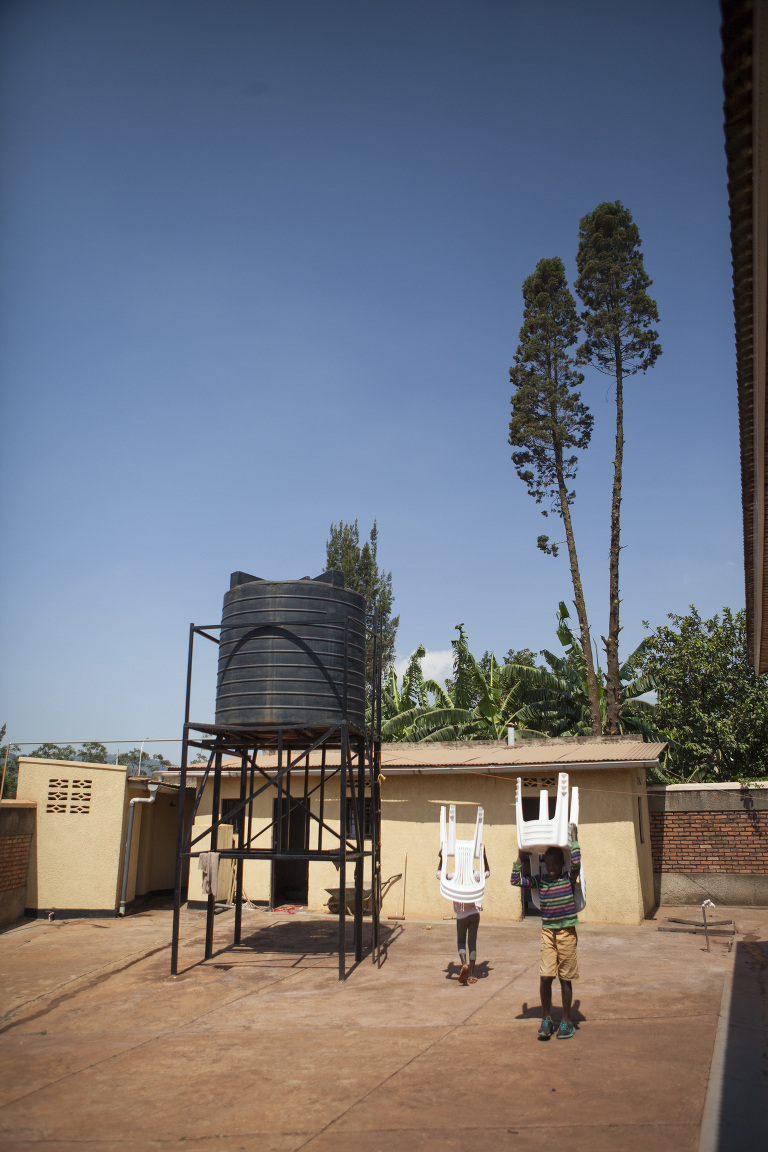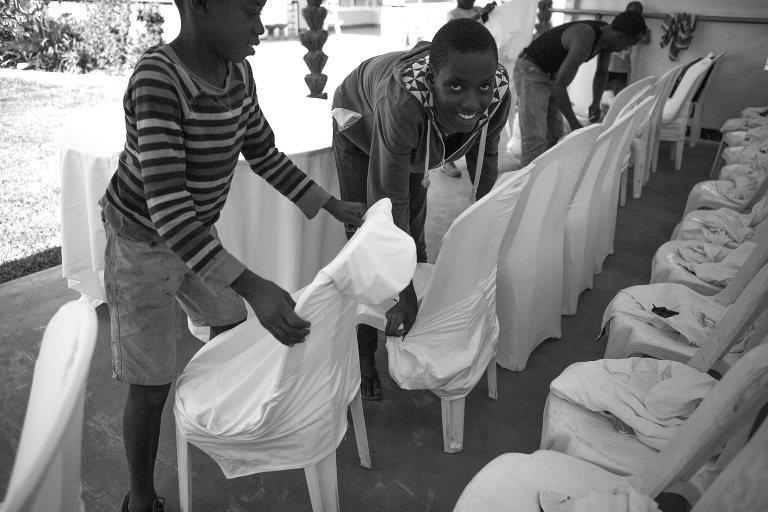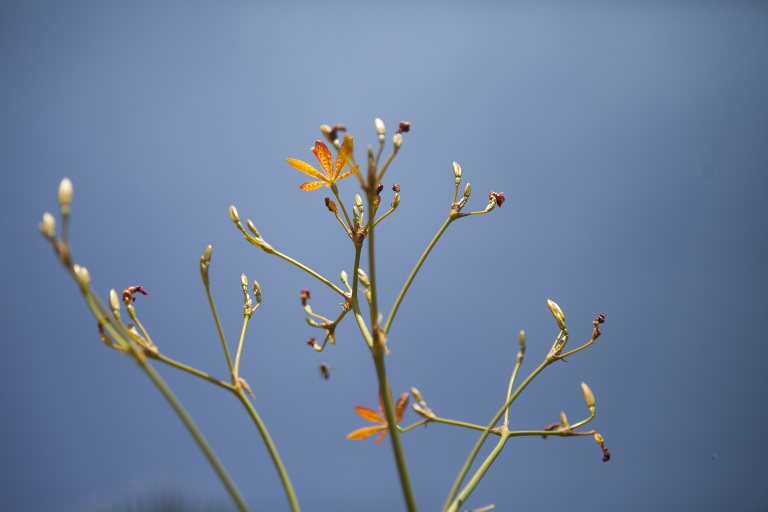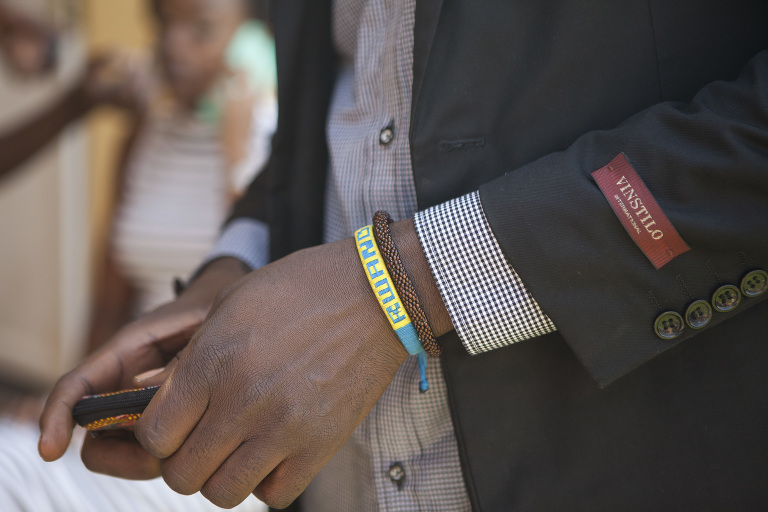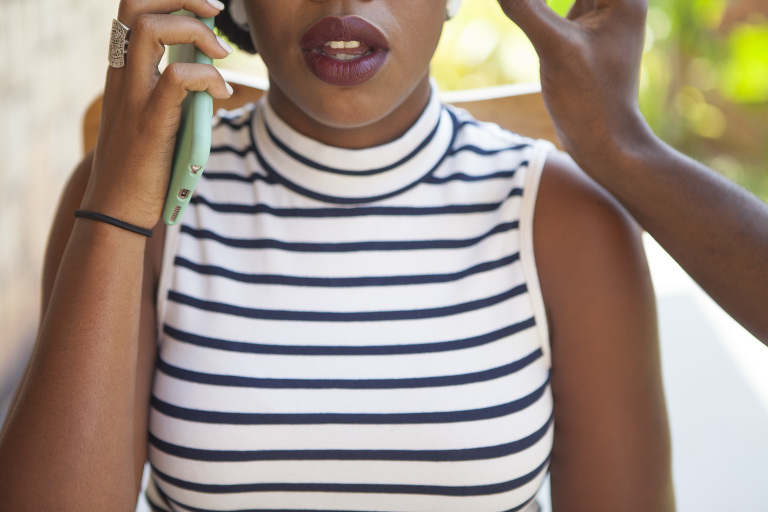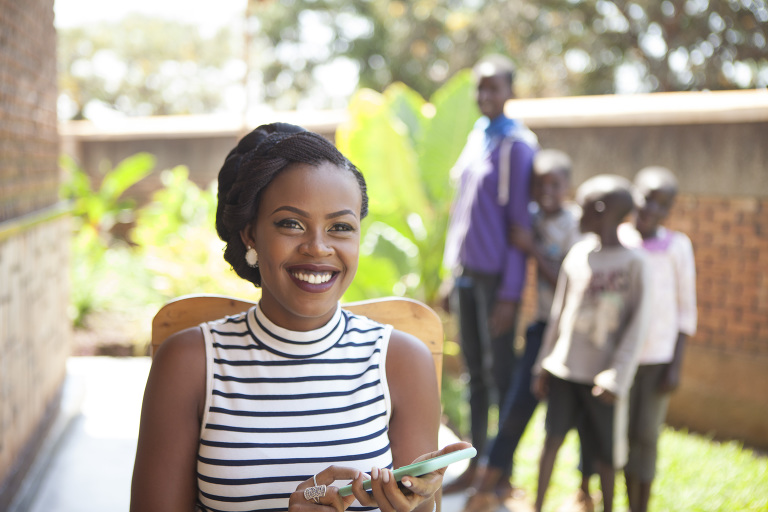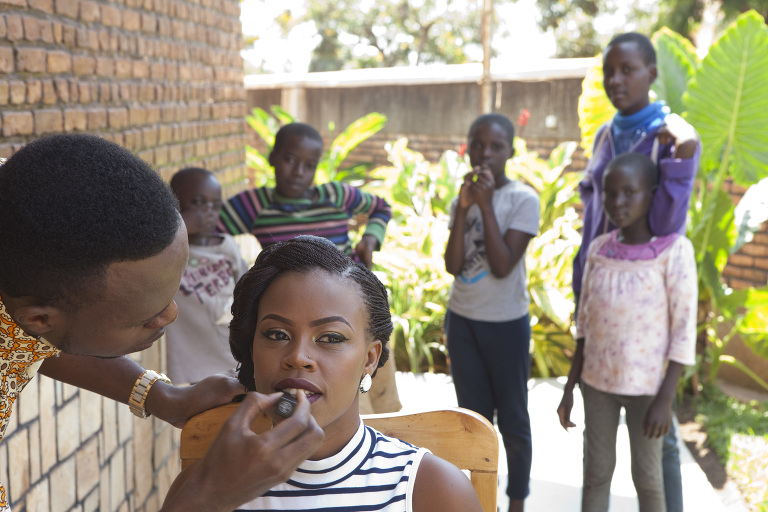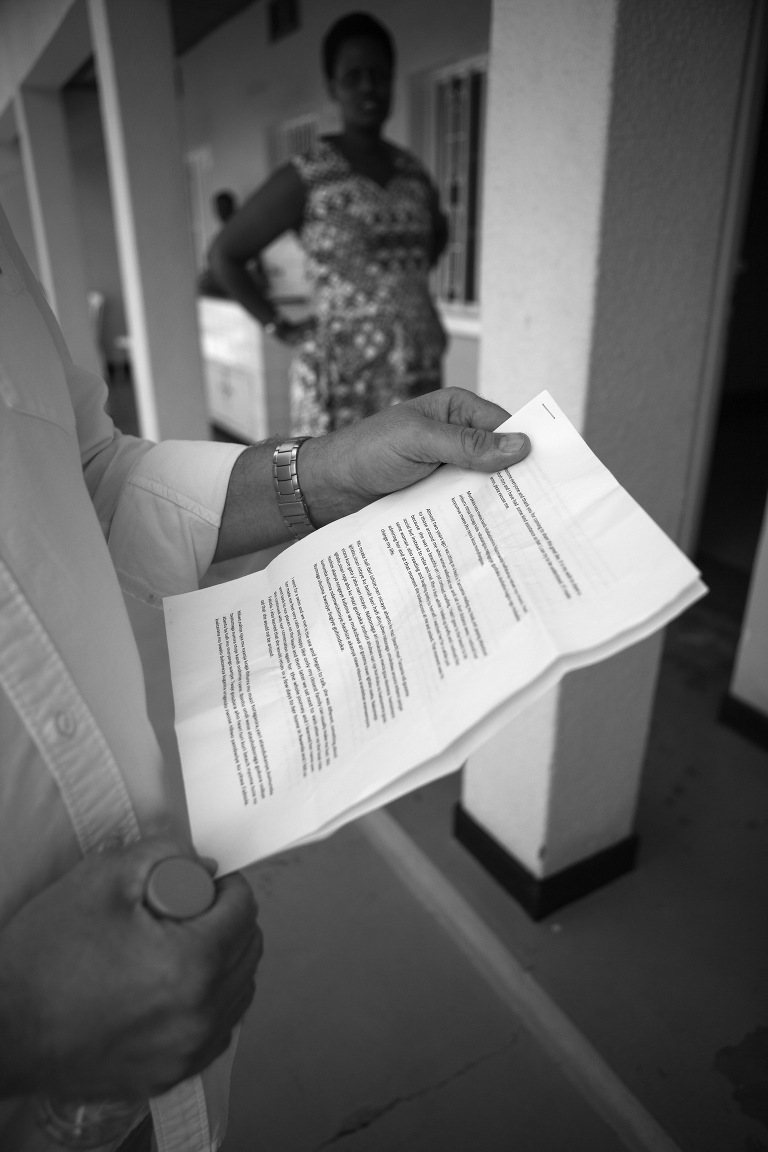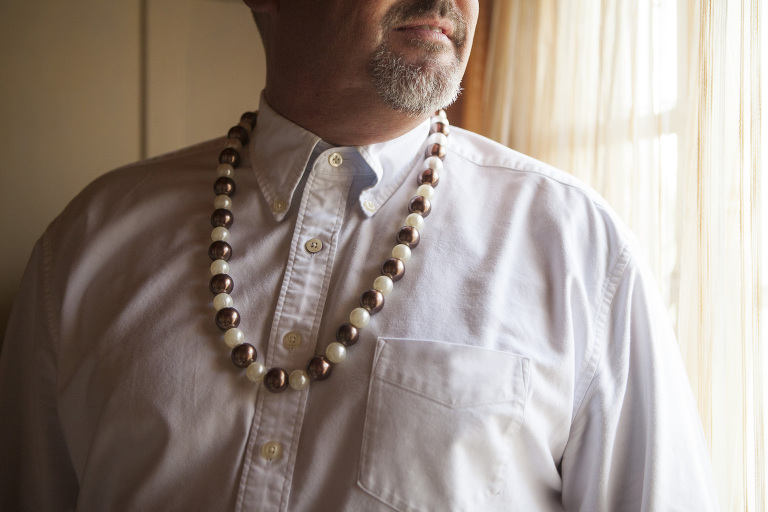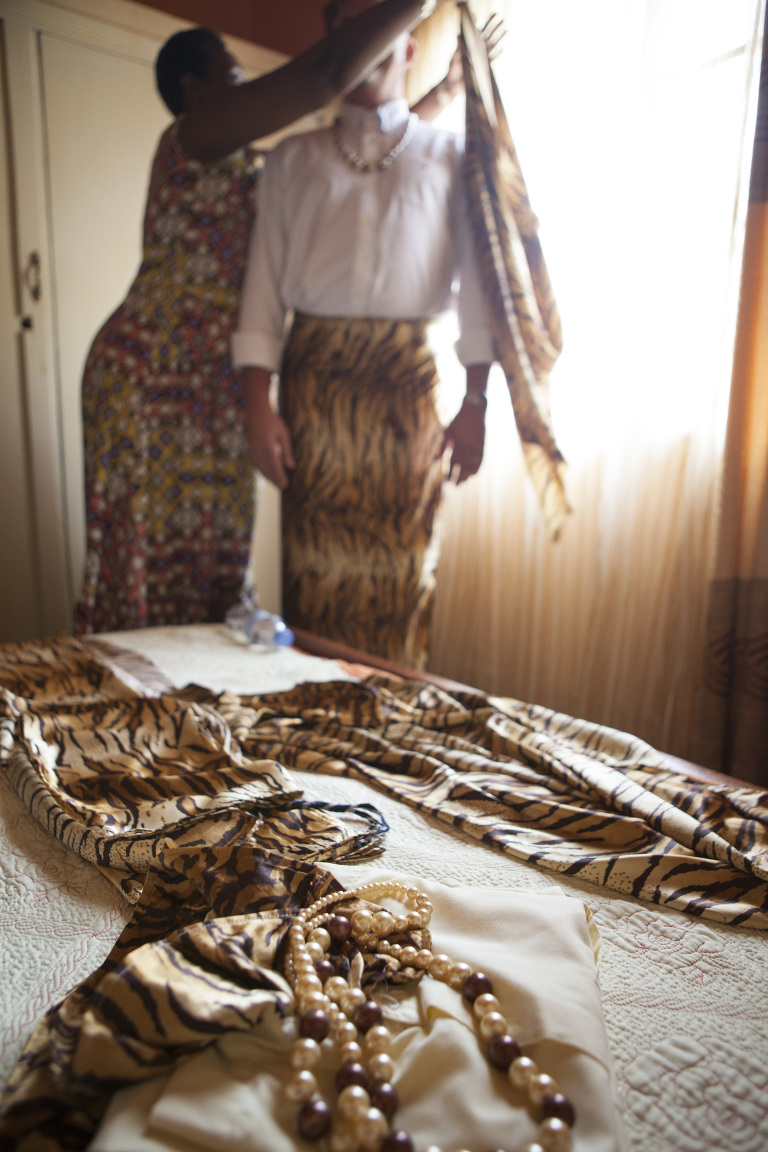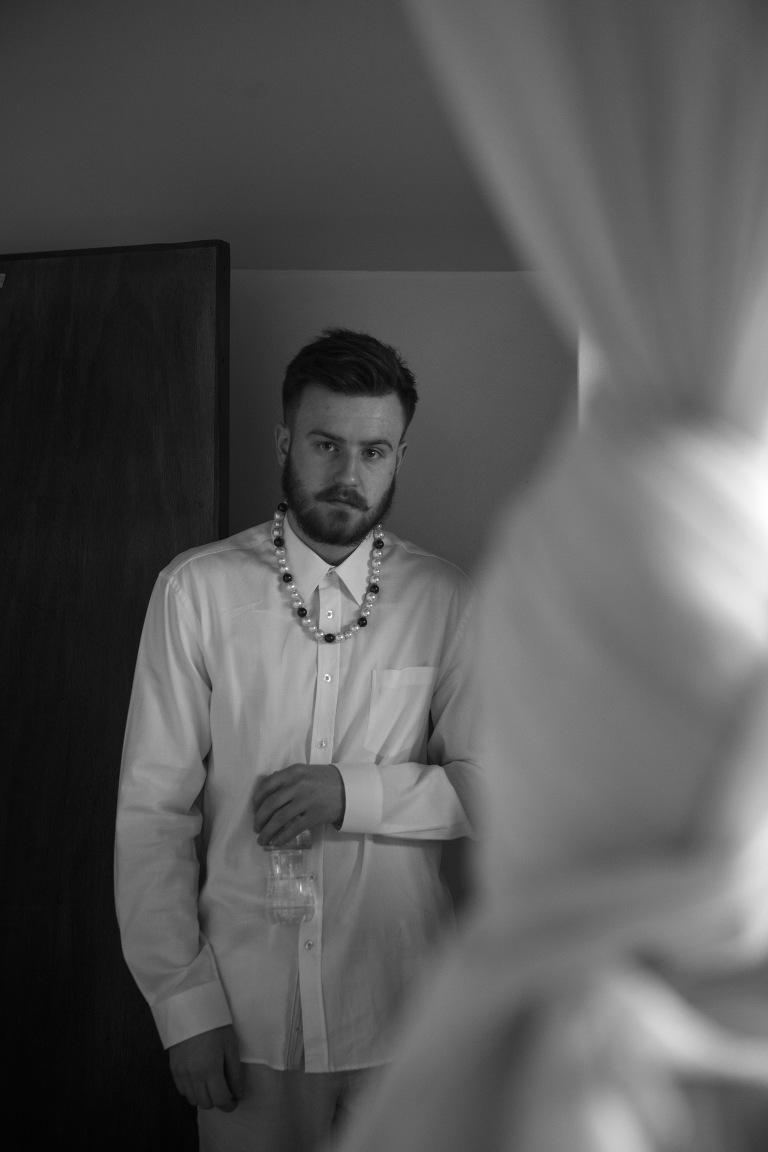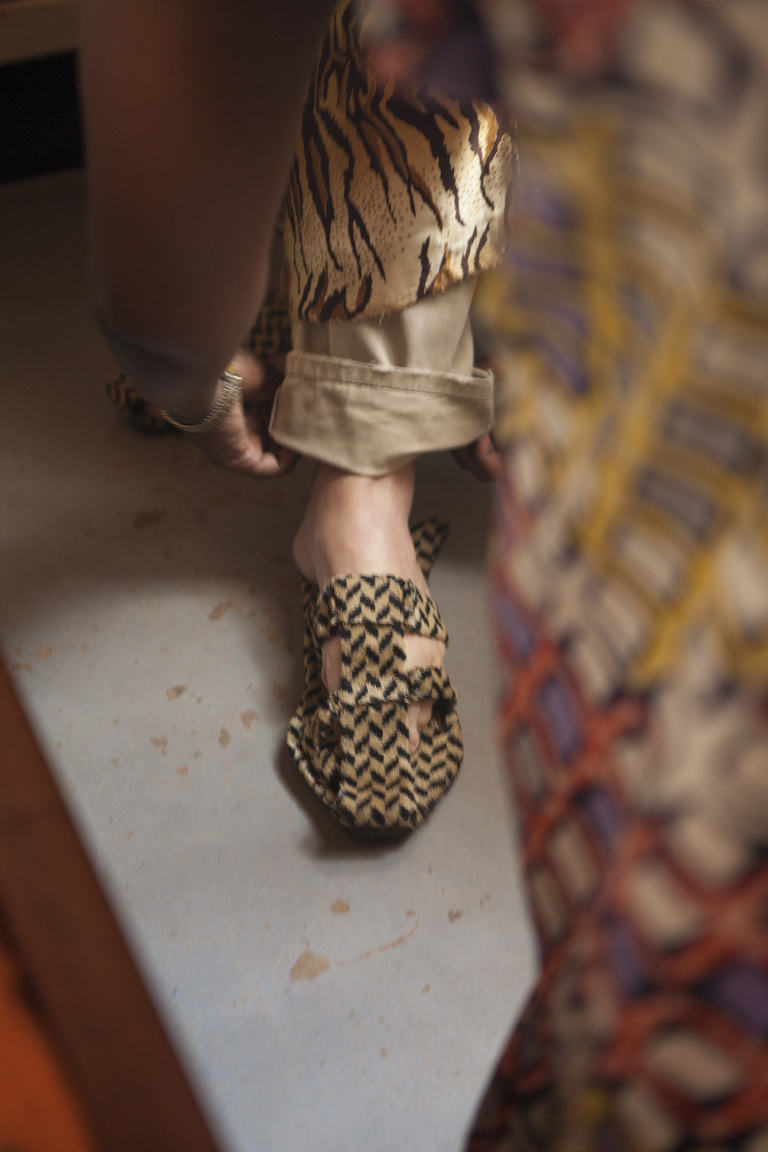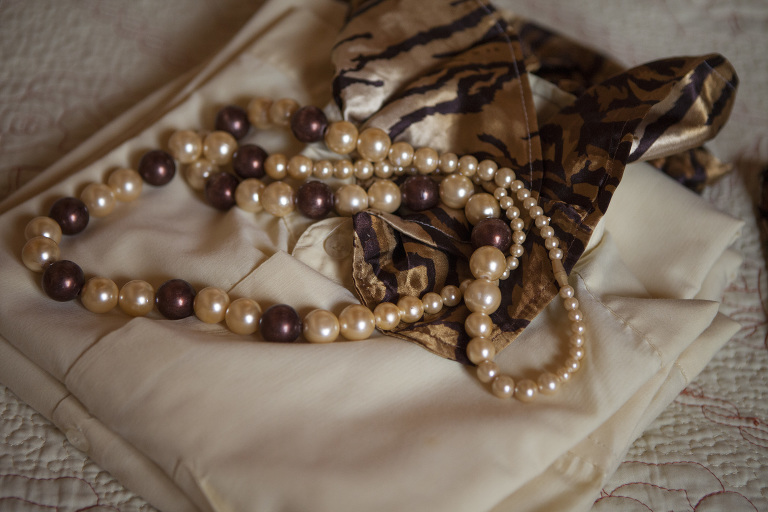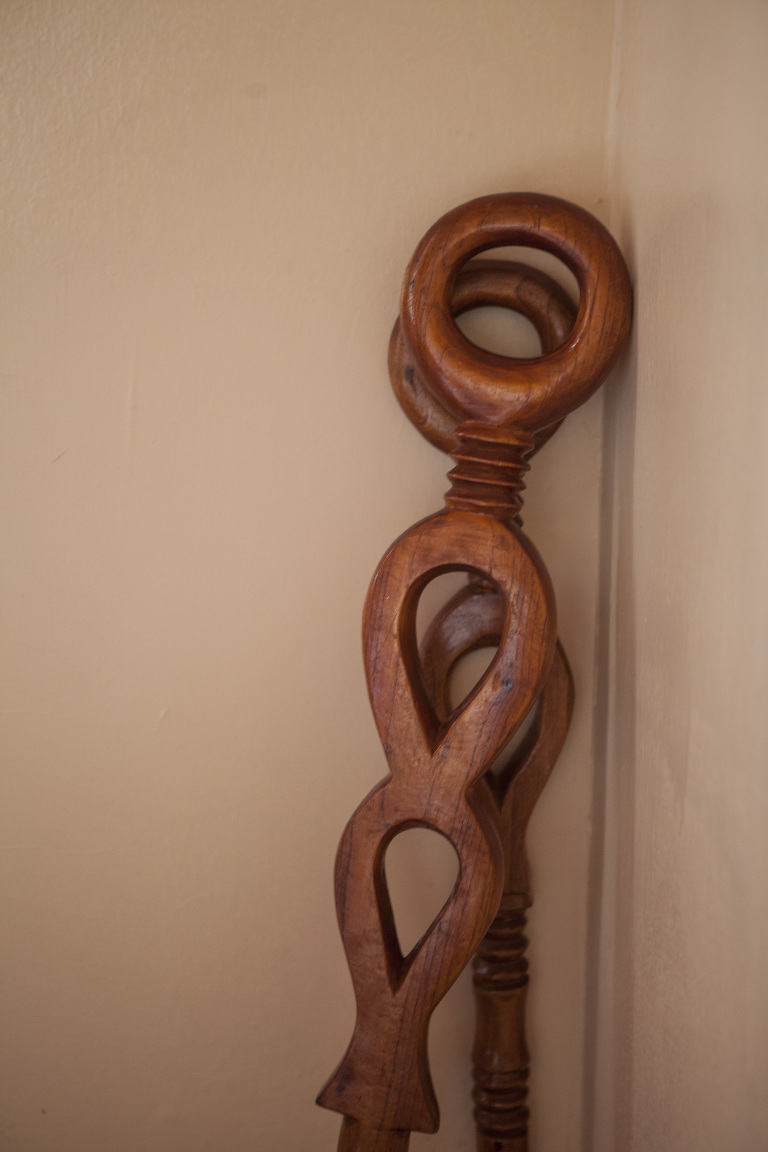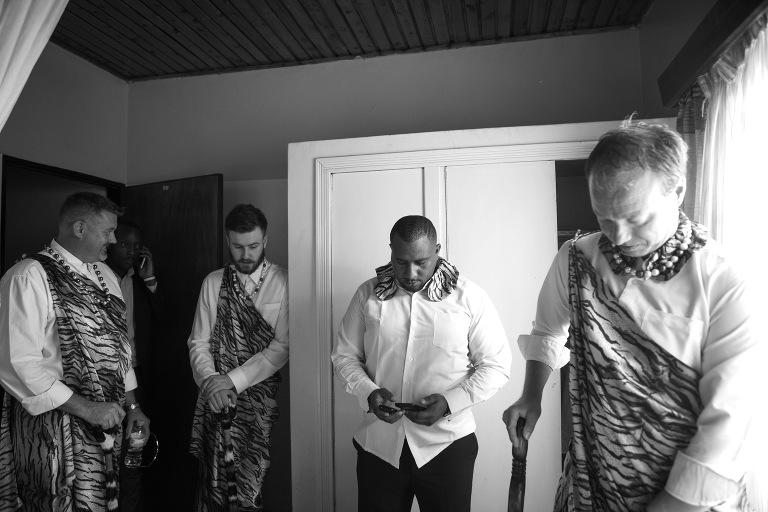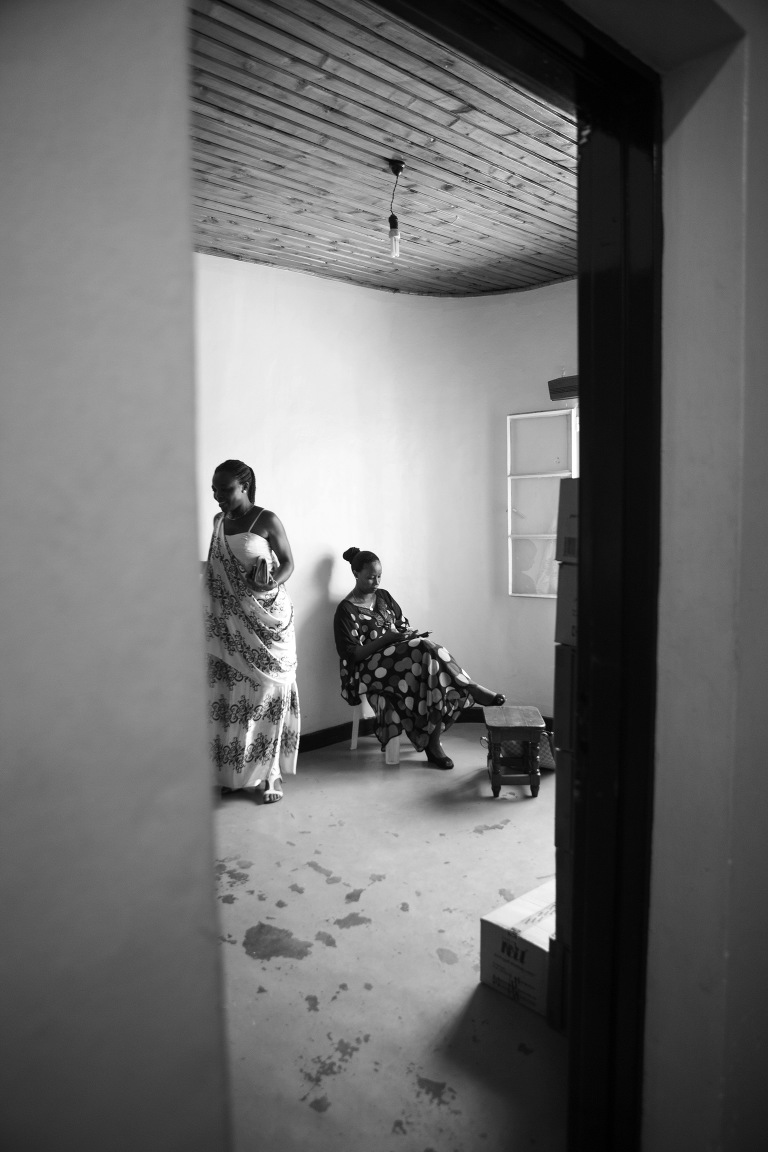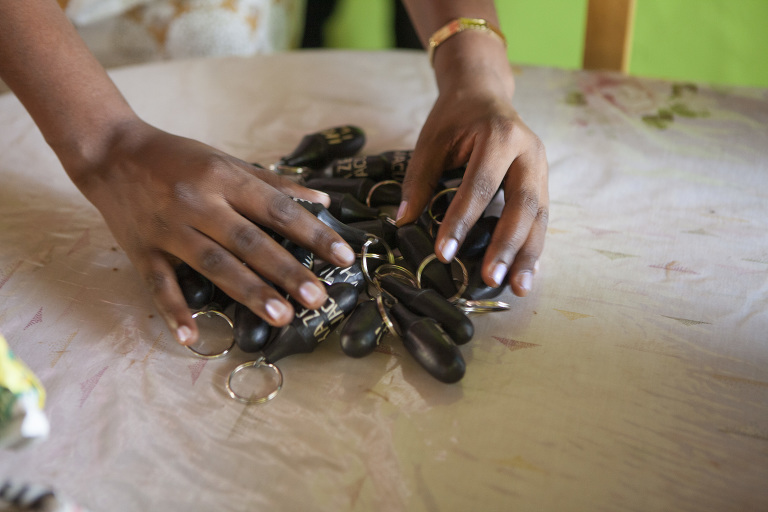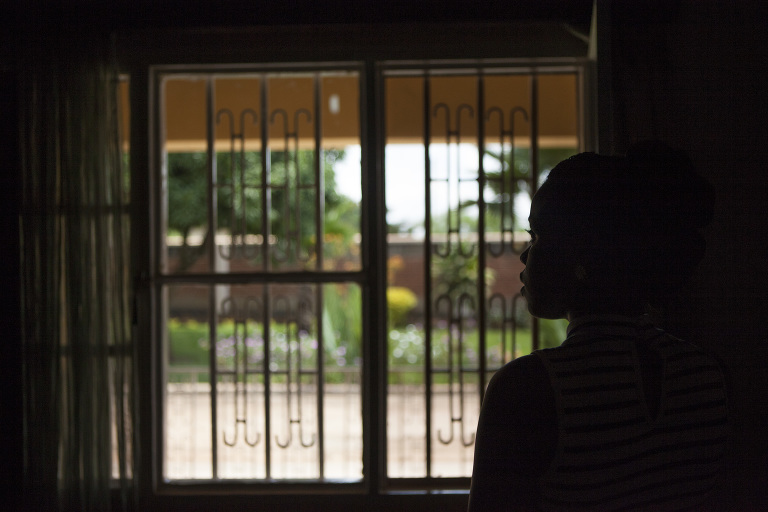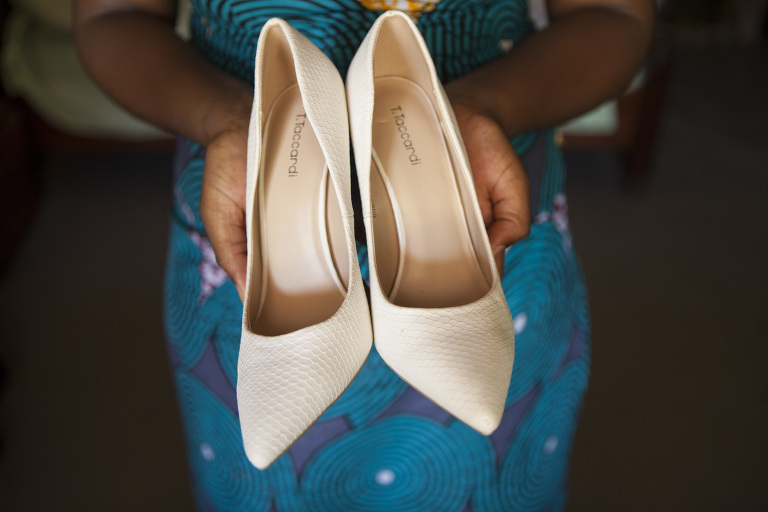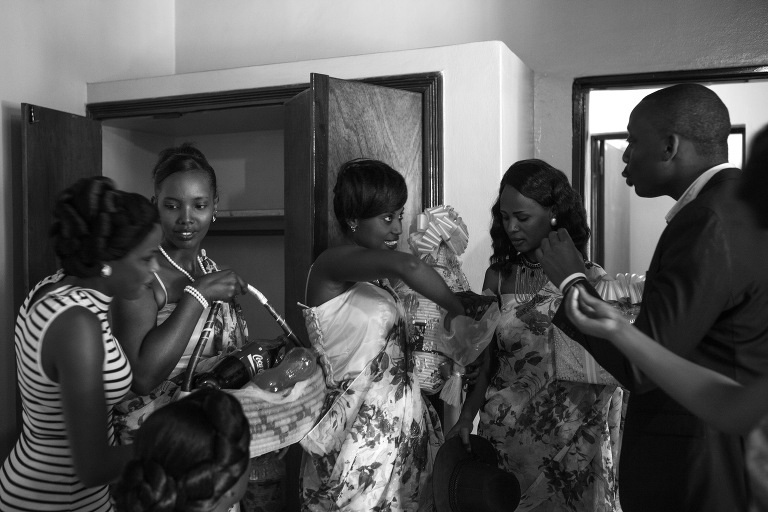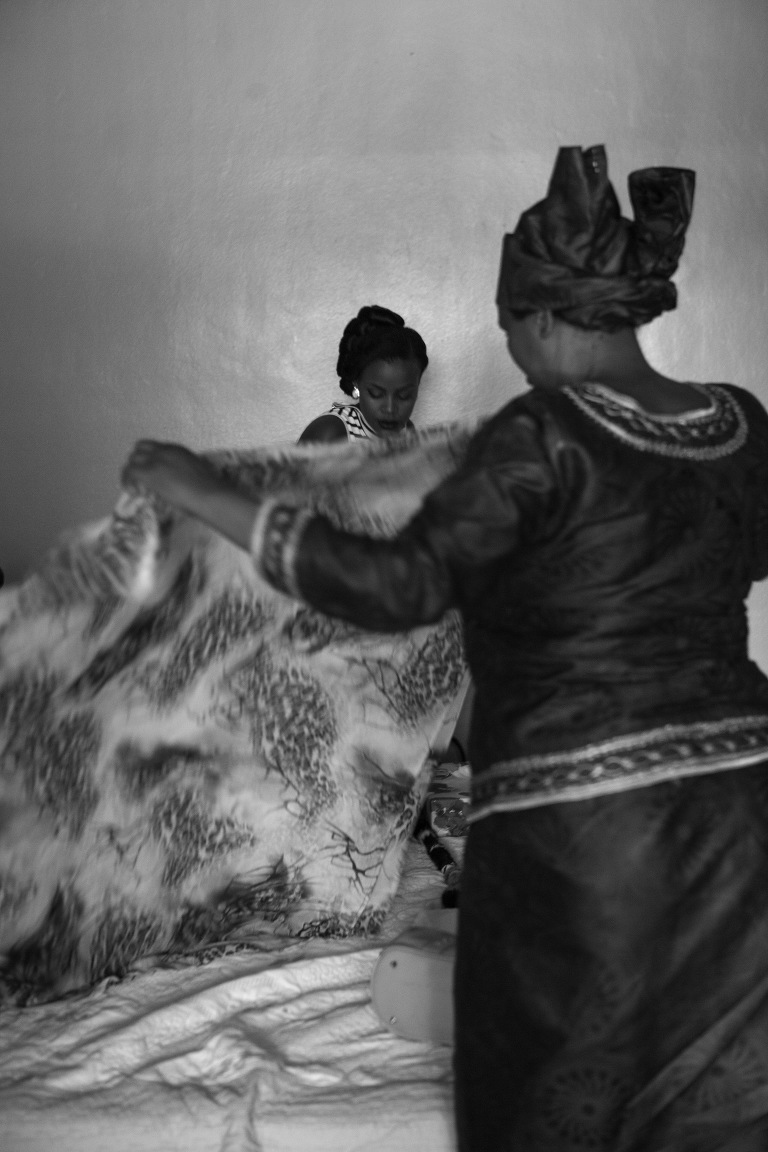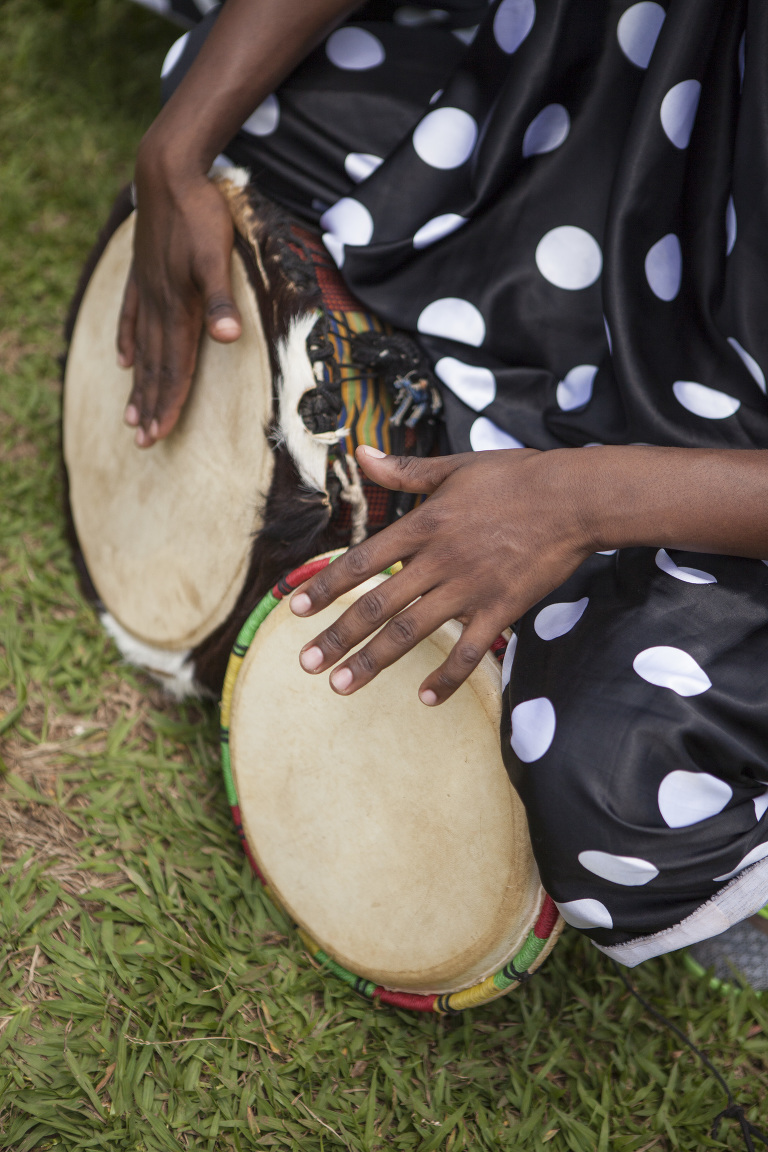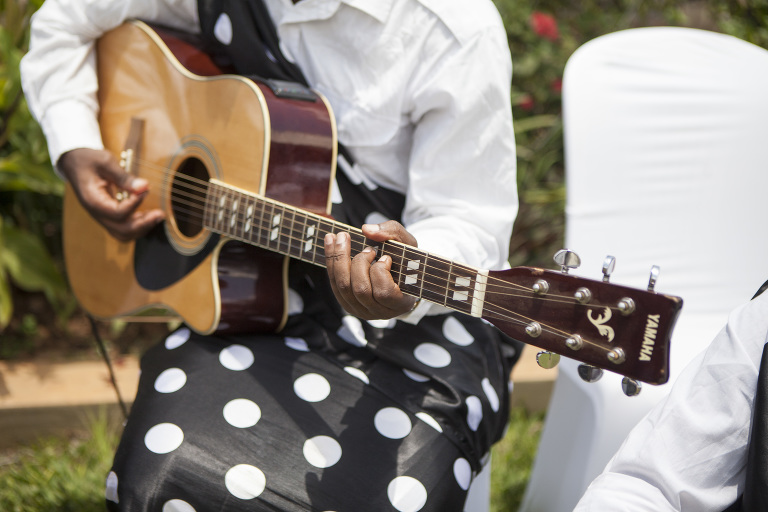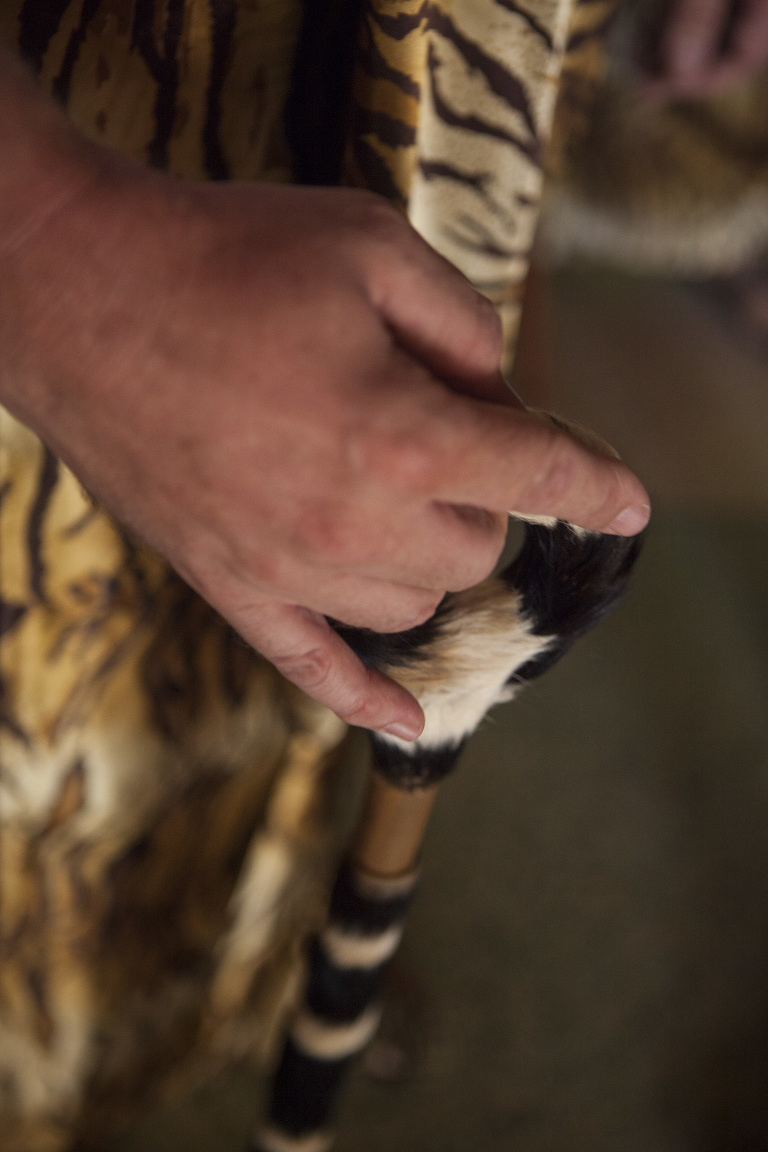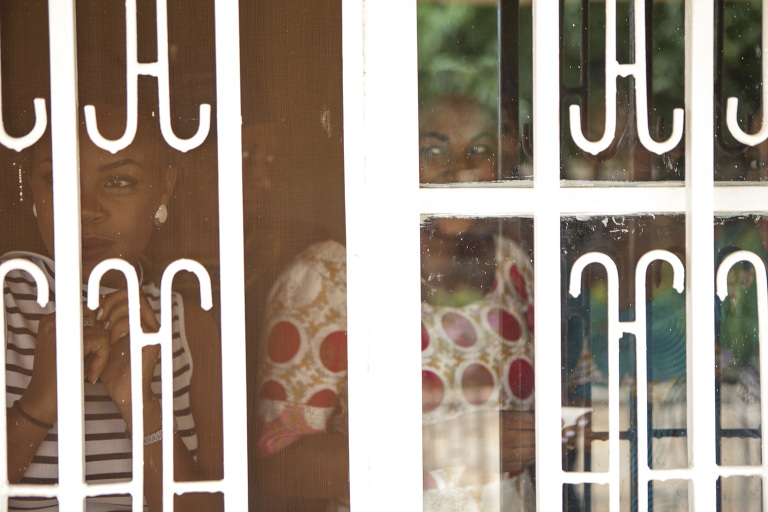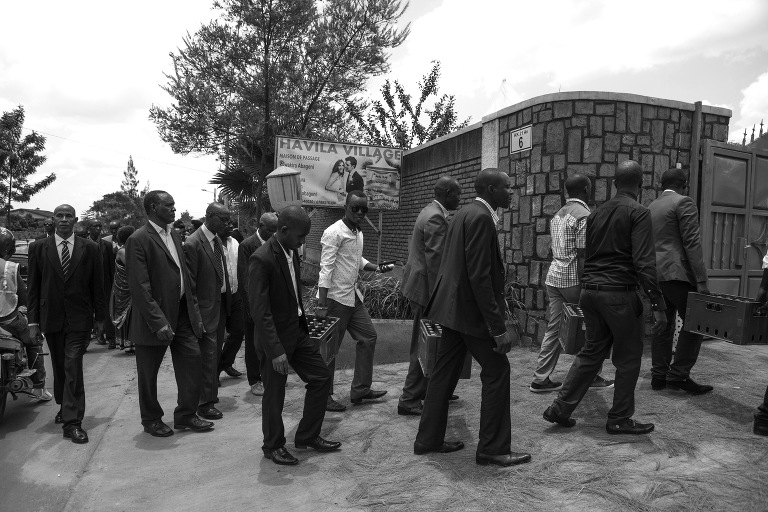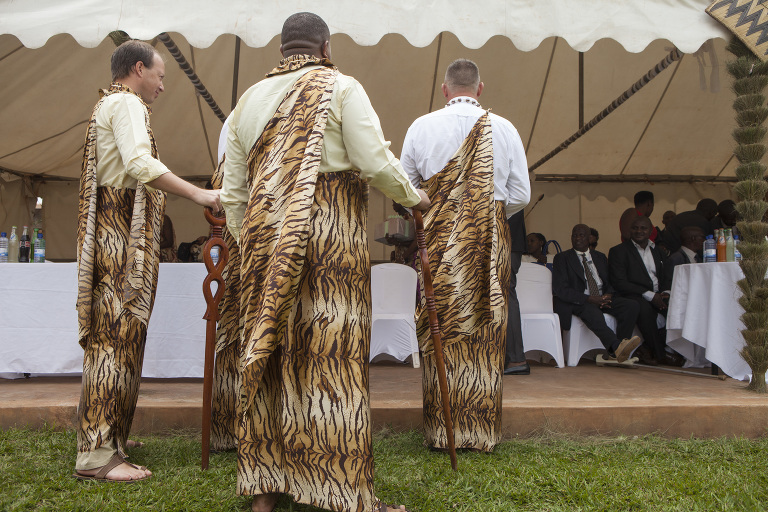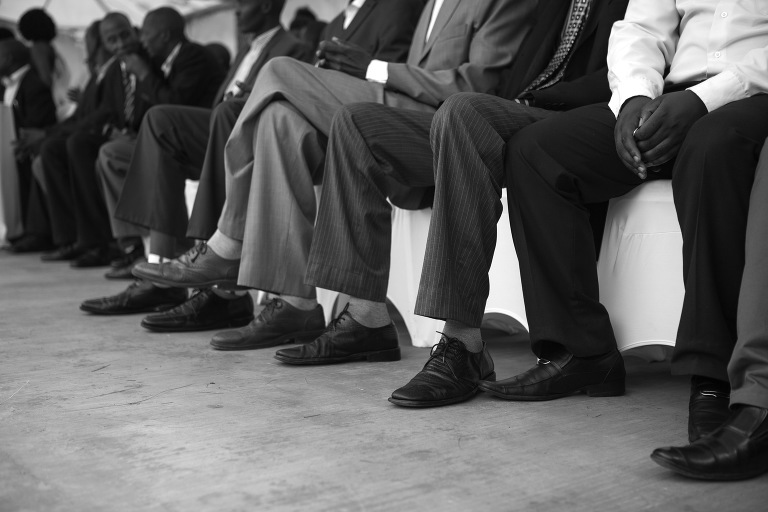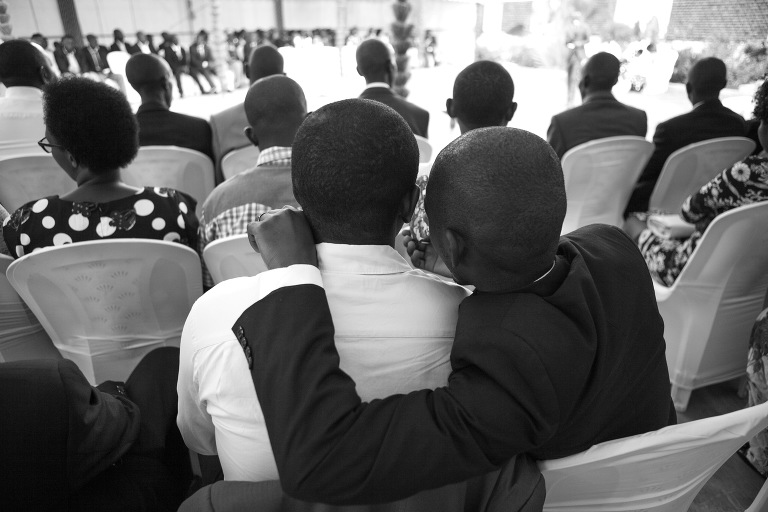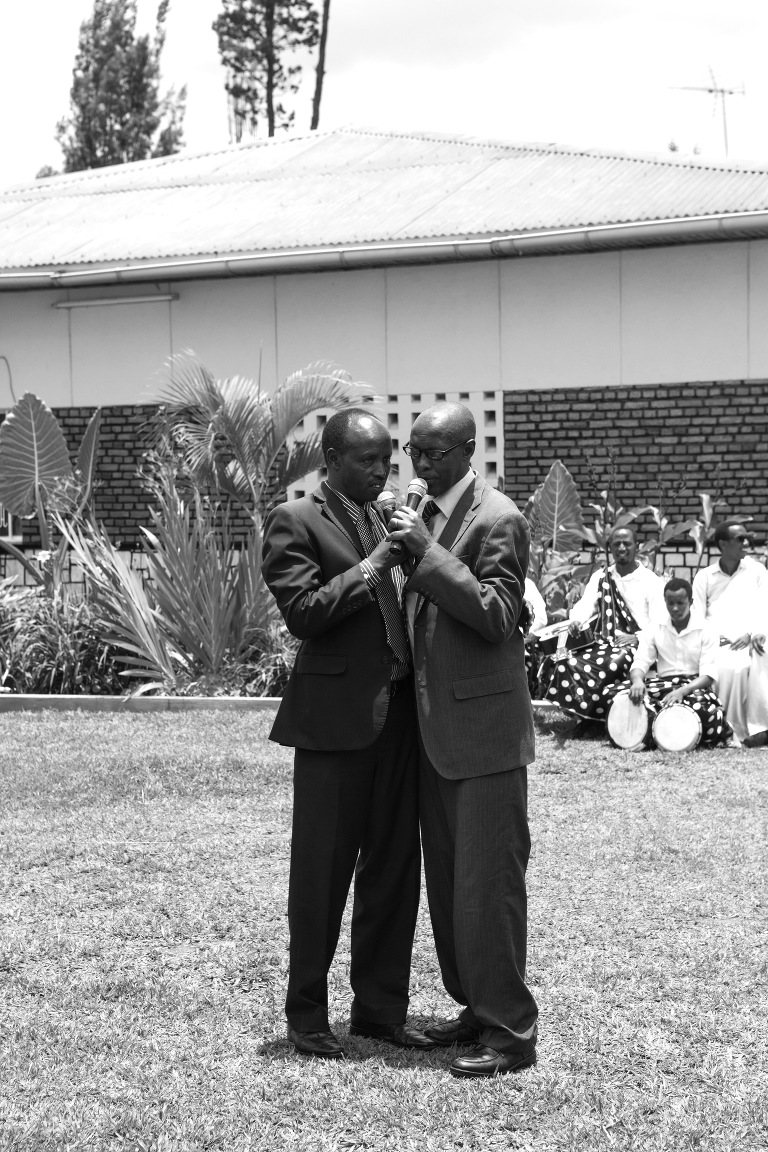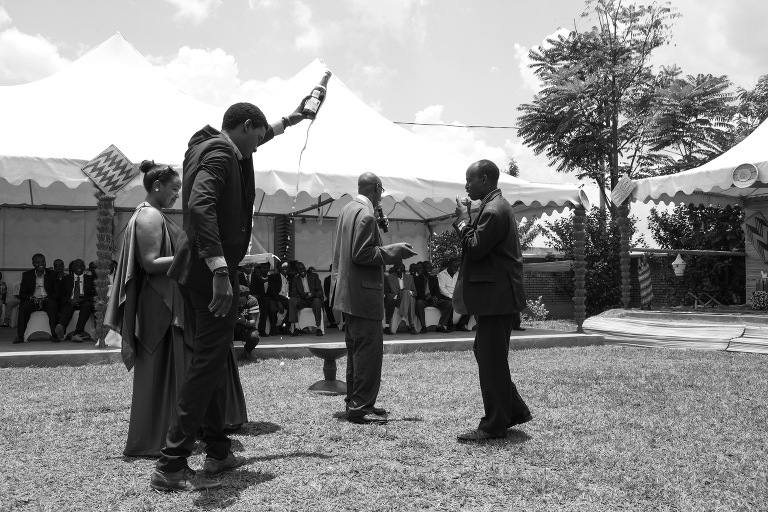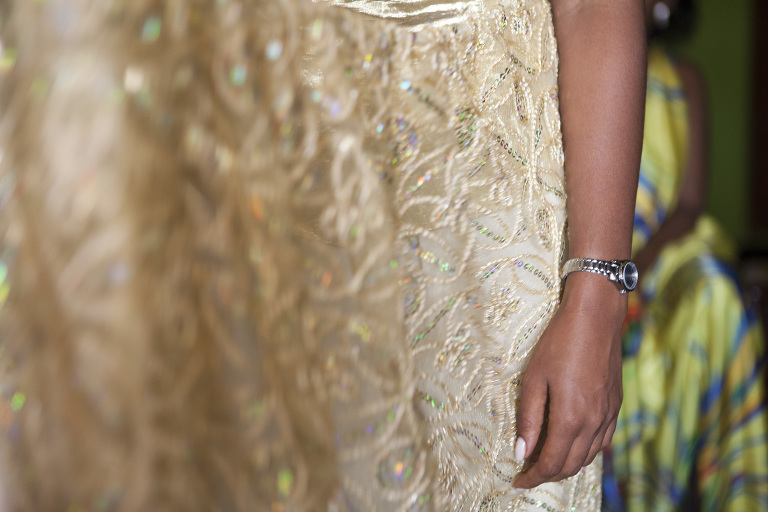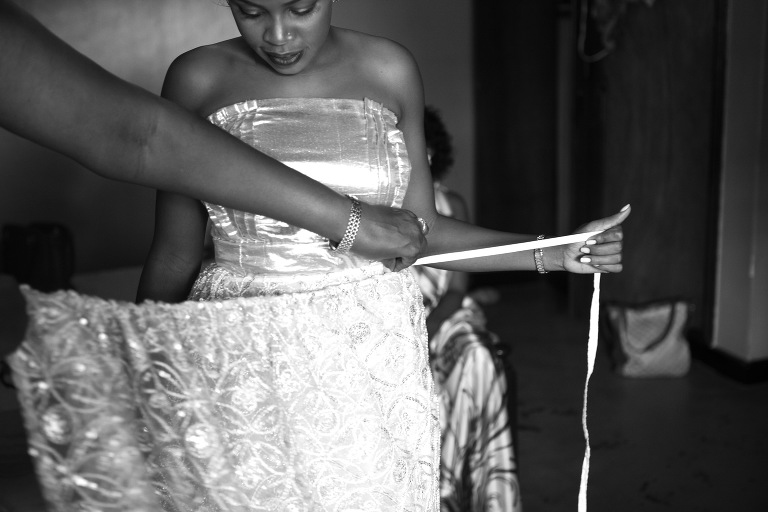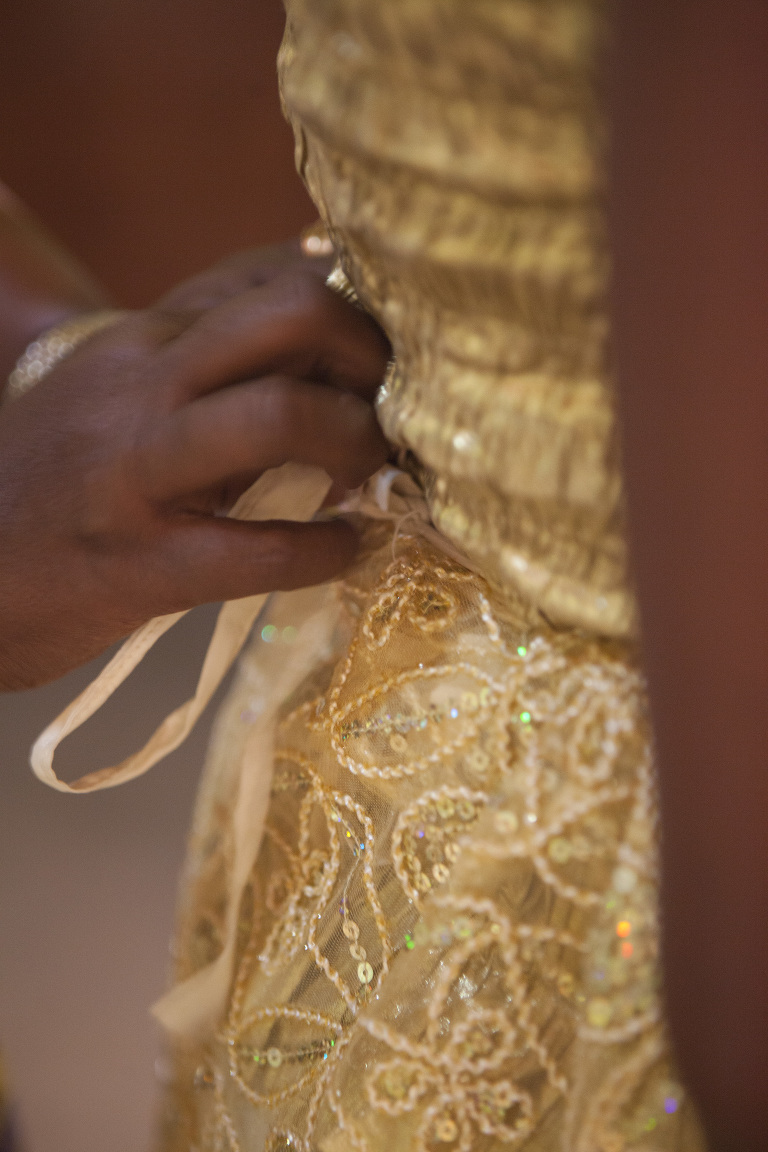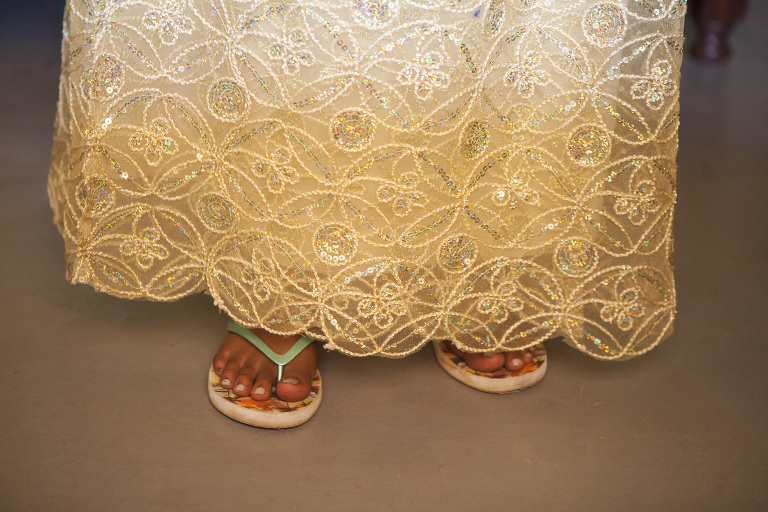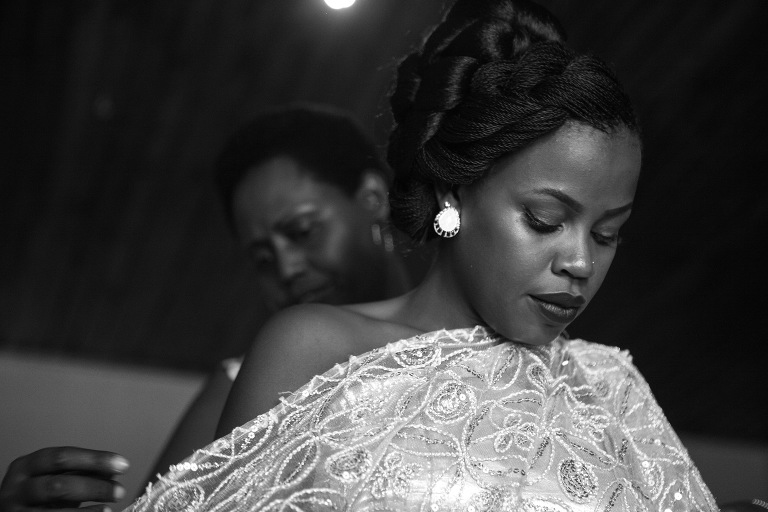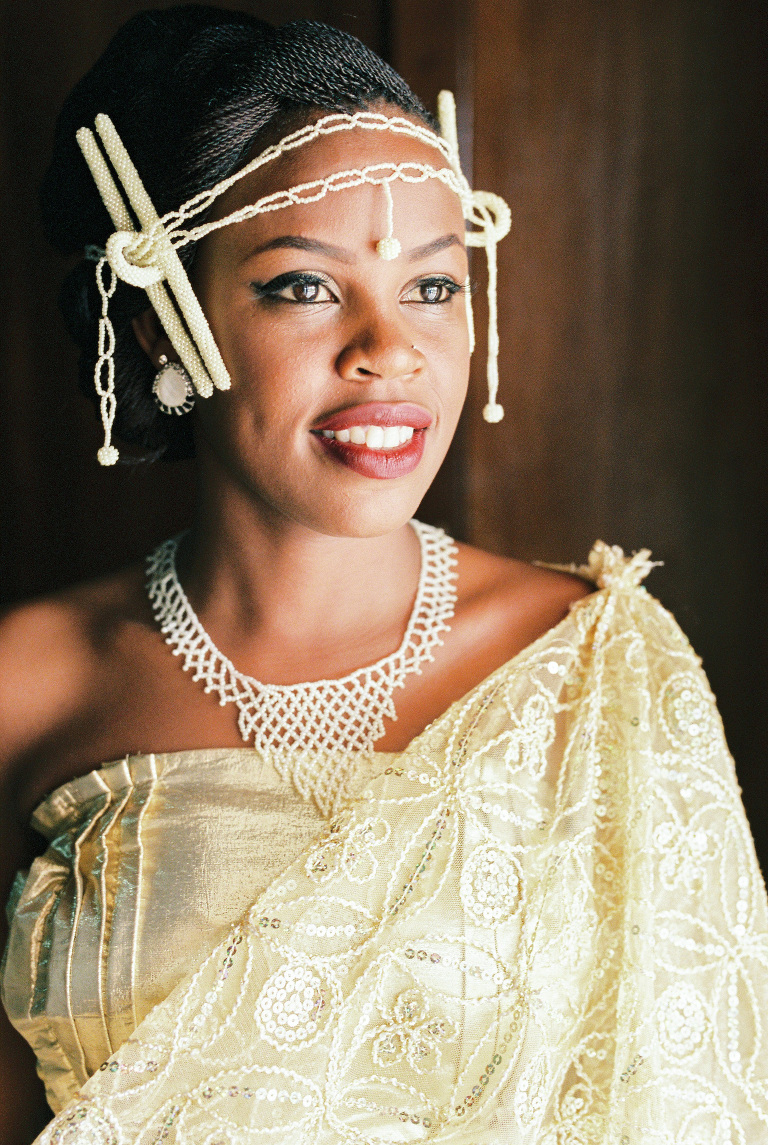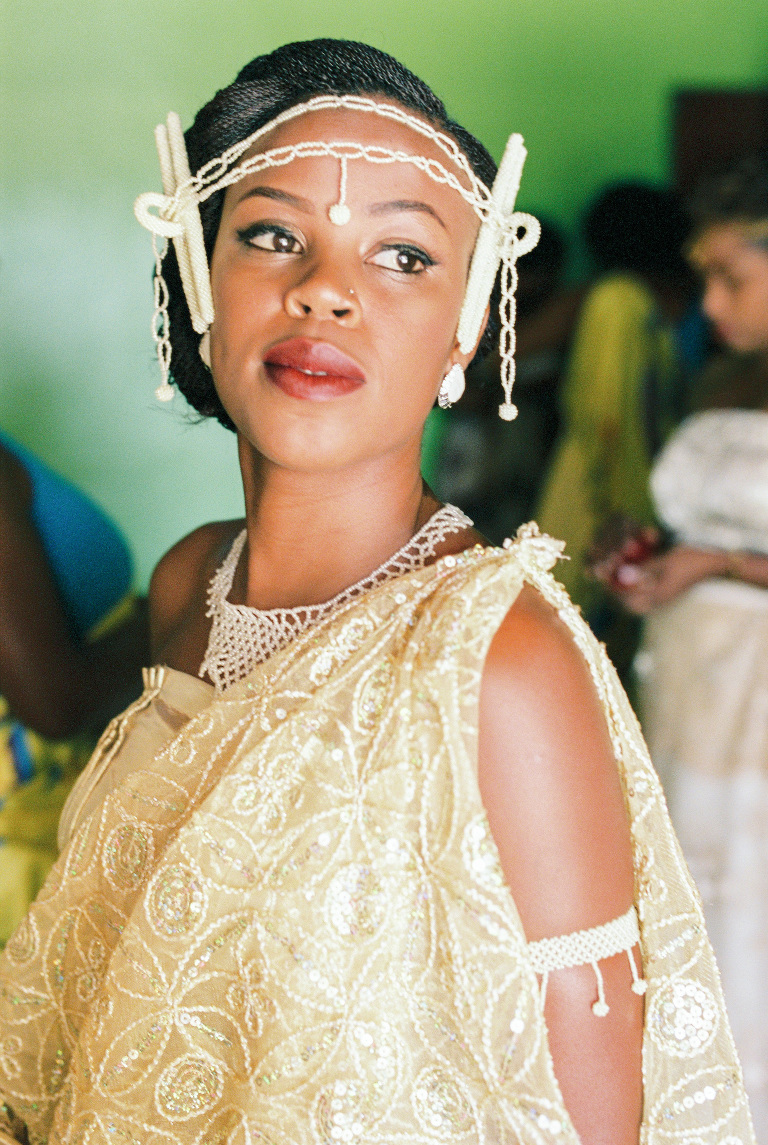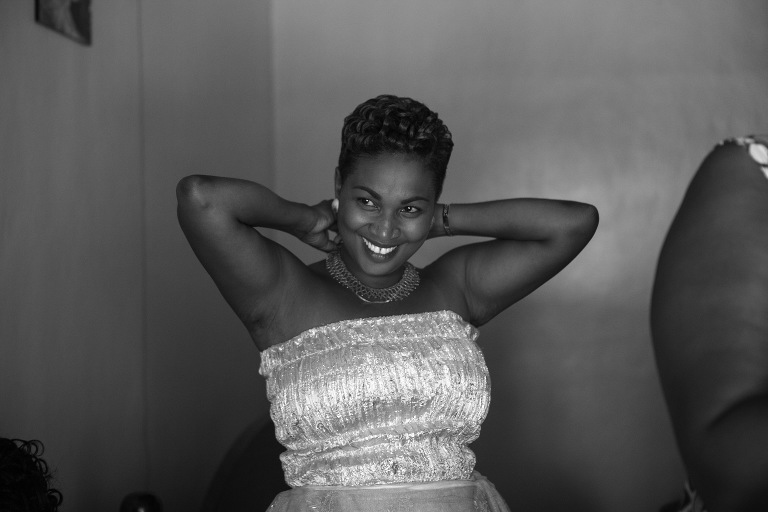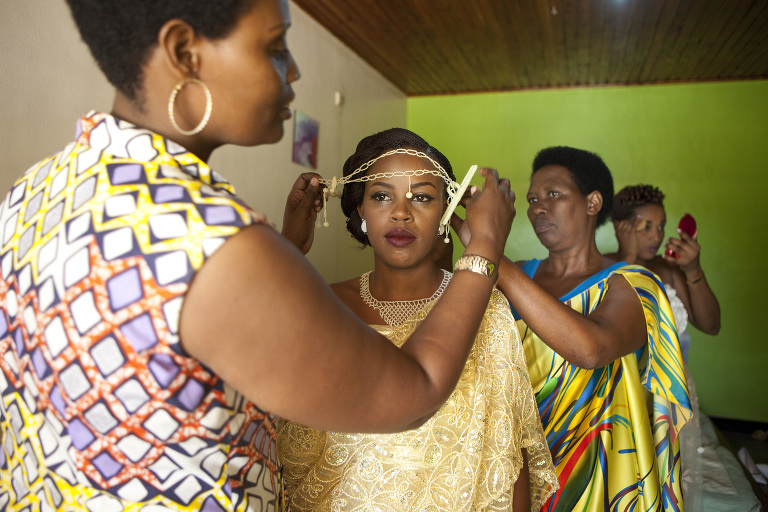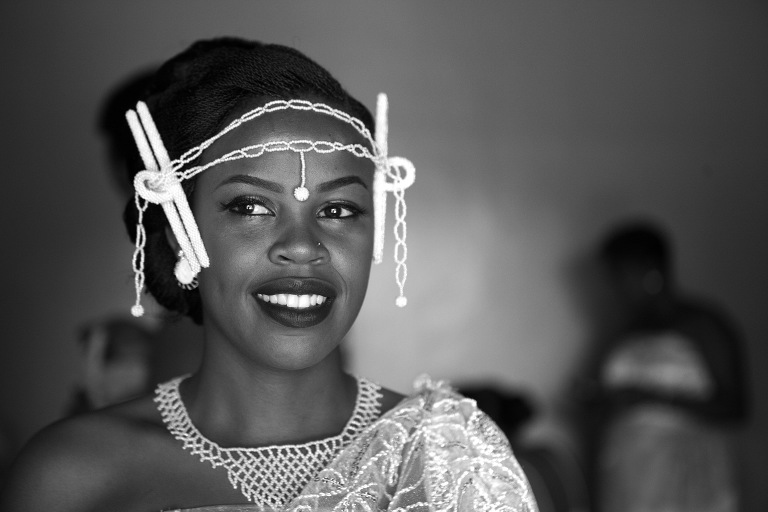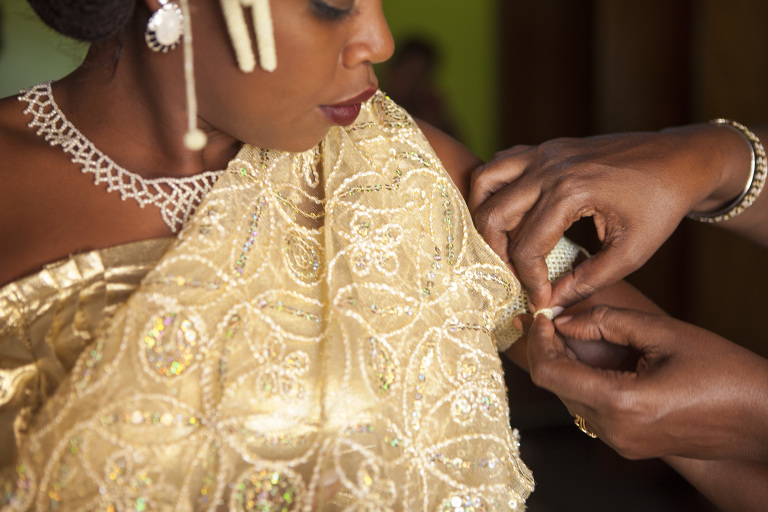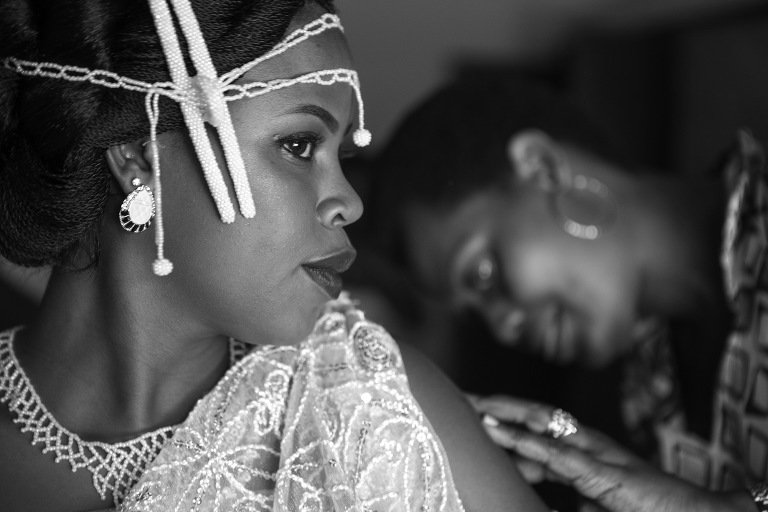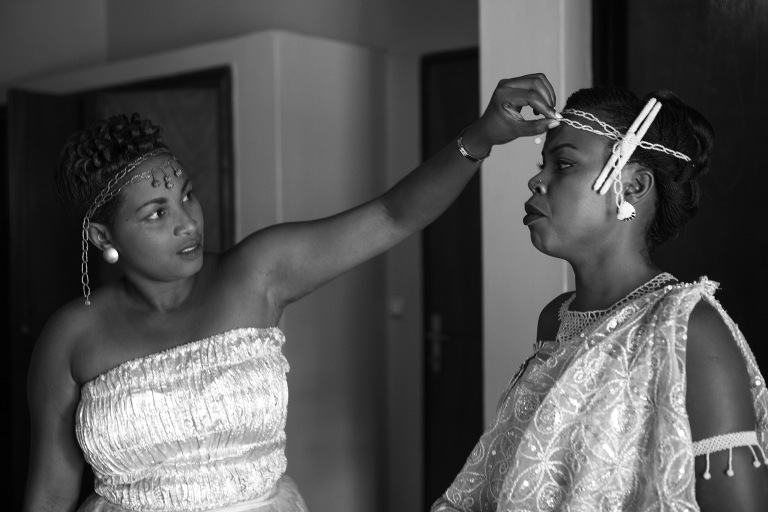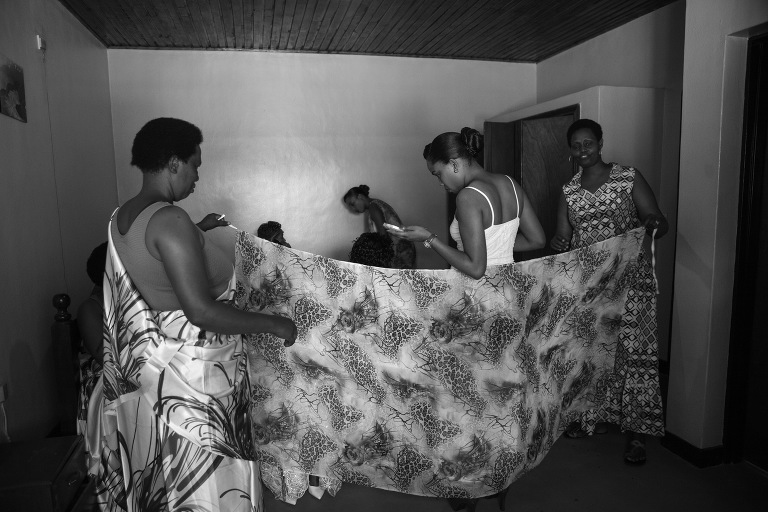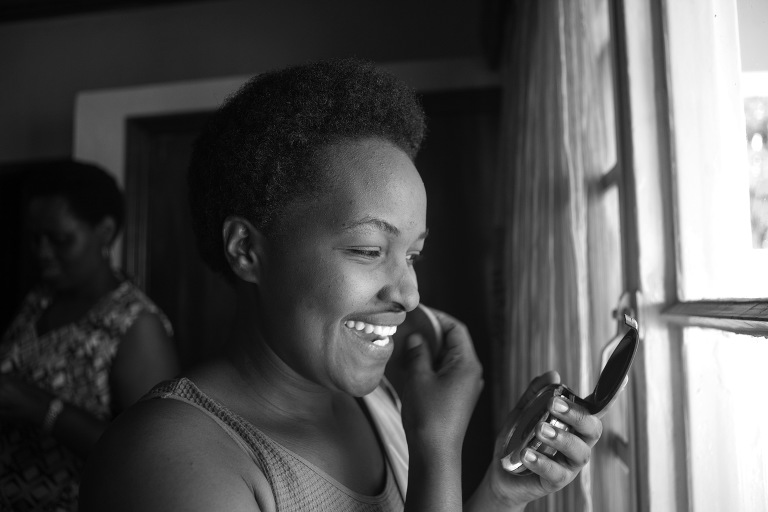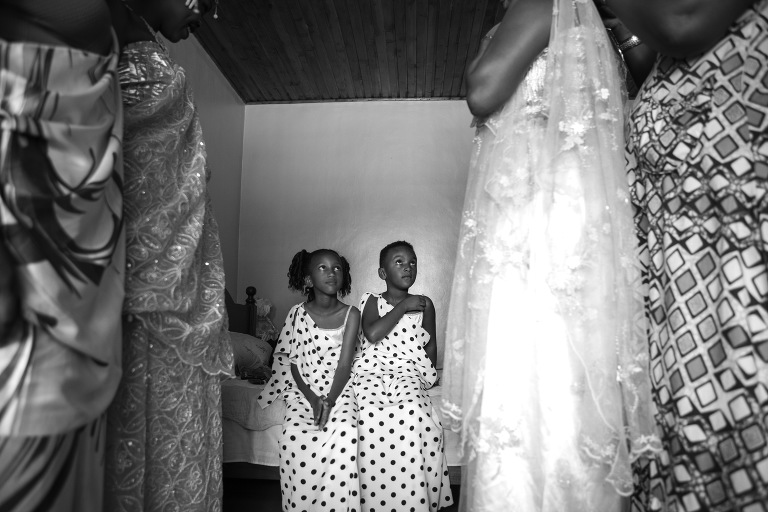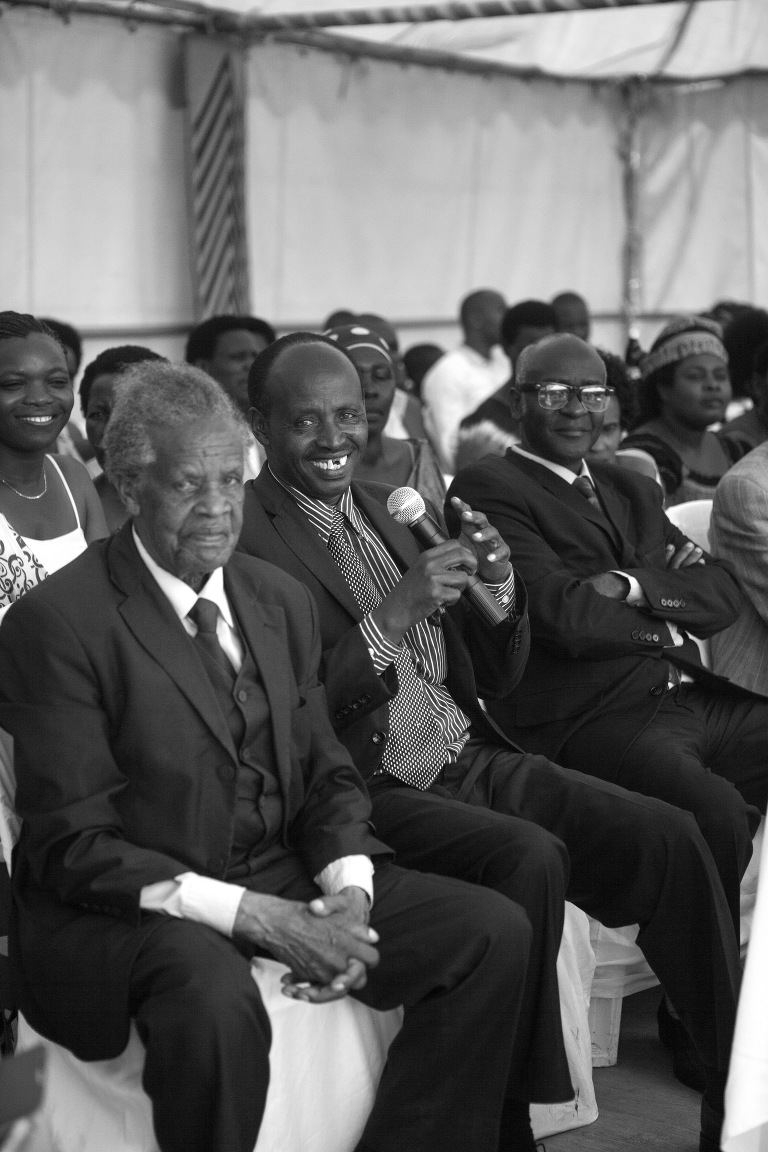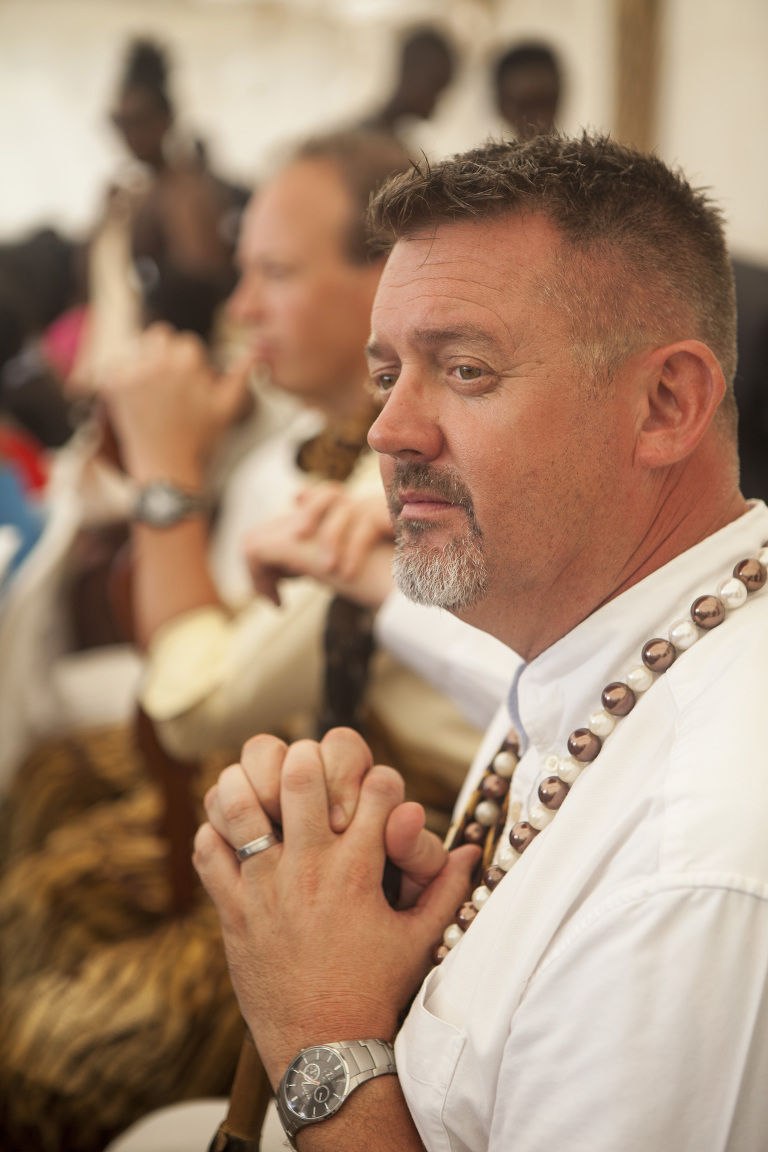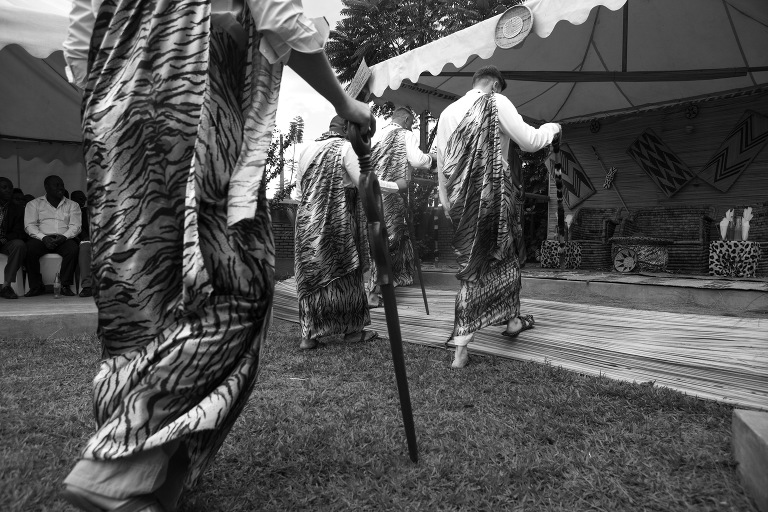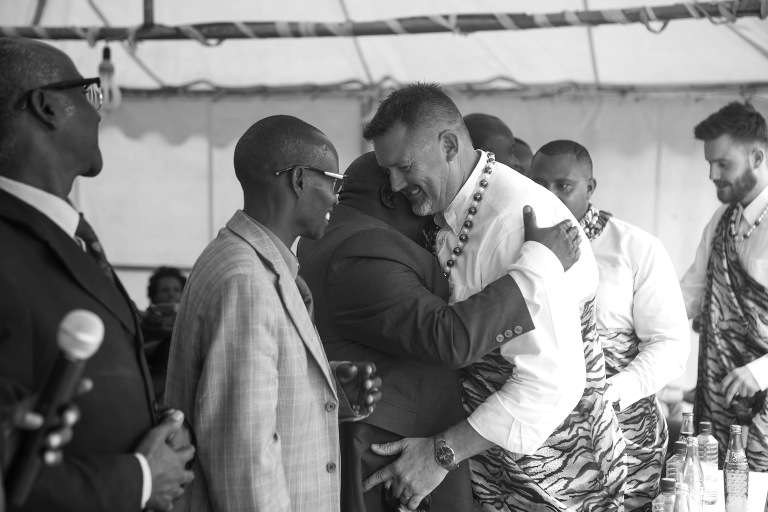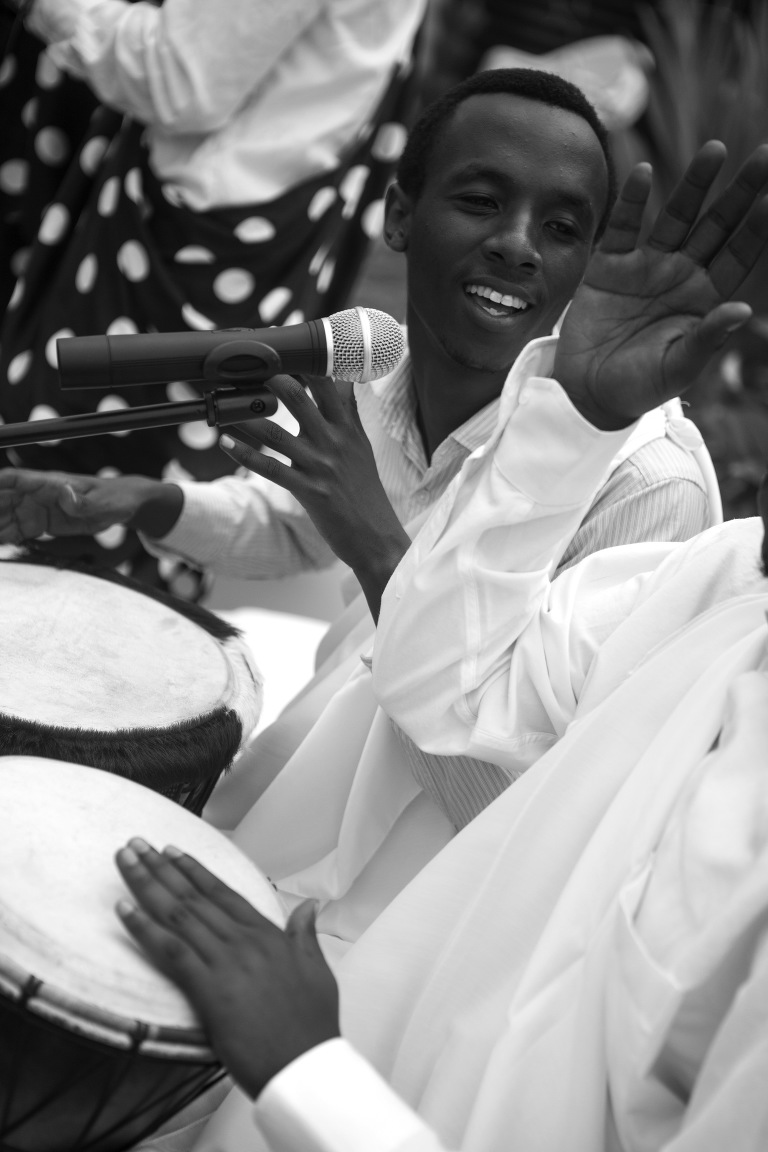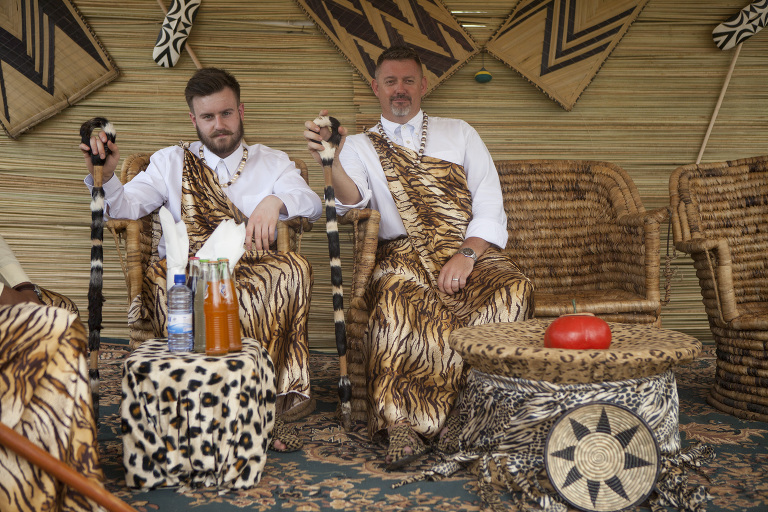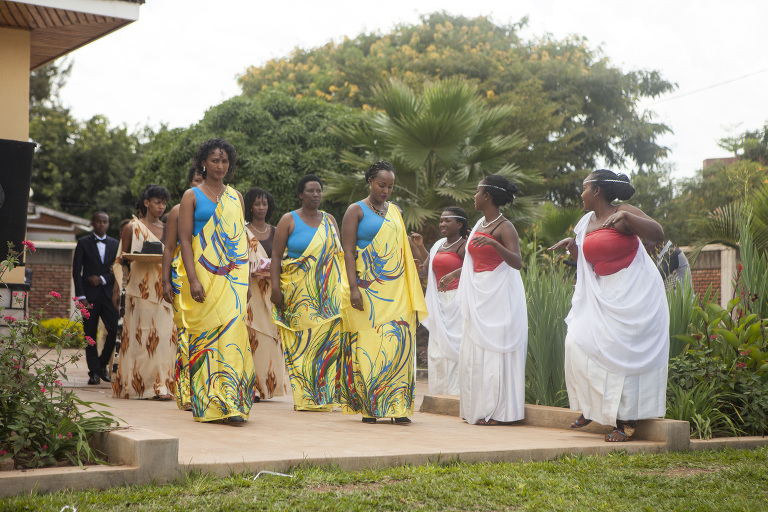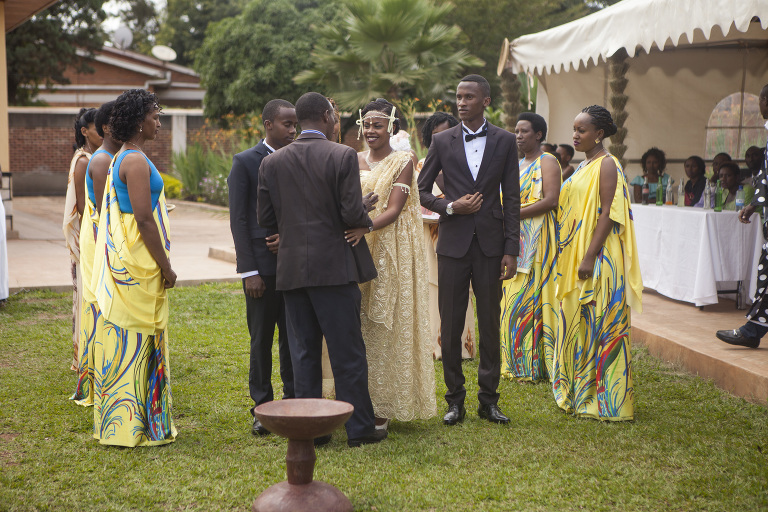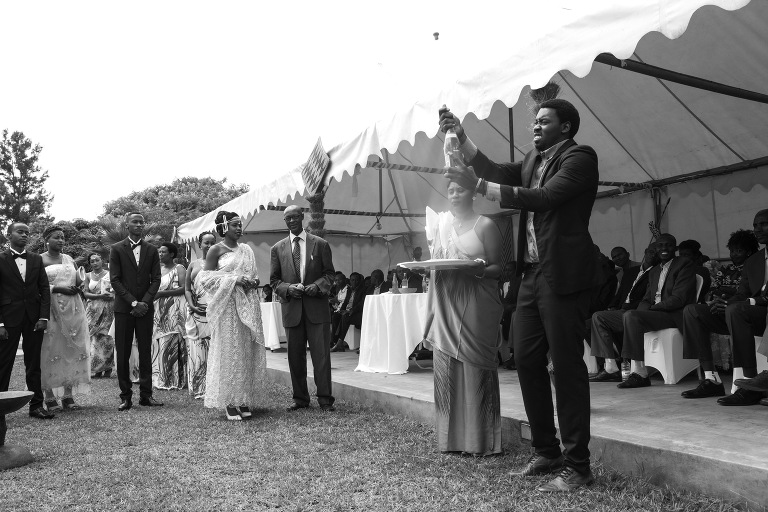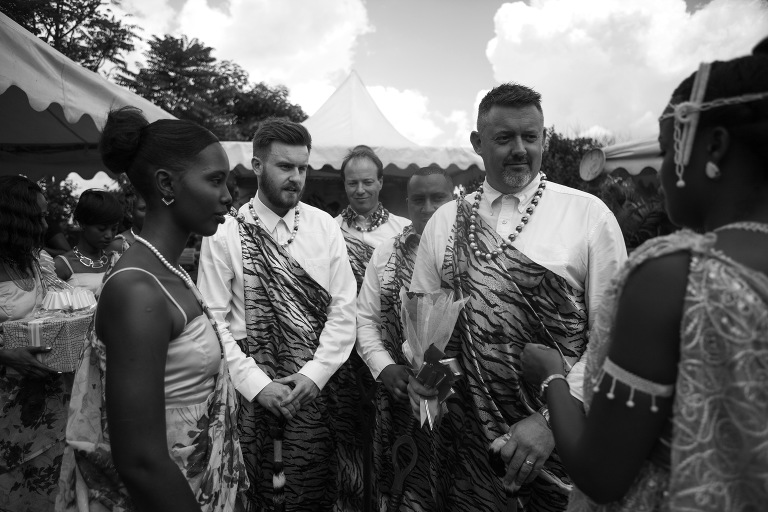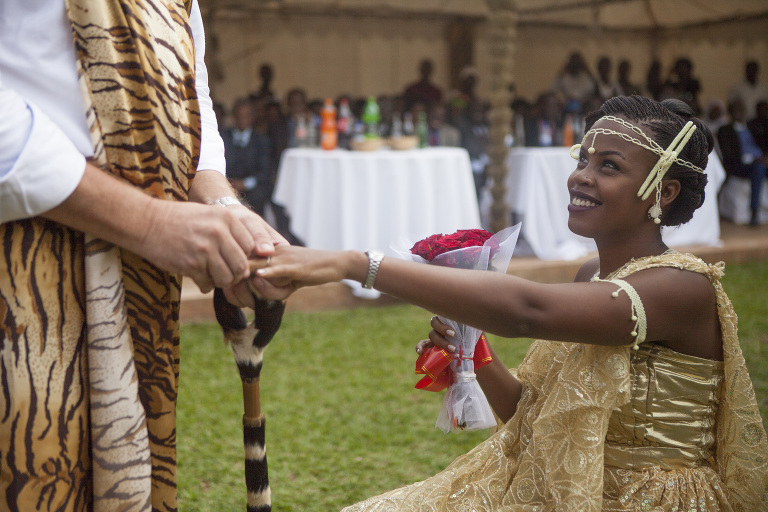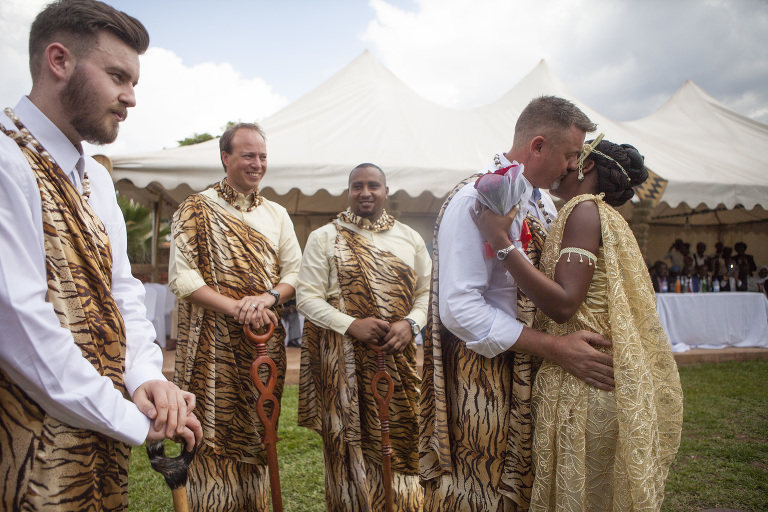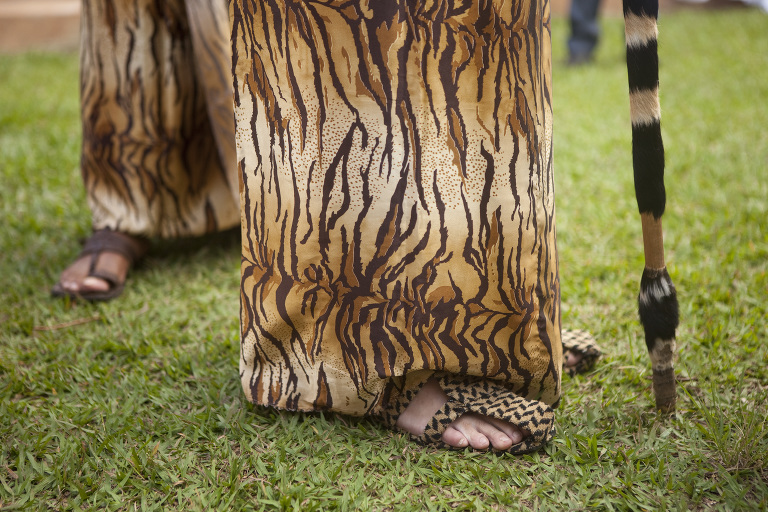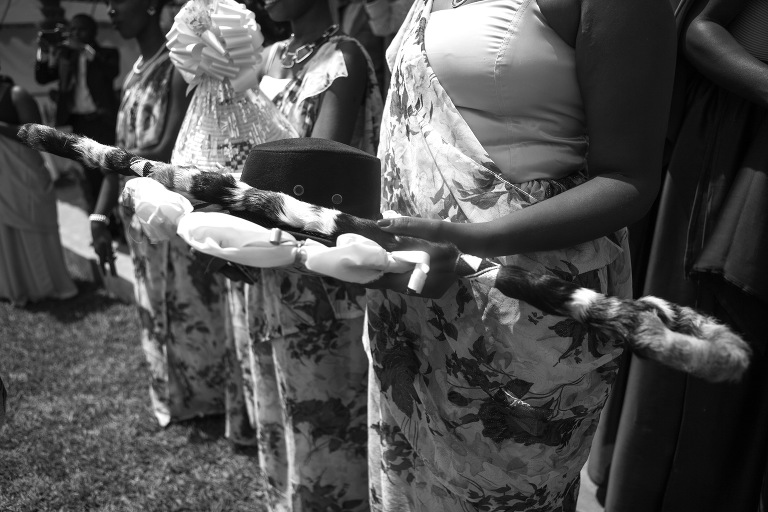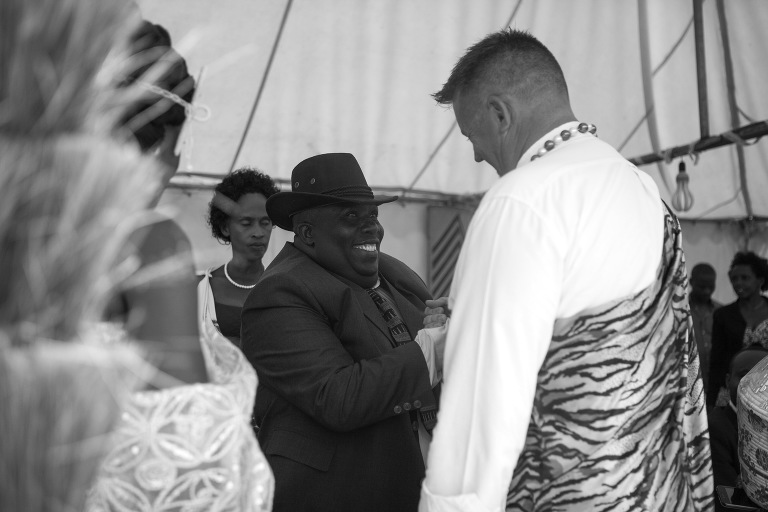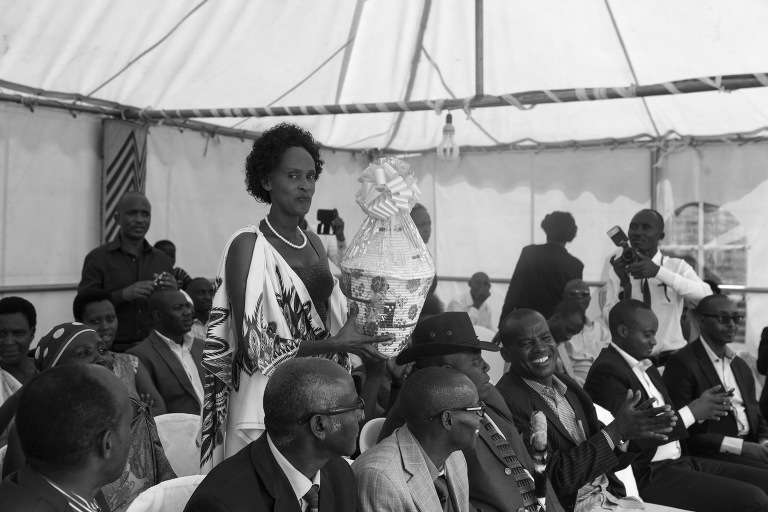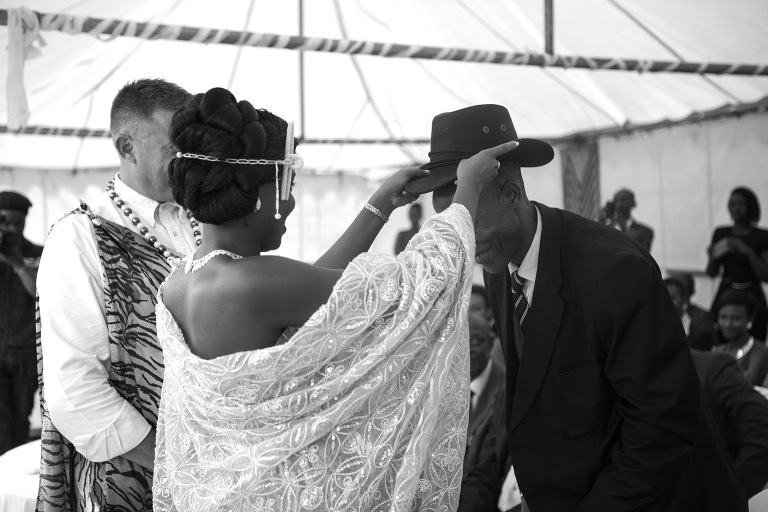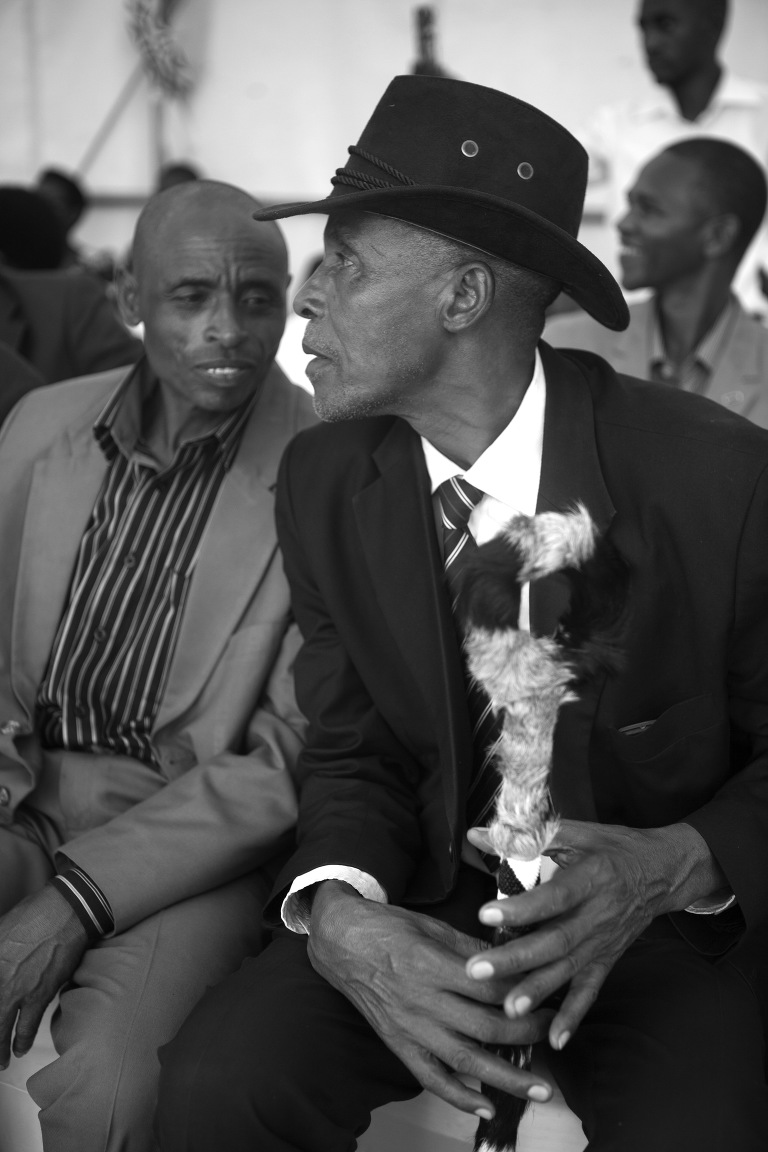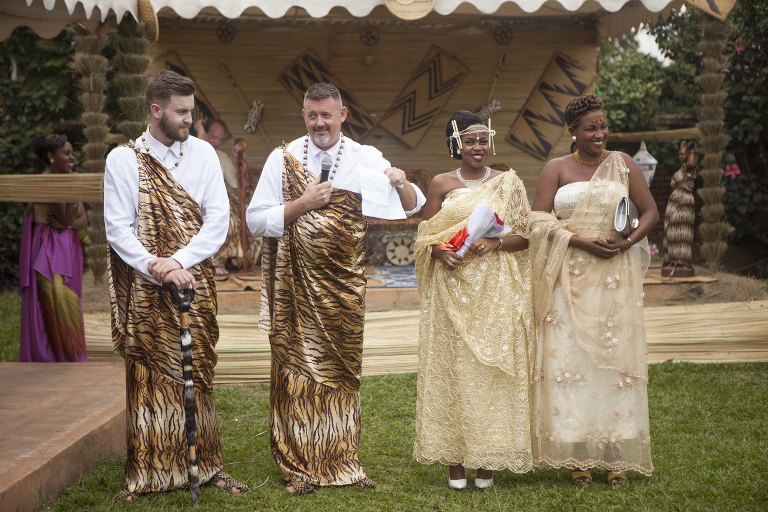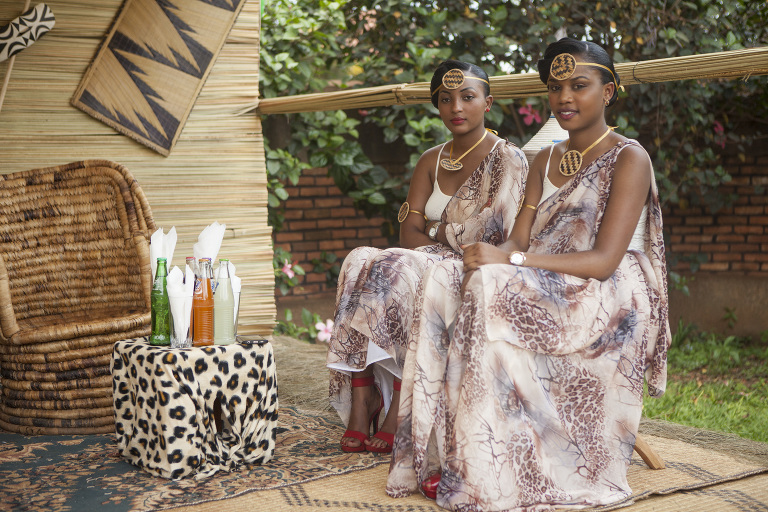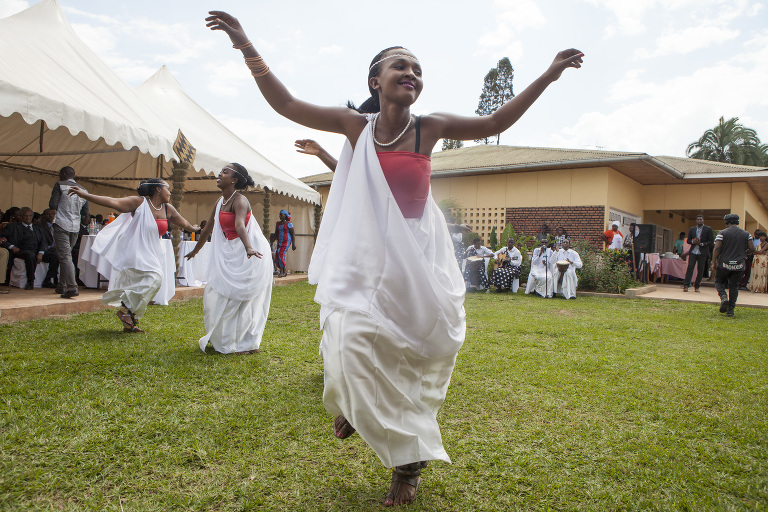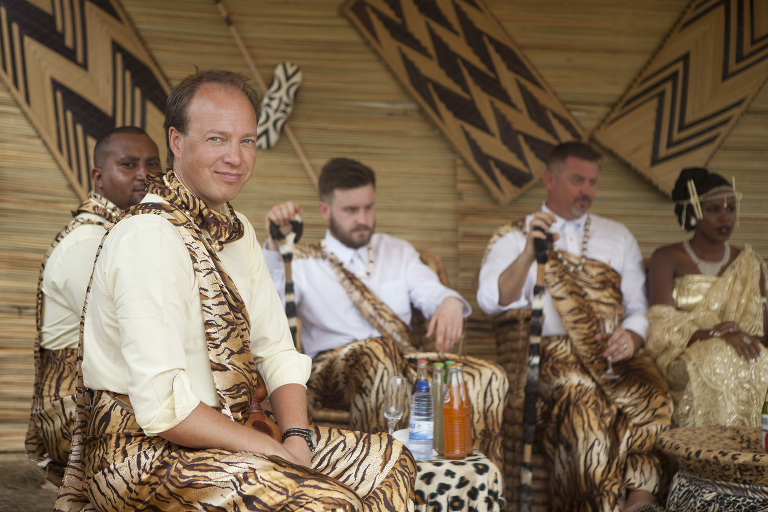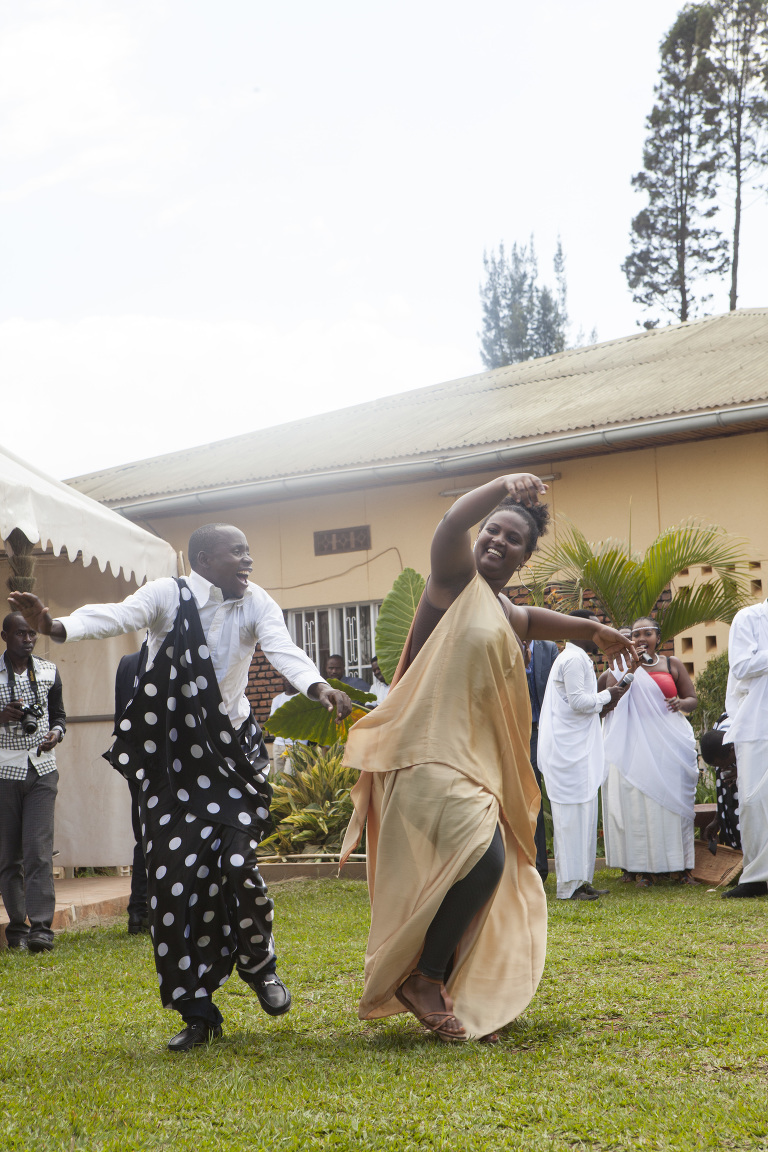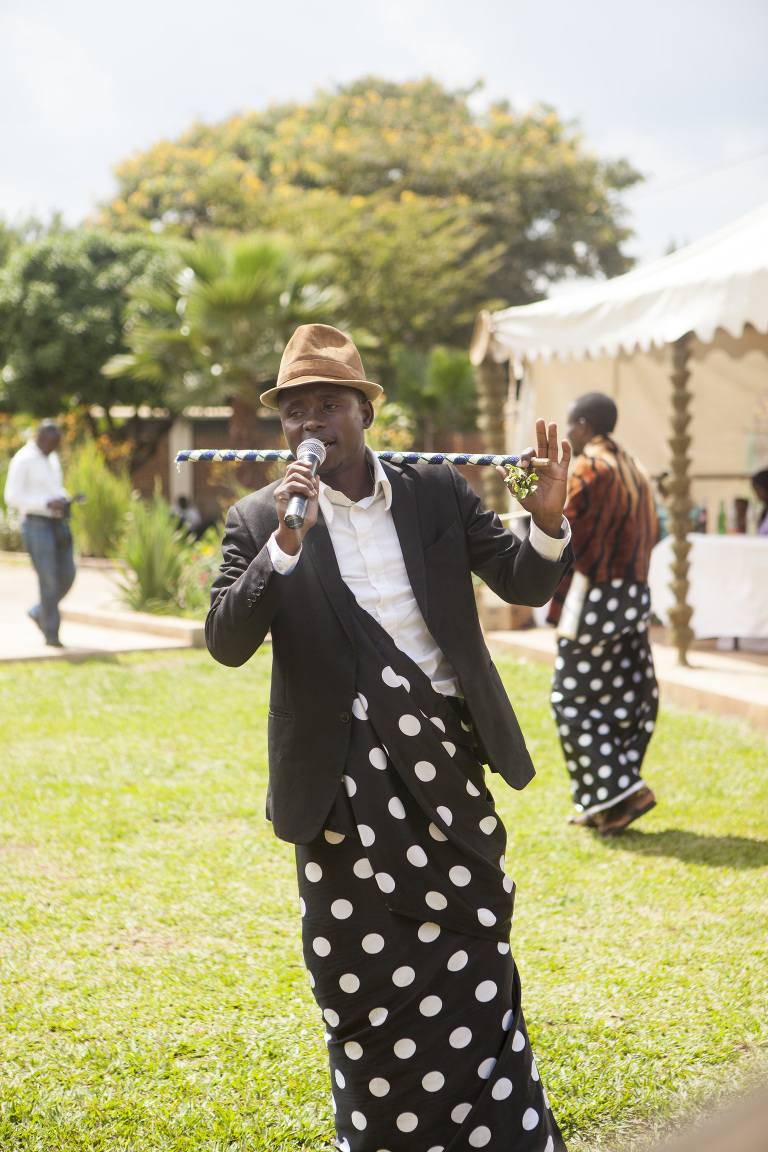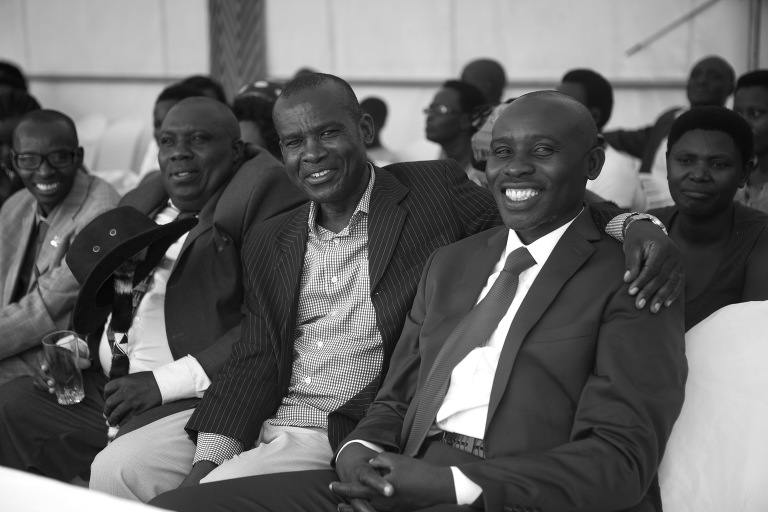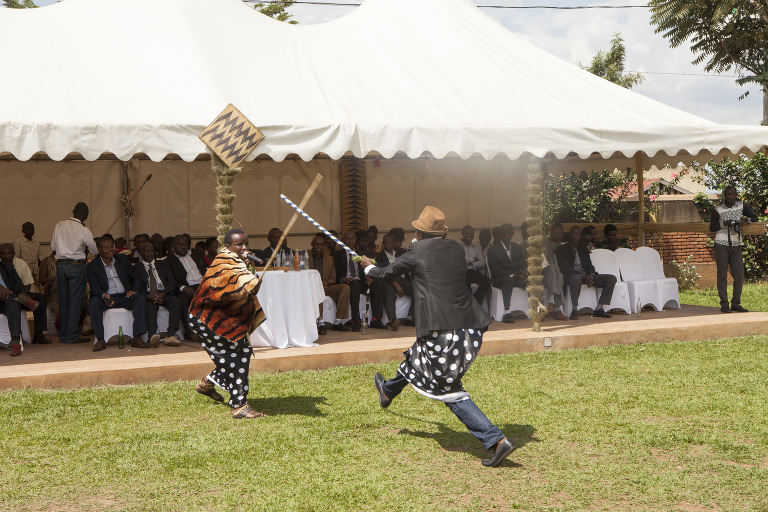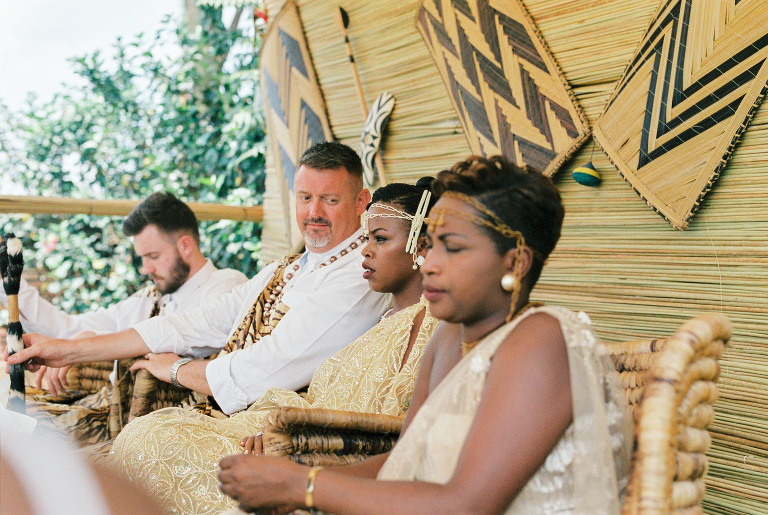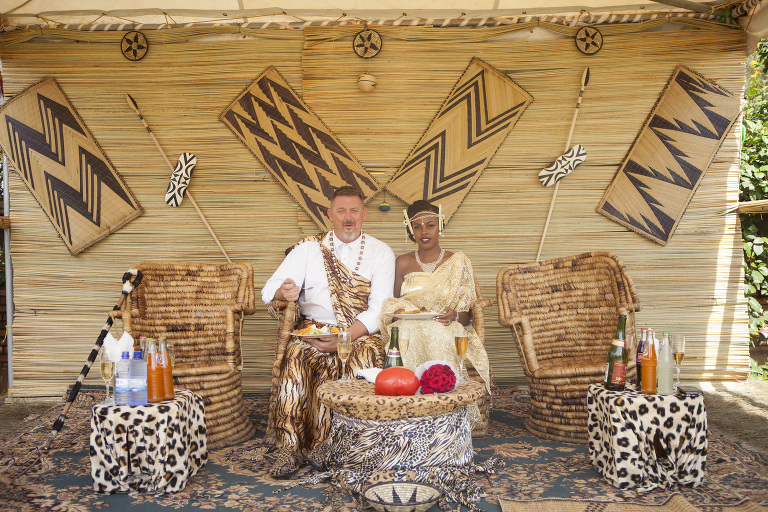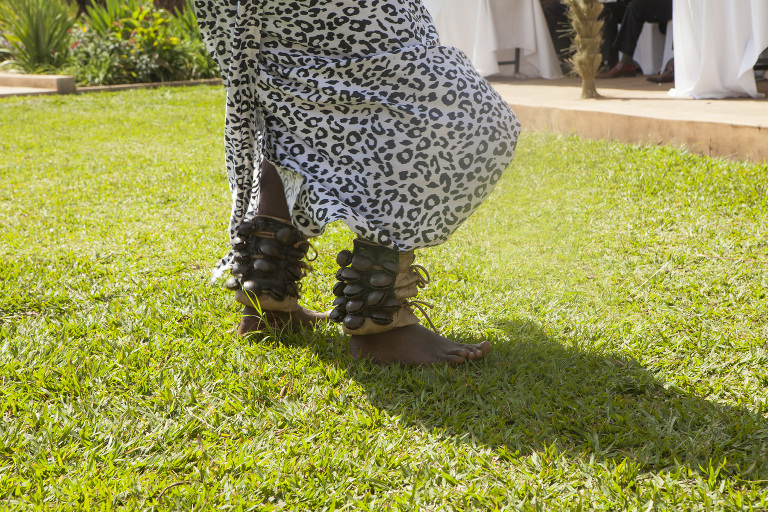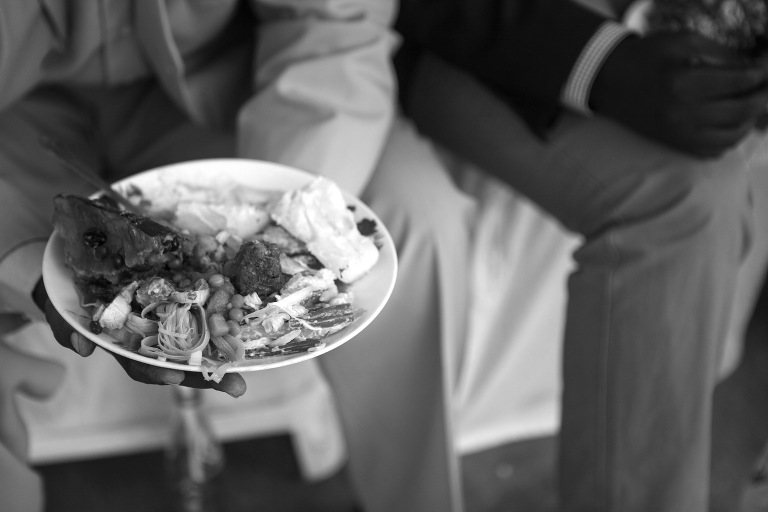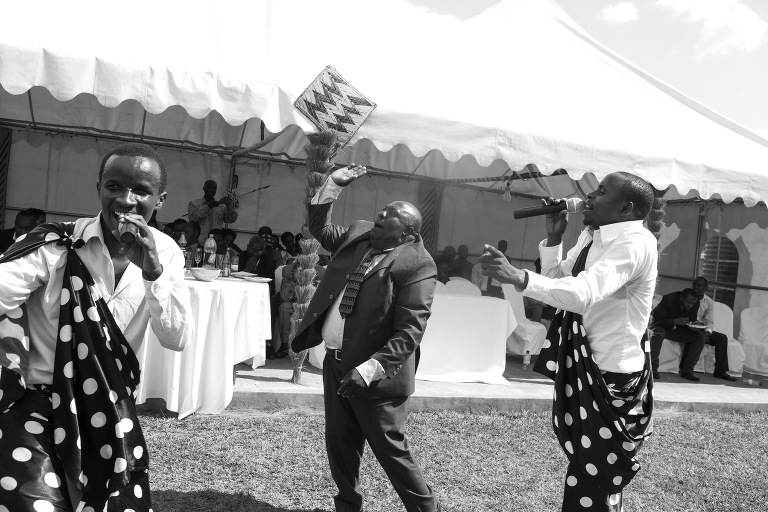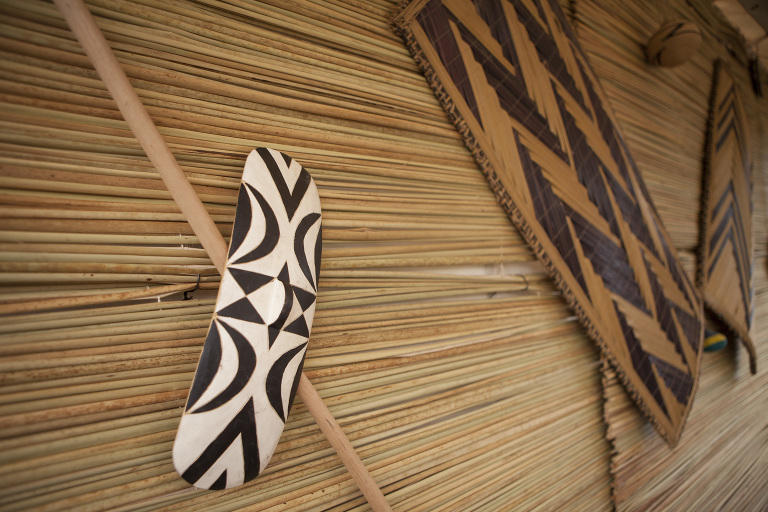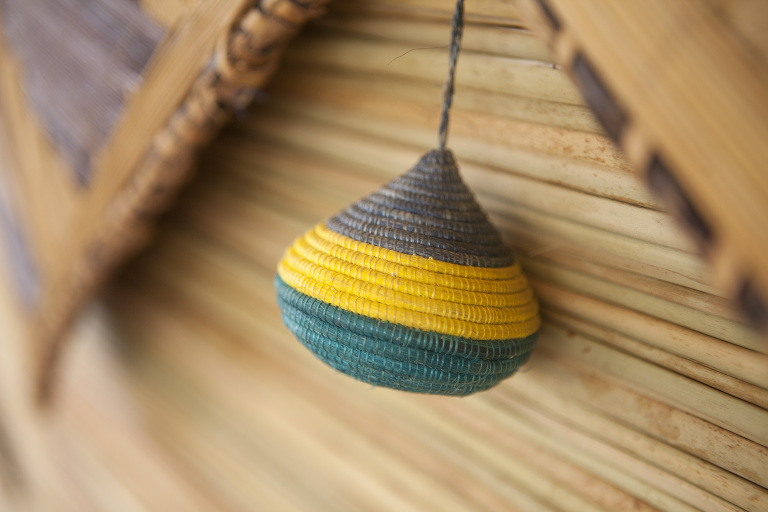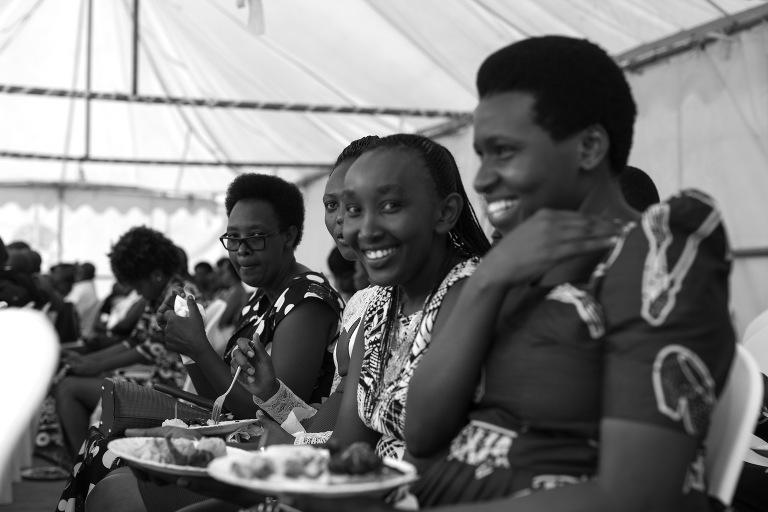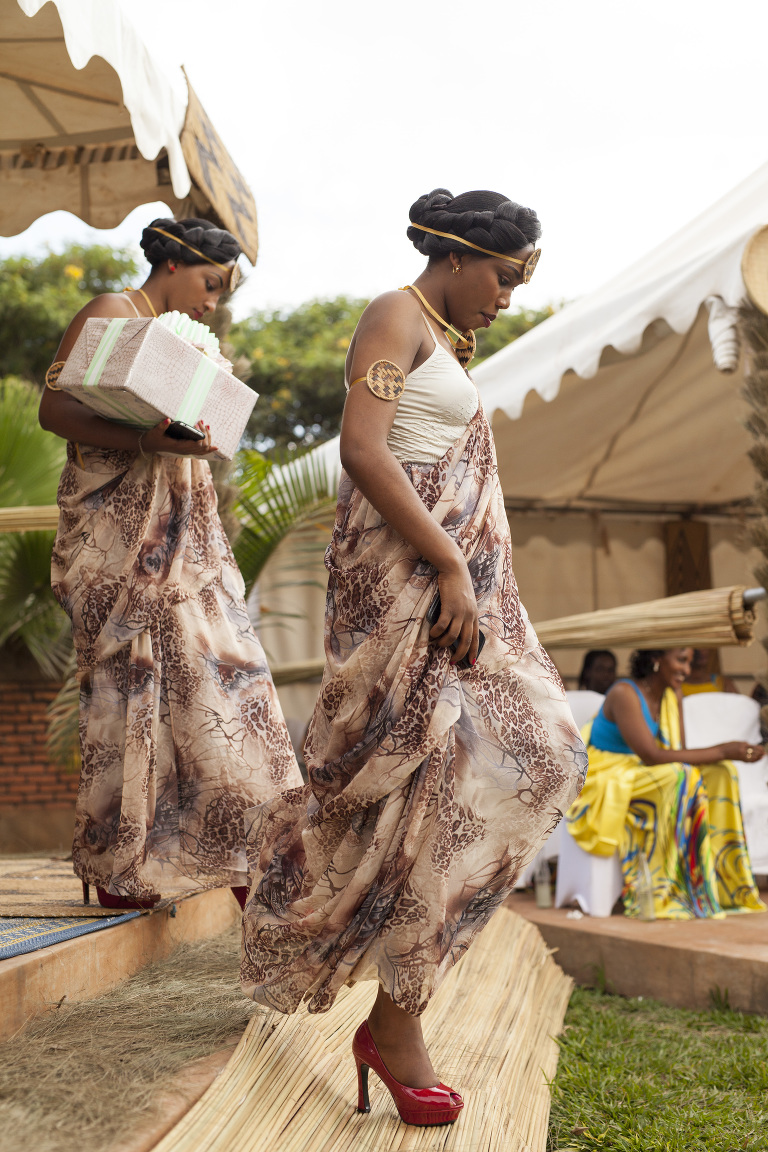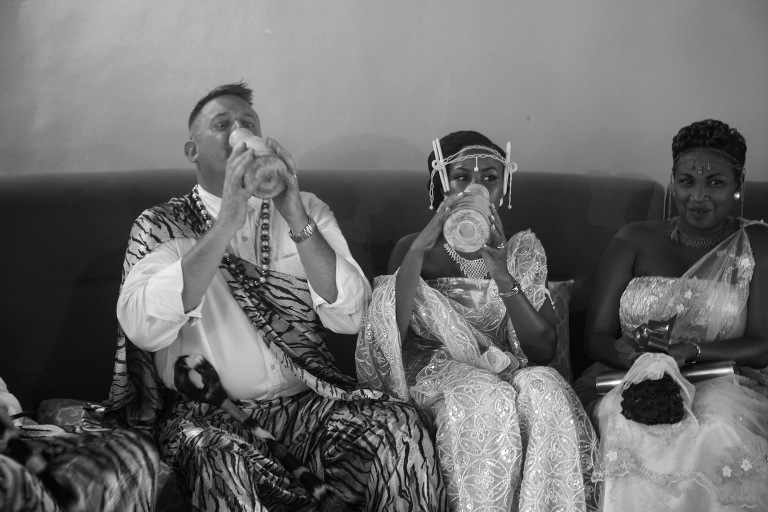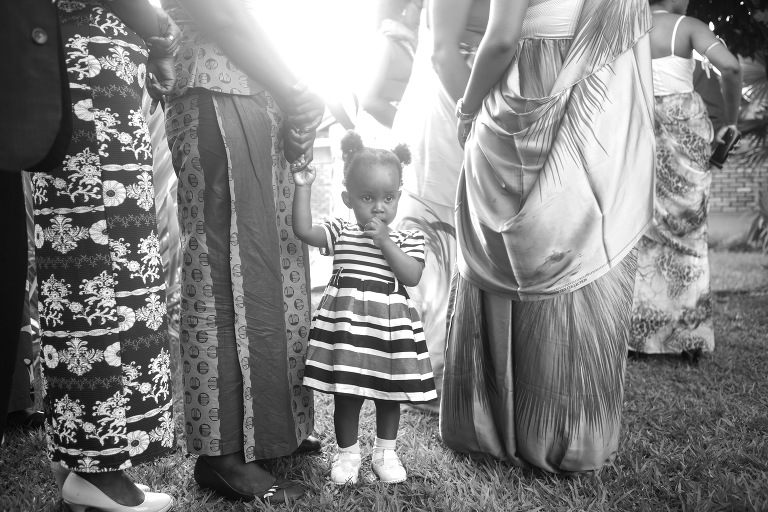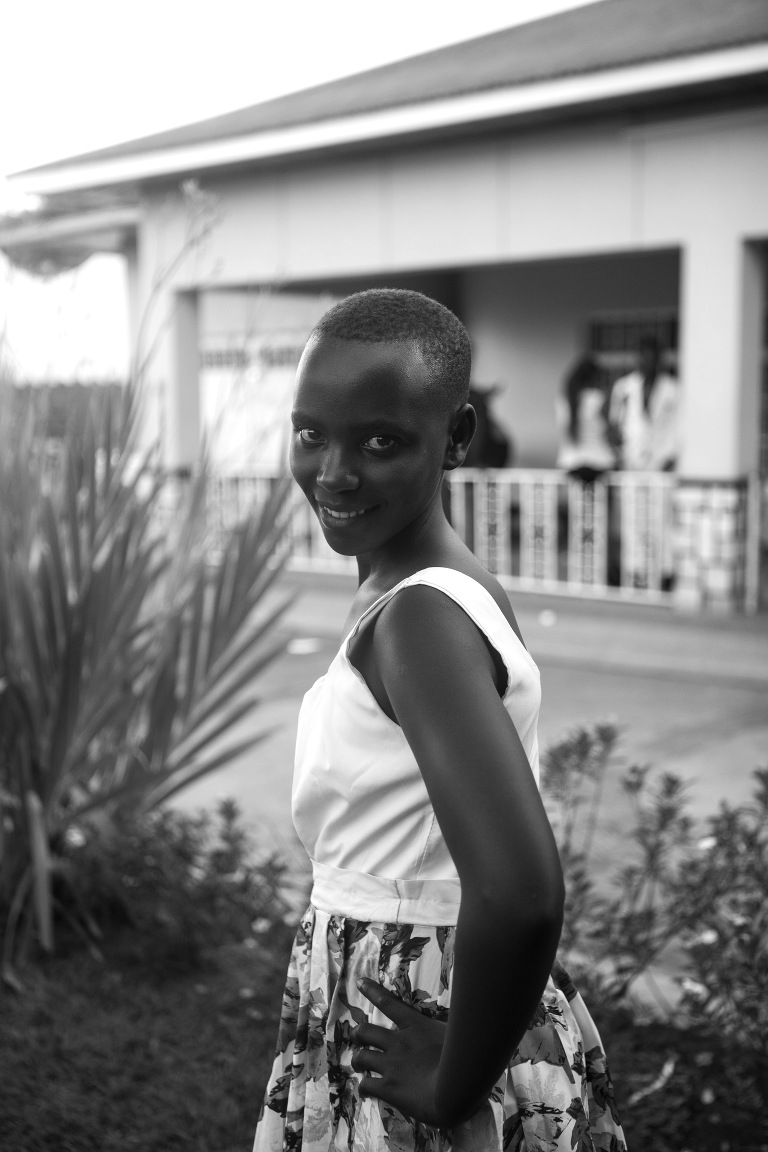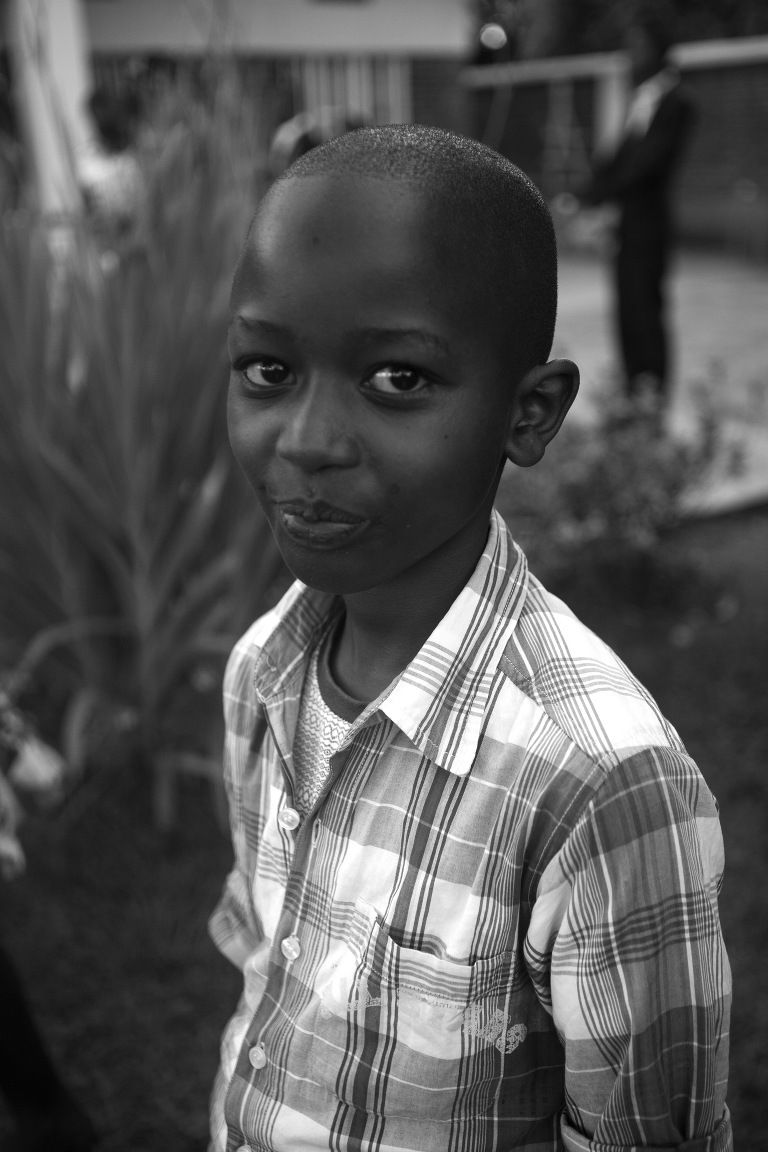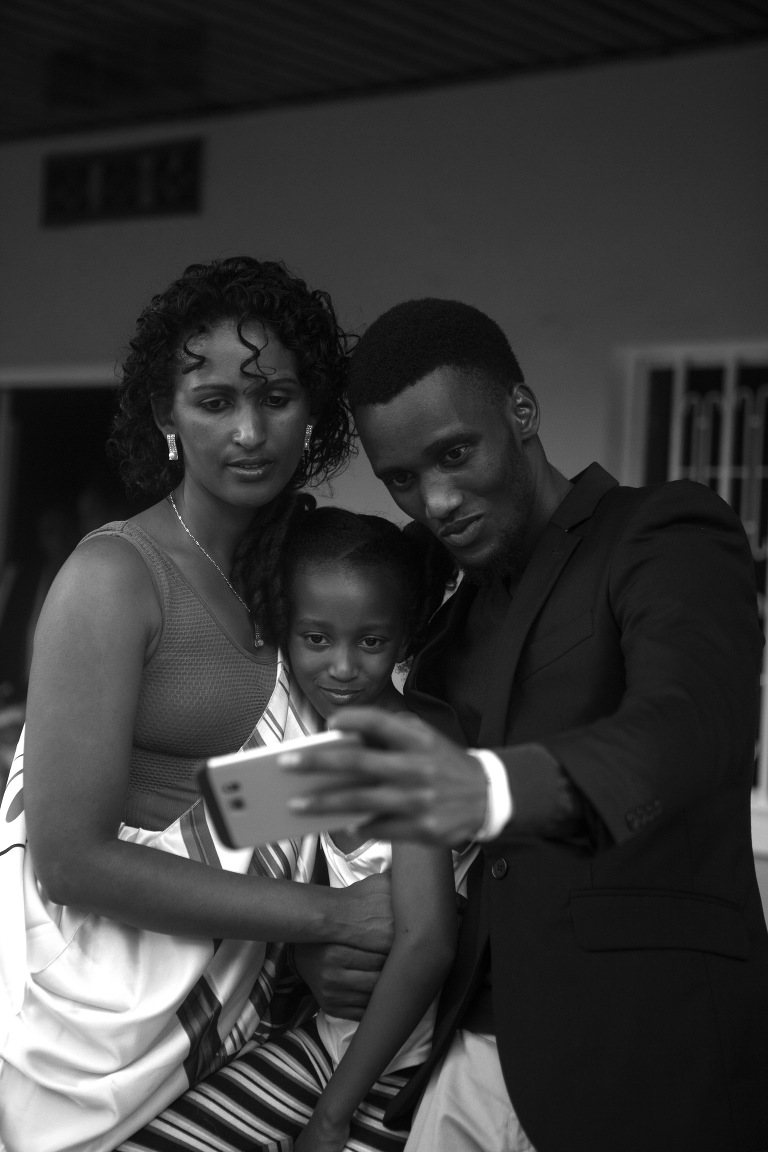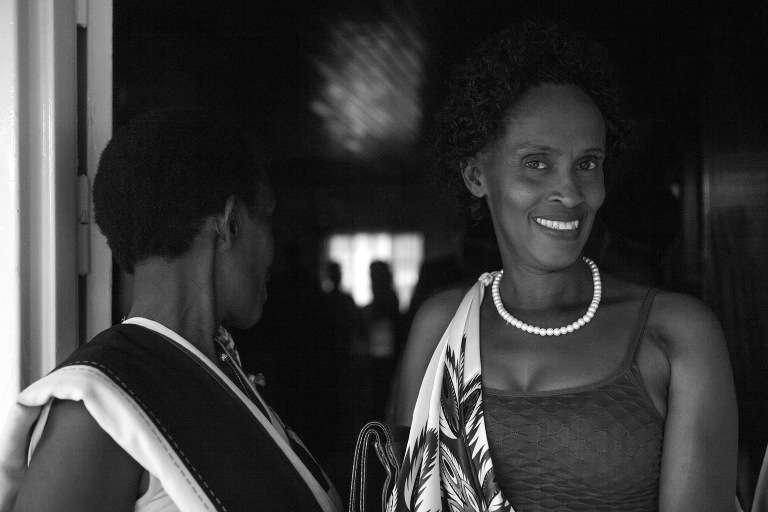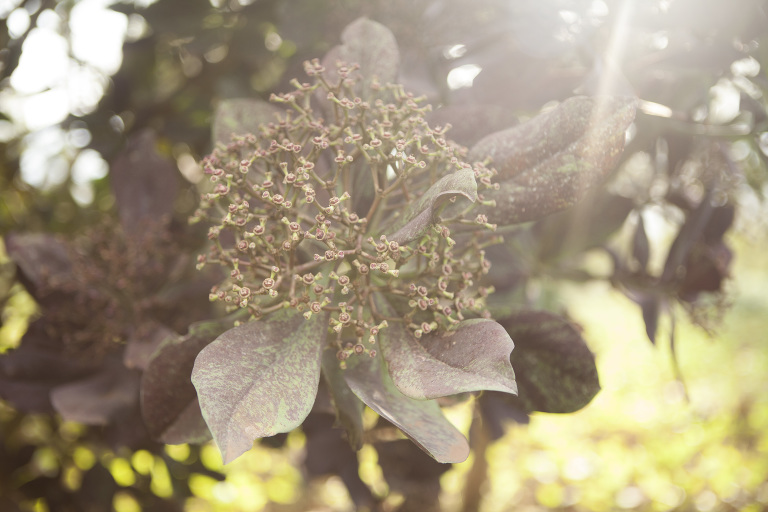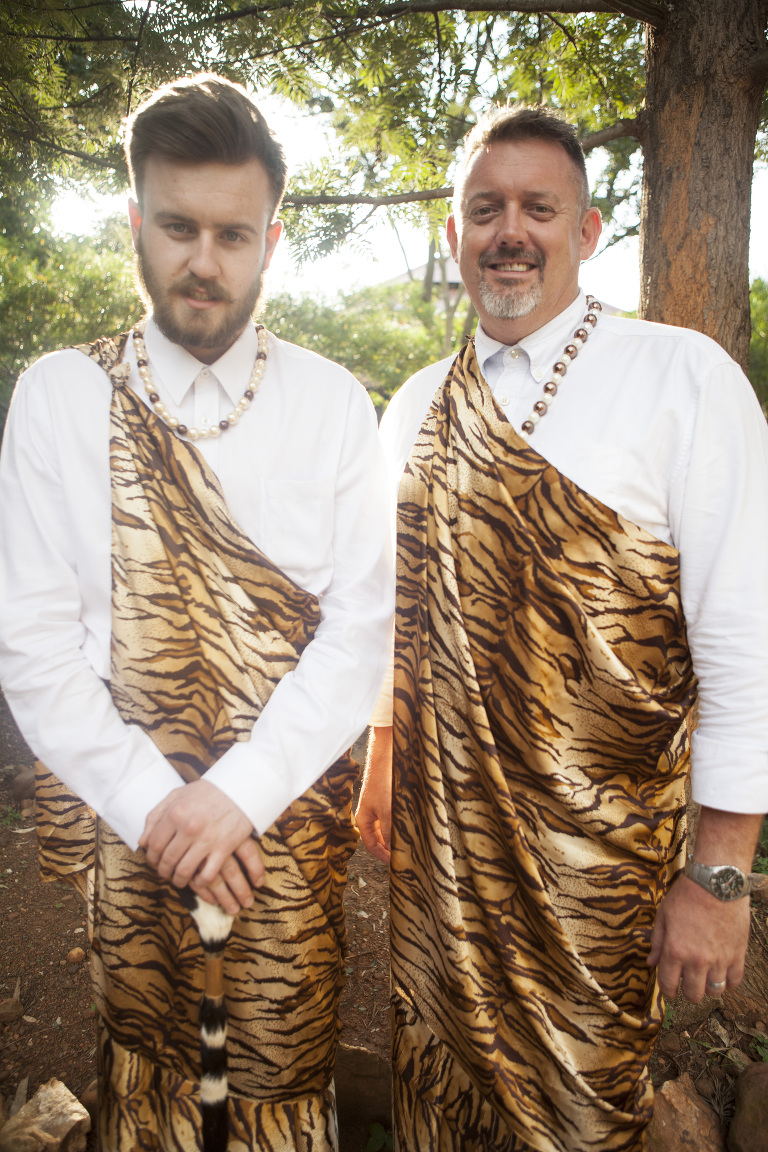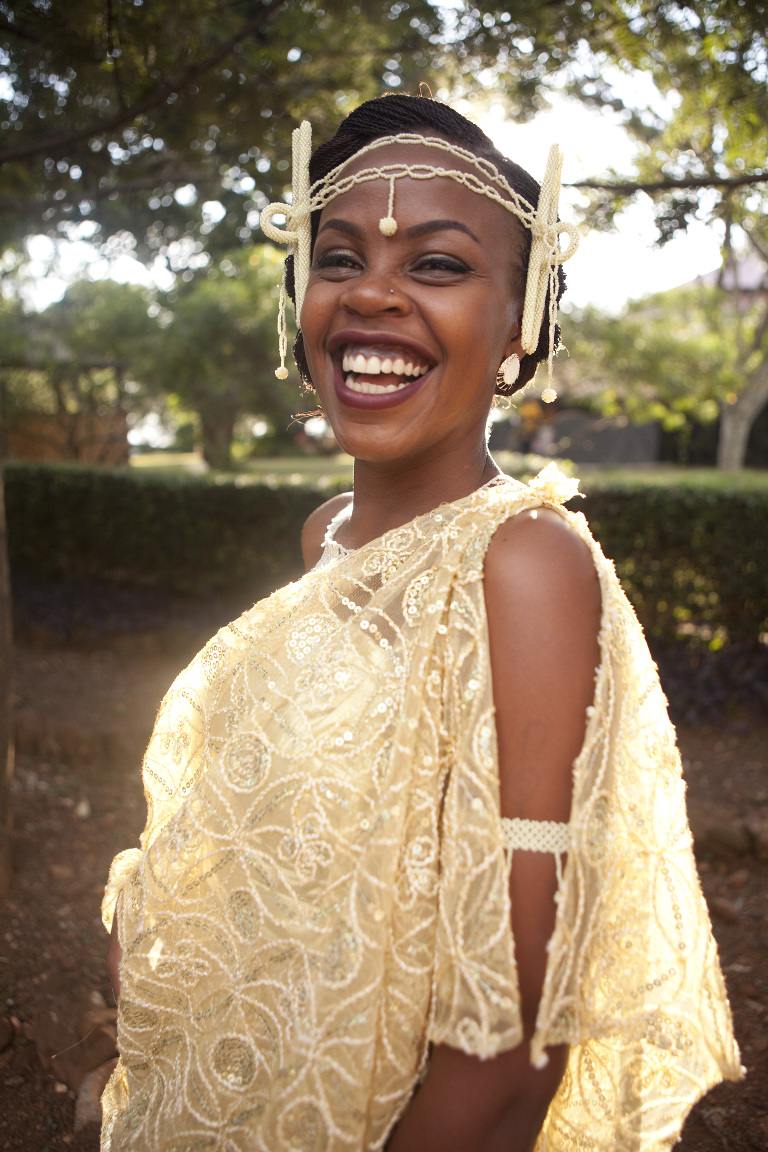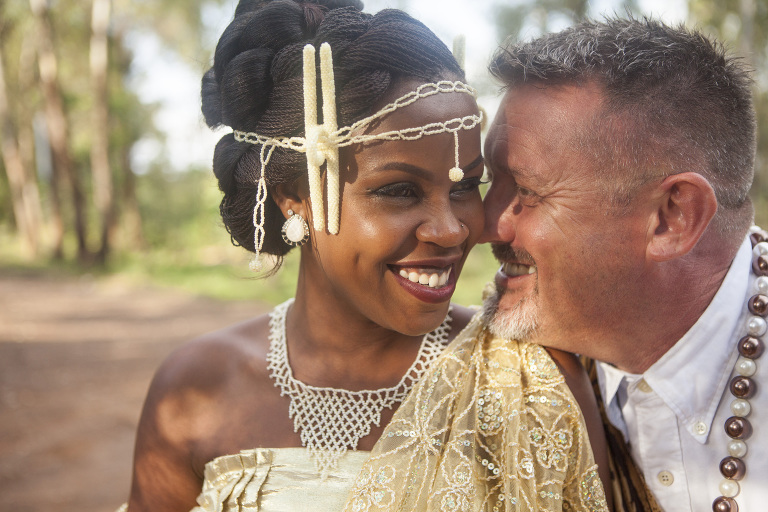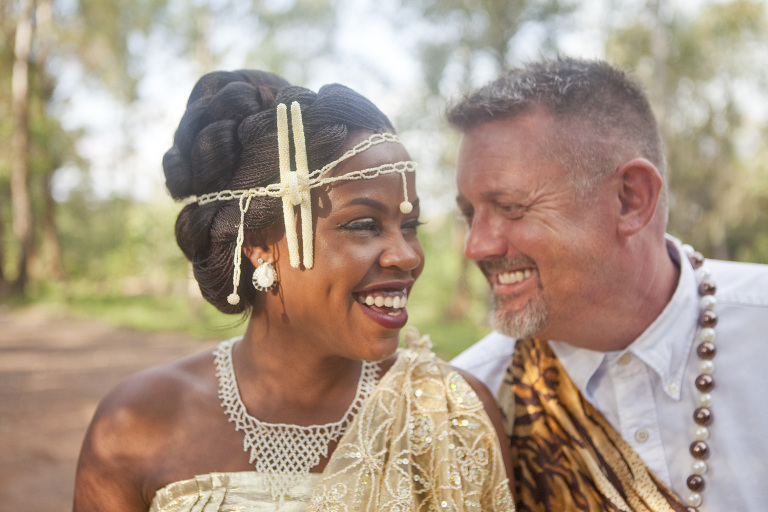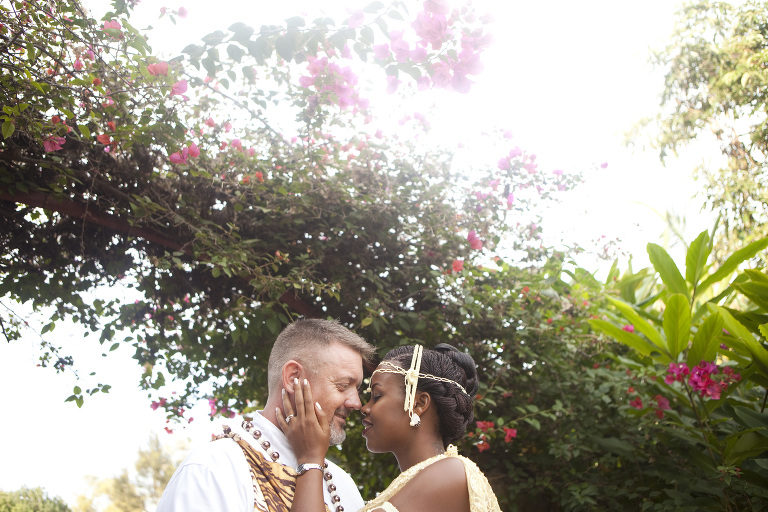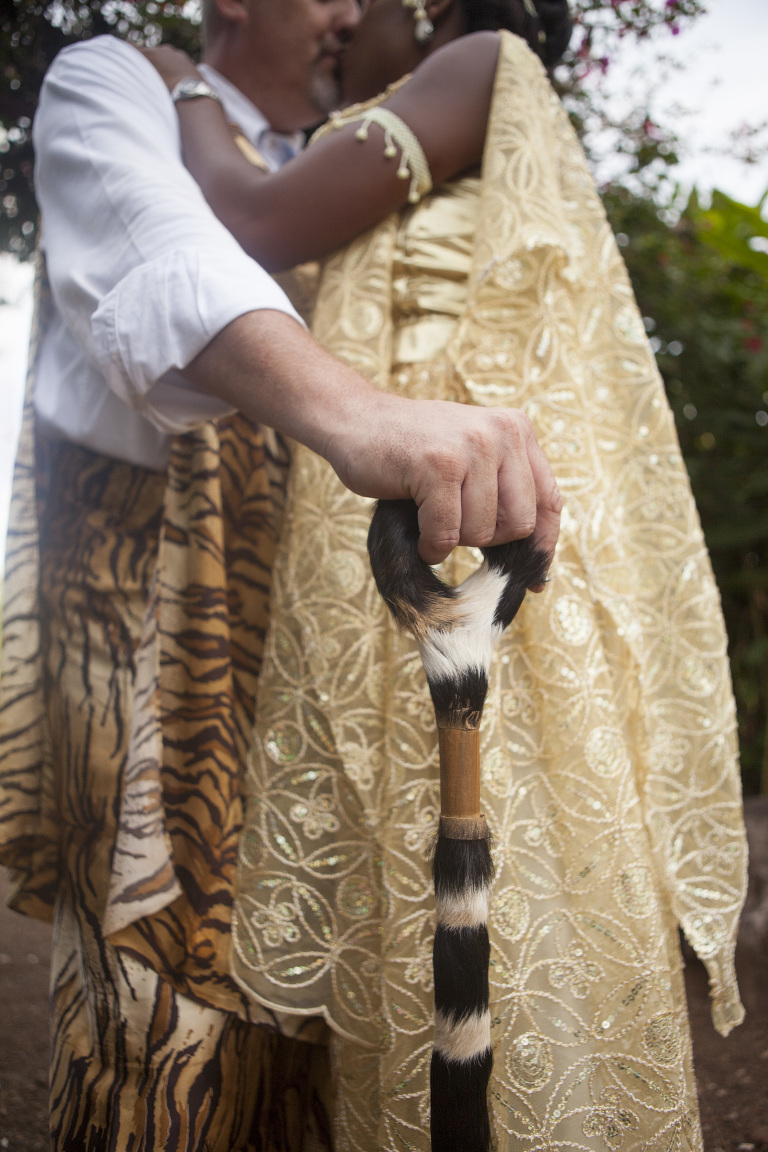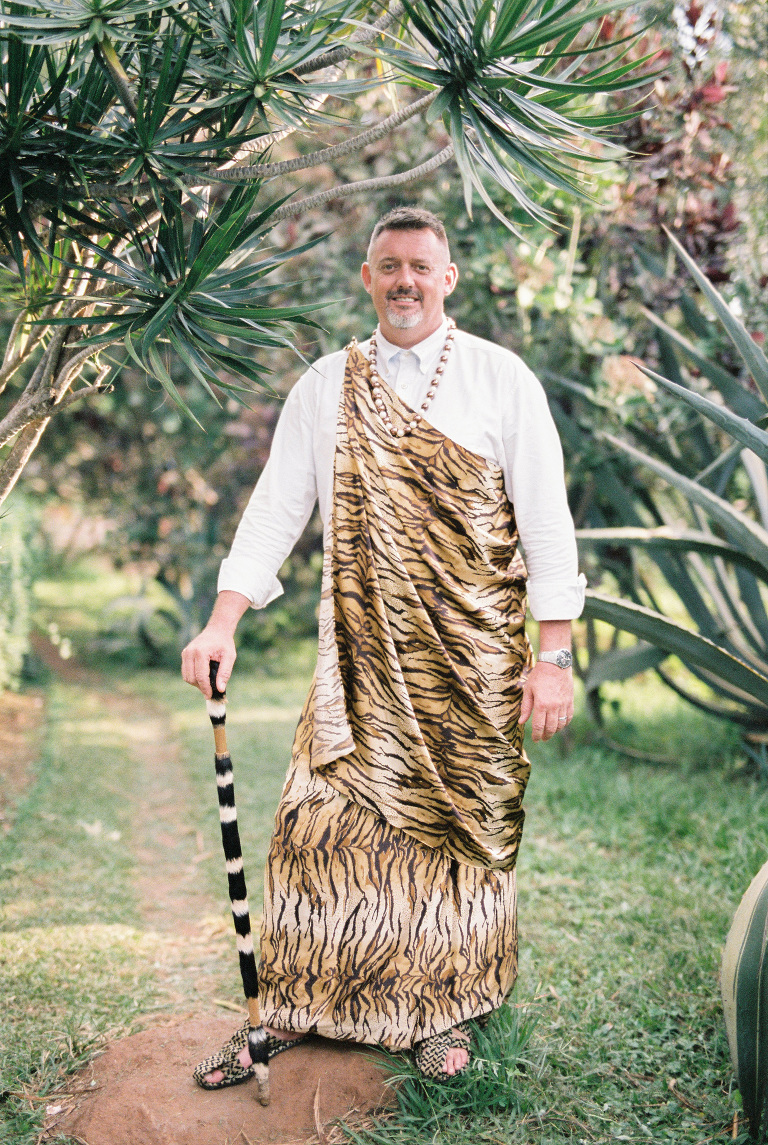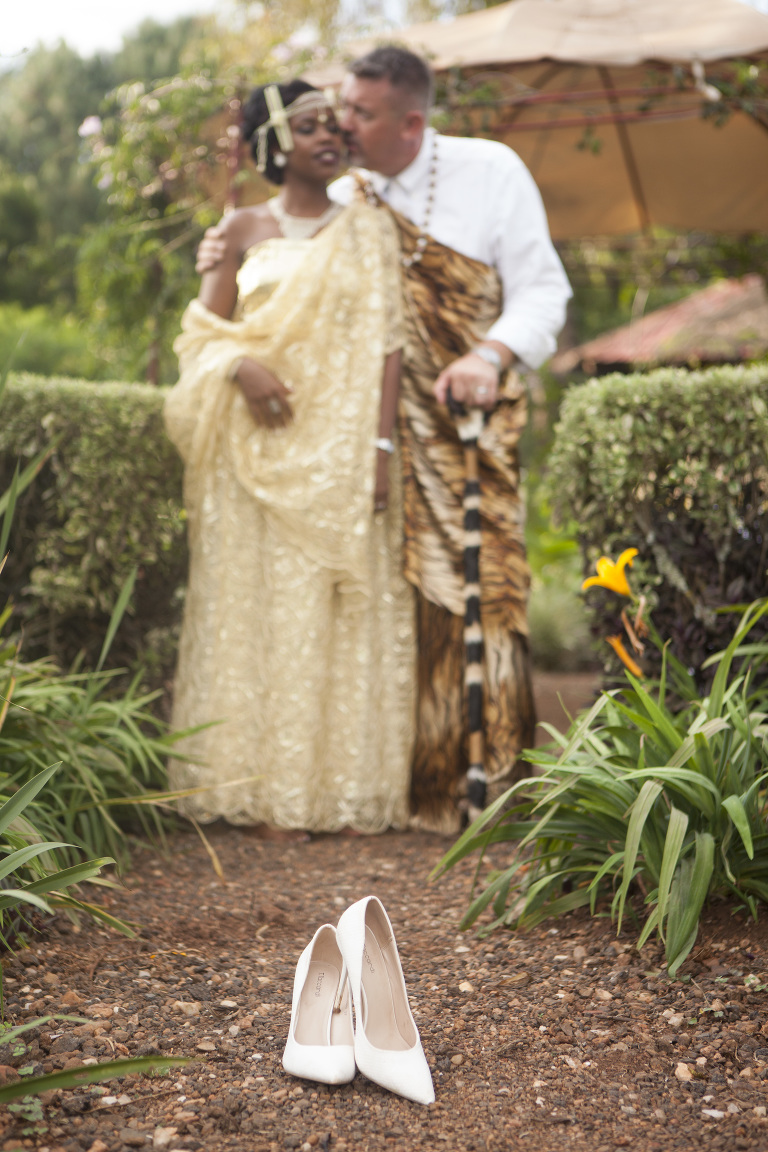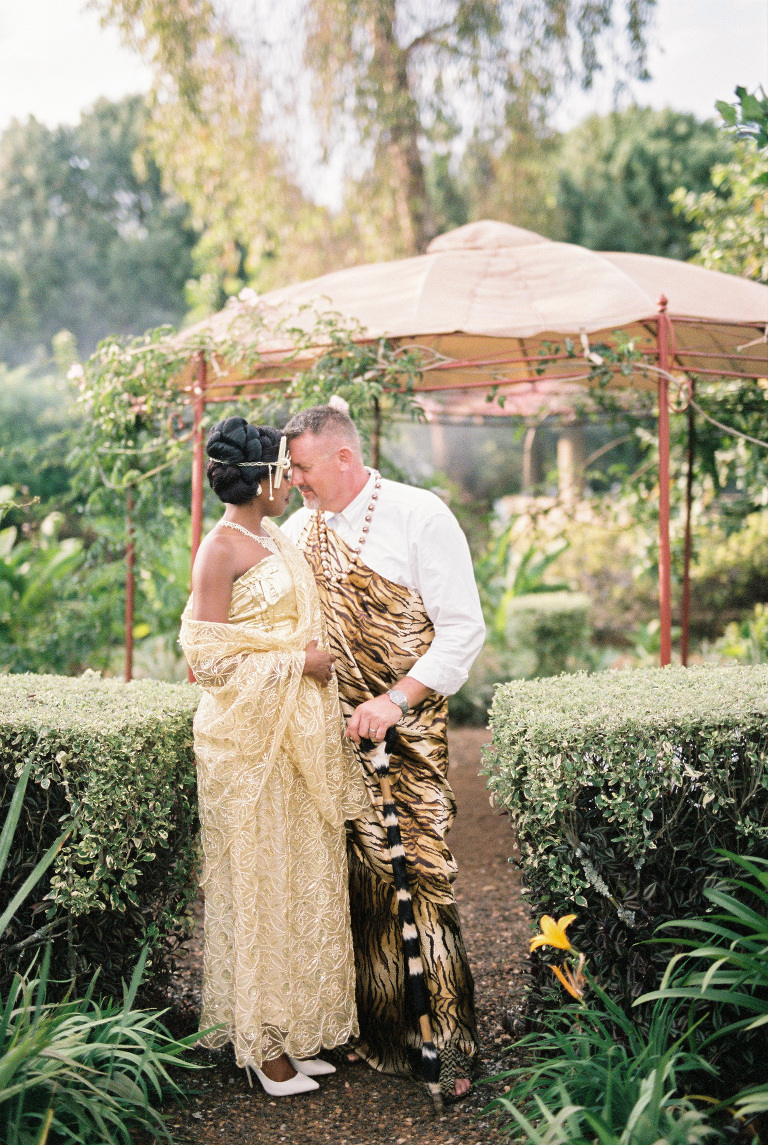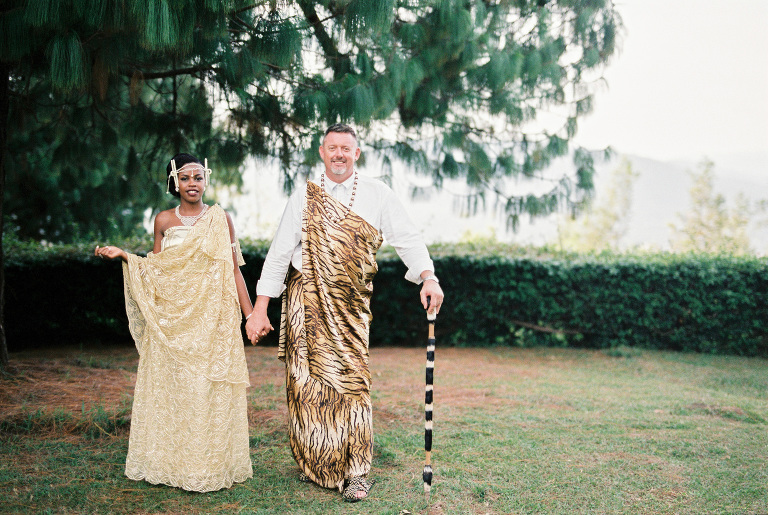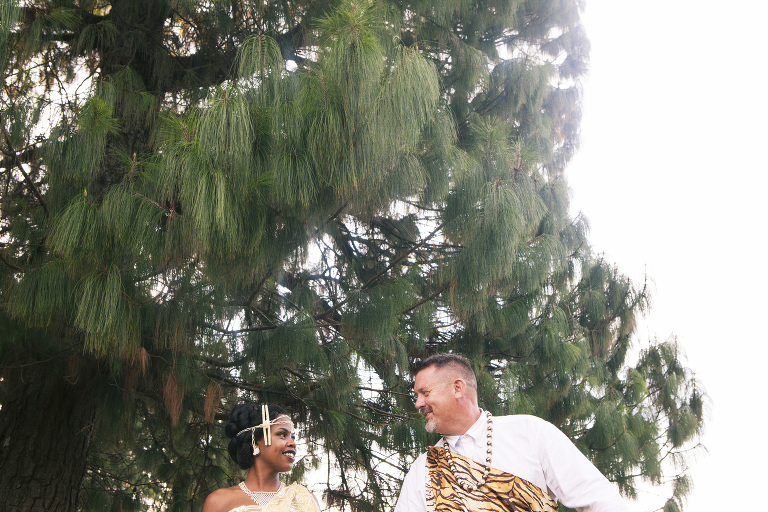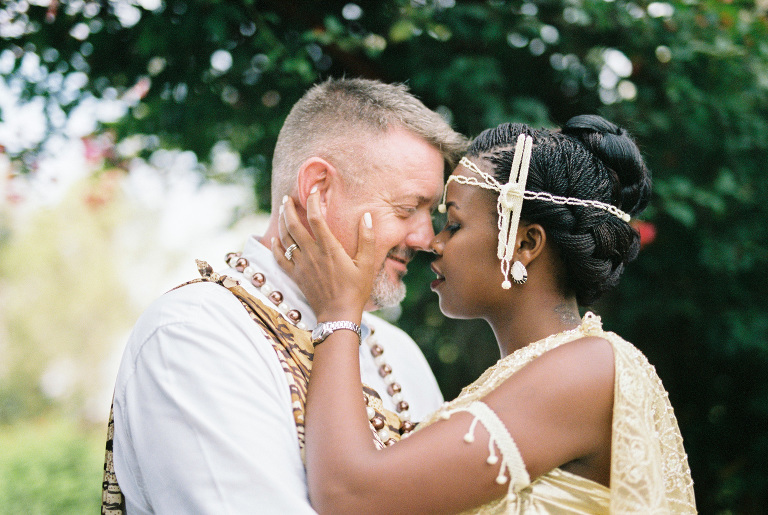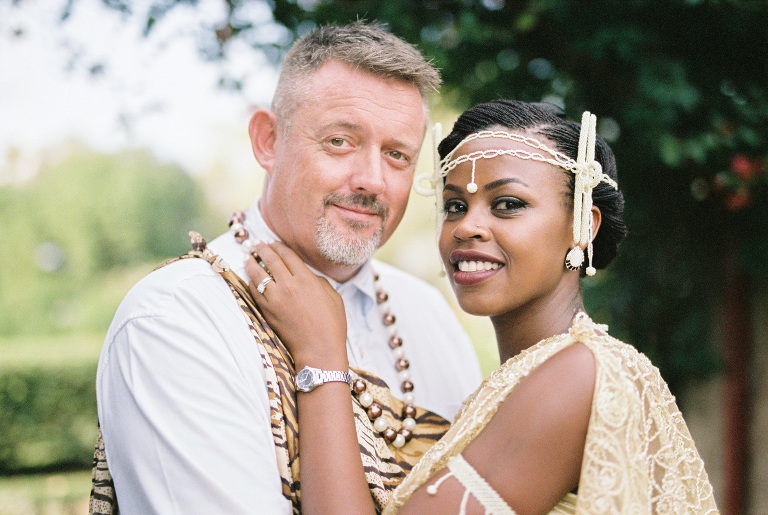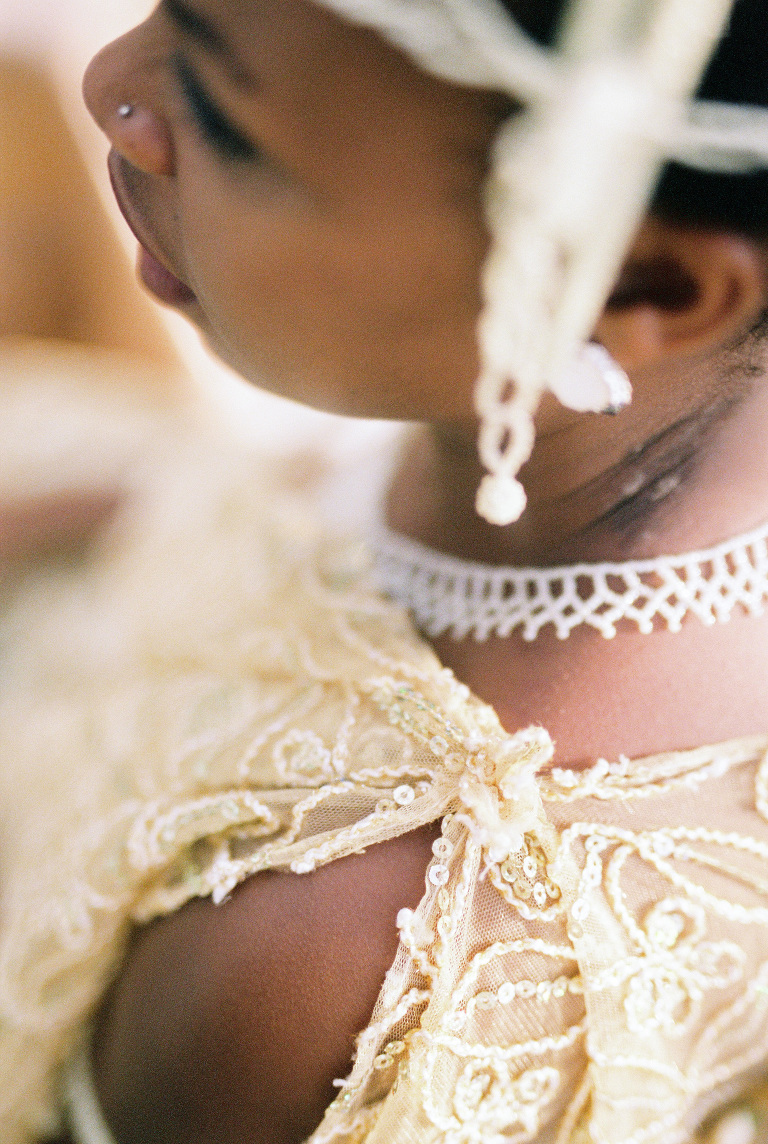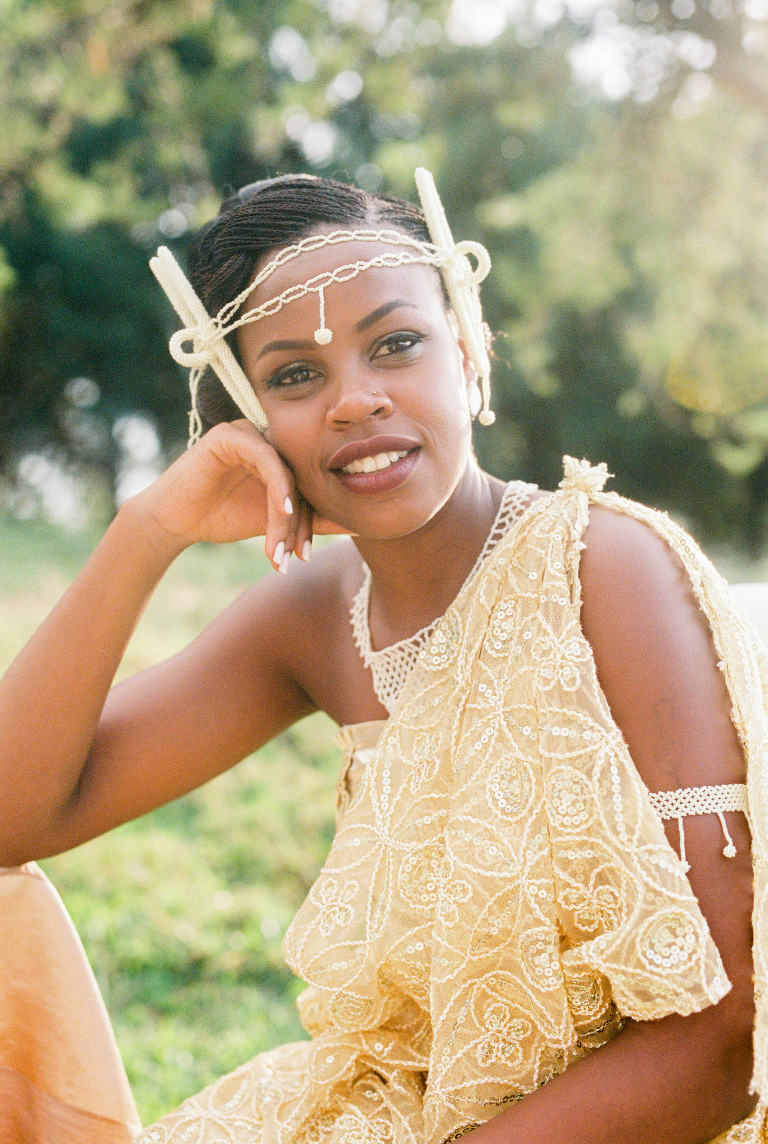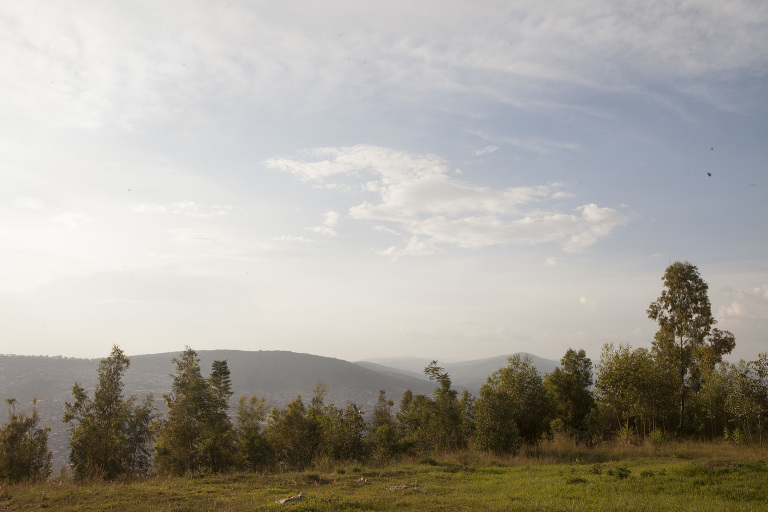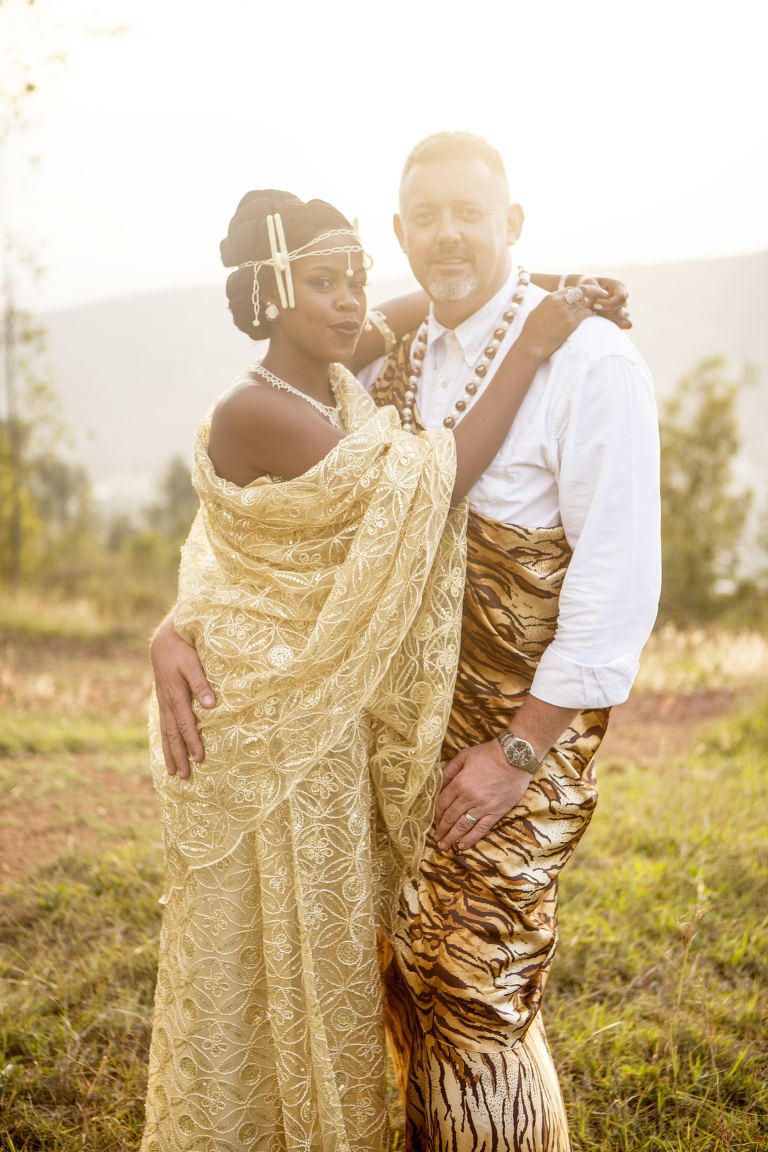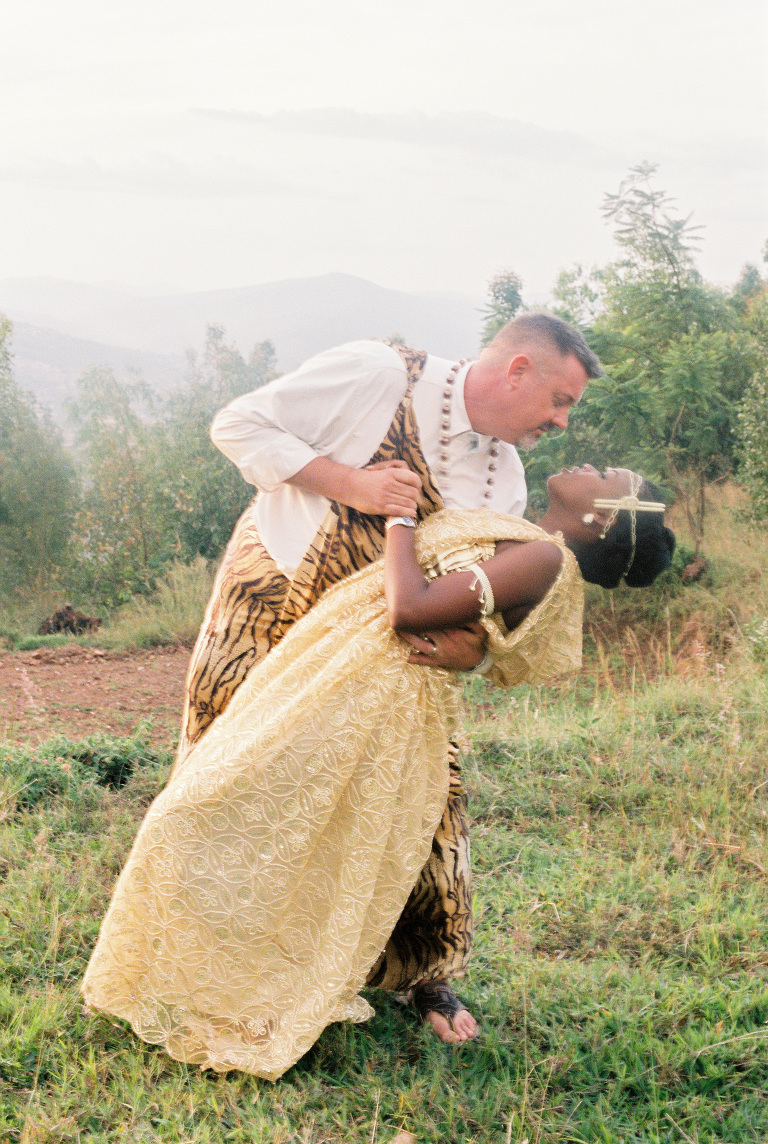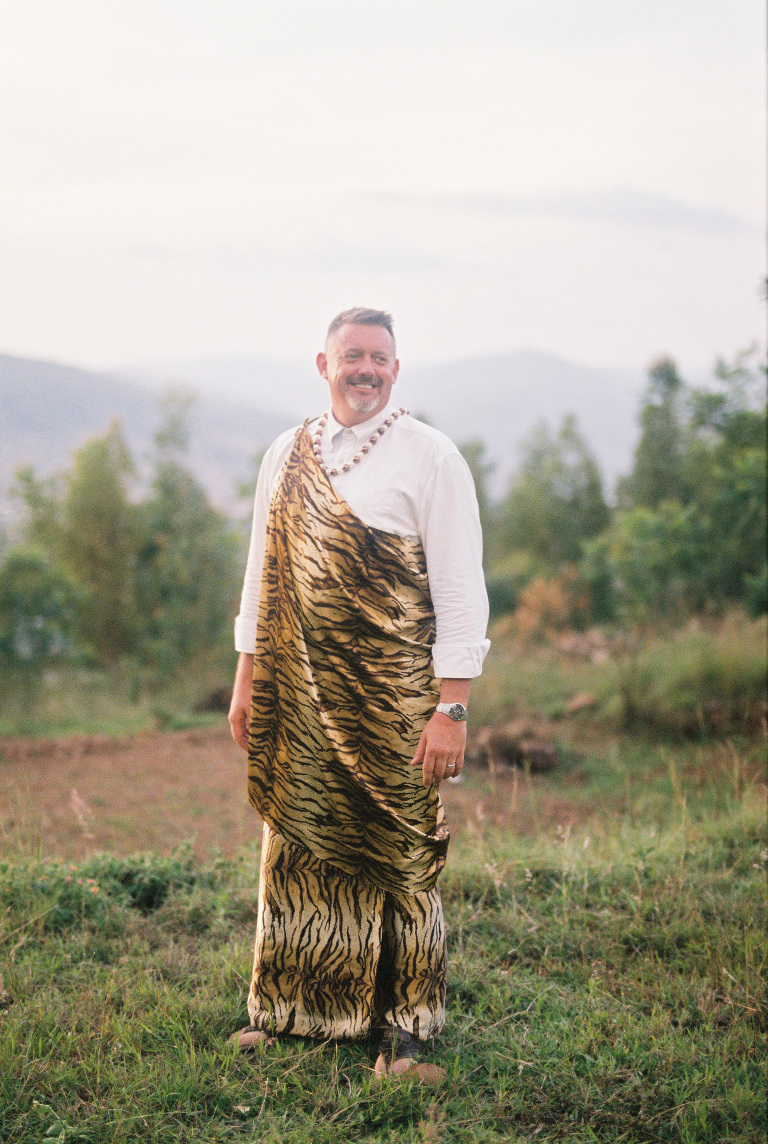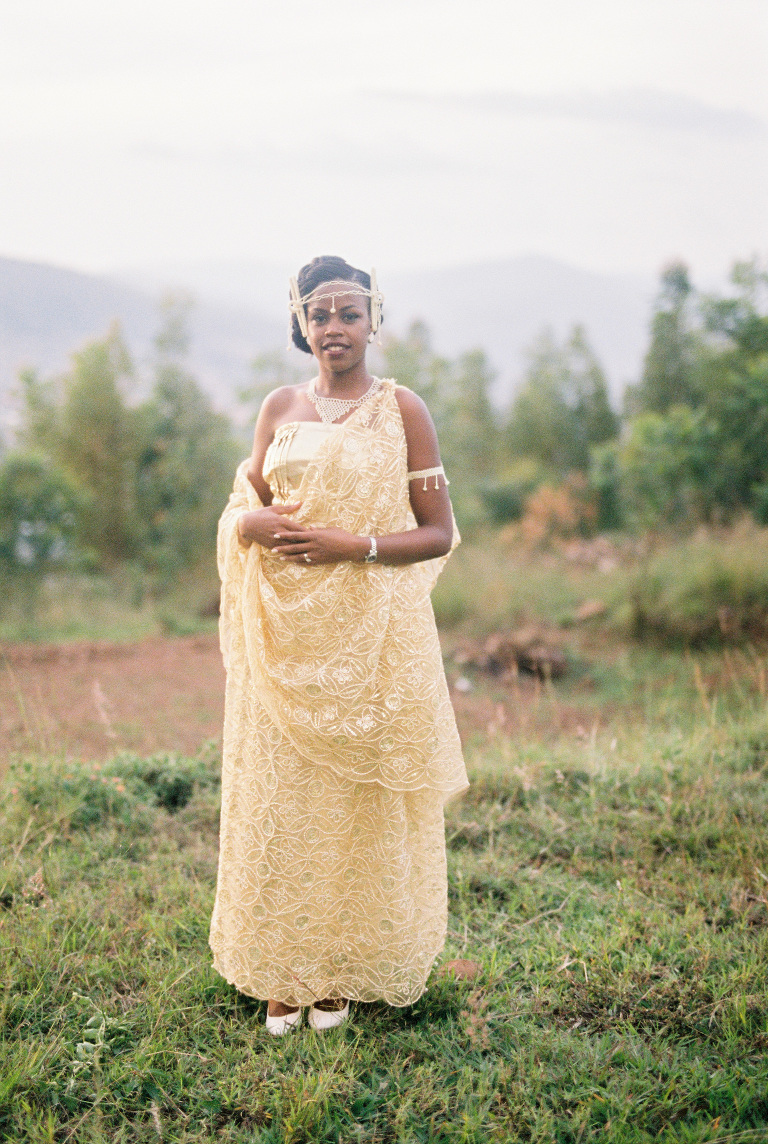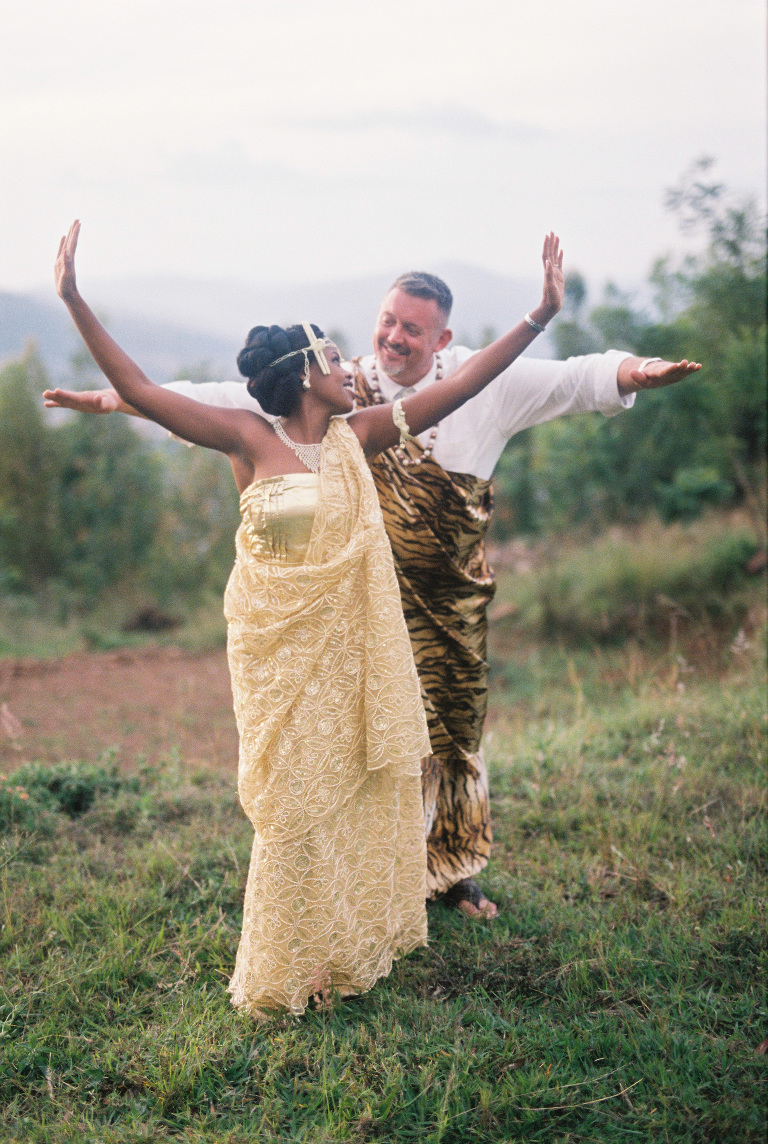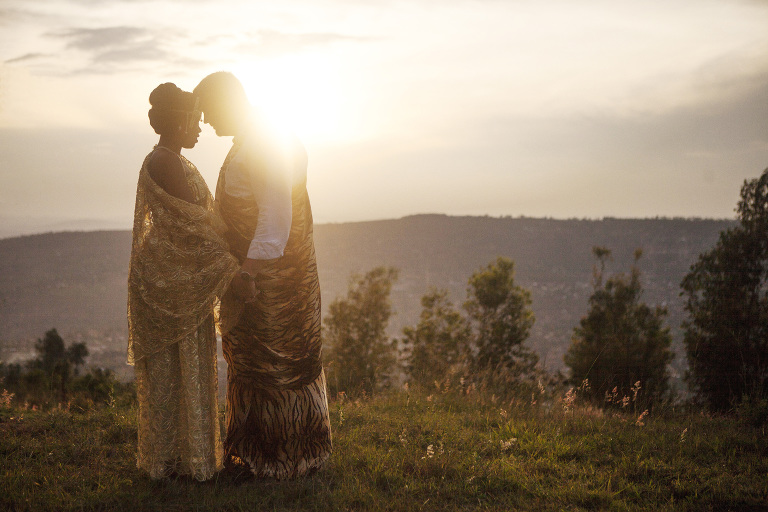 I used a mixture of 35mm film and digital to capture this wedding in Rwanda and I also travelled with Fabi and Steve to Lake Kivu to photograph a loveshoot with them, which you can view by clicking HERE